Biggest Sale Events in 2022 Shopaholics MUST NOT Miss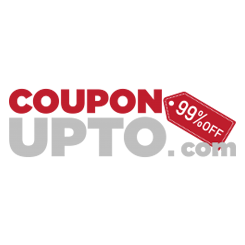 Today consumer prices are rising and saving money every time shopping has become a big concern for many of us. In fact, if you know to shop smart, you can spend less, shop more, and save a lot of money monthly. There are many smart saving tips to help you cut off your budget, and one of them is to know when to shop to get the best discounts. By knowing when major sales take place, you can make plan your purchases and save big on various items.
Here are all the biggest sale events in 2022 shopaholics must not miss.
1. New Year Sale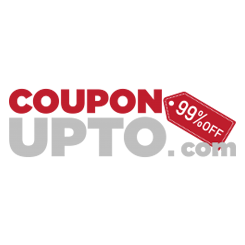 New Year Sale is the early sale event of 2022 and it's also one of the ideal times of the year for shopping. On New Year sales, most big retailers like Amazon, and other stores tend to hold a New Year sale with the deepest discounts. Attractive promotions and deals will attract many customers and help them clear storage to bring in new things to sell in the New Year.
Let's take a look at things to buy at New Year sales:
Winter clothing: New Year Sale is the perfect time for winter-apparel shopping. Heavy coats, sweatshirts, warm pajamas, winter boots, sweaters, hats, and scarves are on sale up to 80% off in January.
Holiday décor: To save money on holiday decor, you should buy them at New Year Sale because retailers will offer big deals for available items on shelves this month. The selection is limited, so buy something while you can. You can use it for the next holidays like Halloween, Christmas, ...
2. Valentine's Day Sale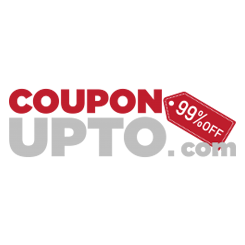 Valentine's Day Sale is another sale event you shouldn't skip. On the day, you can shop for all the best fun and romantic gifts for less. Discounts codes range from 10% off, 20% off, and even 50% off on some items like chocolates, flowers, clothes, jewelry,... for her and electronics, watches, suits, ... for him.
Some best stores to buy Valentine's Day gifts with discounts include EricDress, ShoesPie, Alain Dupetit, Ranch Dress'n,... To avoid overspending, you should make a list of the items to buy and set yourself a spending limit. In addition, you should shop as soon as possible to get the best coupons codes, promo codes, and deals. You can buy unique gifts for your loved ones without breaking your bank.
3. St. Patricks Day Sale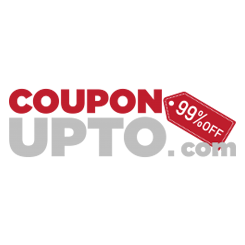 Looking for a holiday savings event in March? Don't skip St. Patricks Day Sale!
St. Patricks Day Sale is not a major sale holiday compared with New Year Sale or Valentine's Day Sale, is an ideal time to buy Irish-themed jewelry and other green gifts with discounts.
Normally, on St. Patricks Day, people tend to go to the stores, supermarkets, or shopping malls to shop, but the price at these places are expensive. So, to save money, online shopping is a great way you should apply. You can easily hunt for items to buy on sale. Walmart, Best Buy, Home Depot,... provide some promotions for consumers. Especially, to save a huge amount of money, you should shop at the last minute for party supplies.
Things to buy at St. Patricks Day Sale:
Outdoor apparel and camping gear: When the weather is warmer, retailers start to run promotions on outdoor running apparel as well as sneakers to attract customers' shopping demand. Therefore, you can buy good products at the best price.
4. Easter Sale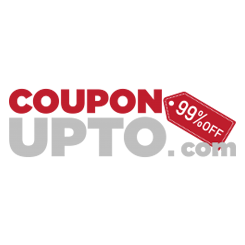 Easter is on Sunday, April 17th, 2022. Easter Sale often takes place to happen in the weeks leading up to Easter. The early Easter deals and sales can start at the beginning of April, and even last through Easter Sunday.
Best deals on Easter Sale:
Shoppers can expect to get the best deals for home decors, candy, furniture, TV, laptop, smartphone, and even mattresses.
Best places to shop on Easter Sale 2022:
You can save up to 60% off for eggs, and candy for Easter celebrations at Target, Walgreens. Kohl's, Macy's, and Nordstrom often provide the best deals on fashion. Meanwhile, you can also have the best deals on electronics at Best Buy, Verizon. Lowe's, Overstock, Home Depot are top brands bringing good deals on furniture, and home goods.
5. Mother's Day Sale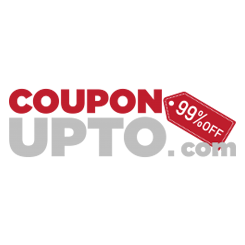 Mother's Day is a special day of the year to honor all moms in the world. It's a great time for everyone to buy unique gifts to give moms. However, with a tight budget, how you can buy a perfect gift to gift her? Don't worry so much! Retailers all around the world always understand customer psychology and they often offer discount programs on Mother's Day Sale every year.
A wide range of products from clothes, shoes, to jewelry, accessories, perfume, cosmetics… is on sale. You can freely choose the best products and buy them at the best bargain.
Best store with the best Mother's Day deals and coupons: My Panier, La Rousse, Isabelle Grace Jewelry, Vitality Extracts, Scarlet and Gold Shop, and more.
6. Memorial Day Sale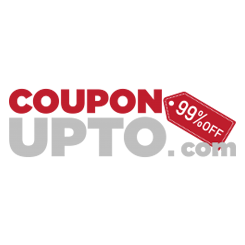 Memorial Day 2022 is on May, 30th. This is another big sale event with so many military discounts, promo codes, deals. Memorial Day sales come with various discounted products such as summer clothes, grills, outdoor gear, furniture, ... You can shop everything for summer with the best bargain on Memorial Day Sale.
Especially, this sale event is one of the best days of the year to shop for a new refrigerator, washer, dryer, and other large appliances. A wide range of best deals on appliances is launched at this time.
Top stores offering best deals for Memorial Day: Home Depot, Walmart, Lowes, Casper, H&M, Kohl's...
7. Father's Day Sale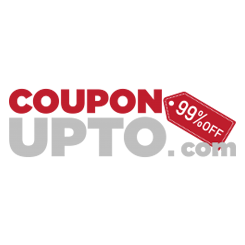 Father's Day 2022 is on June, 19th. The Father's Day sales can happen early (maybe the early of June).
On Father's Day Sale, thousands of stores offer attractive deals for customers. You can see the best deals on clothes, ties, shoes, wallets, supplements, watches, technology products, ... You can save up to 80% off if you hunt the deepest discounts and buy perfect gifts for dad with a tight budget.
Best stores with deepest Father's Day deals on:
SprezzaBox coupon codes for men's boxes (a box including watch, sock, or something related to wearing)
Hair Restoration Shampoo discounts on hair products
Vgooutdoors for deals on outdoor gear
The Dark Knot promo codes for luxurious hand-made ties & men's accessories
8. 4th Of July Sale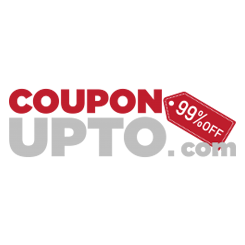 4th Of July is also one of the biggest sale events of the year, helping you save a huge of money when shopping.
Top products are discounted on the 4th of July Sale:
On the 4th Of July Sale, you can get the best deals on furniture. Plus, the best deals and sales on outdoor things, grills, tents and camping gear, summer essentials,... are available to snag. So it's a great time to get great outdoor things for less.
Besides, you can grab huge coupons on electronics, sporting goods, appliances, laptops, TVs, and even the best travel discounts. All great deals are for everyone, so you should make a shopping plan ahead, shop as soon as possible to snag the deepest deals.
Best place to shop:
Shops like Nordstrom, Sam's Club, Nike, Dick's, Wayfair, Shoespie, all offer massive 4th of July discounts.
9. Amazon Prime Day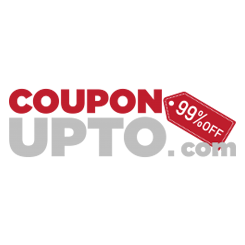 Prime Day is Amazon's biggest sale event of the year that run in two-day in any summer month. Many people expect this sale to buy high-quality at Amazon with the best bargain.
All the best deal are only exclusively for Prime members of Amazon and discounts ranges from 20% to more than 80%. Thousands of products are discounted such as smart home devices, gaming consoles, TVs and computers, appliances, ... So, more than ever, Amazon Prime Day is always the great online shopping event that most shoppers expect.
10. Labor Day Sale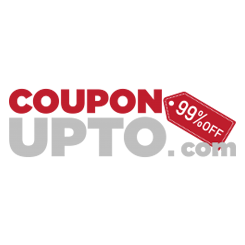 If you're looking for the best sales in September, the Labor Day Sale is a great opportunity to shop and save money. Celebrated on September 6, but Labor Day sales can occur in the weeks before and after the event.
Labor Day sales are expected to see the biggest deals on appliances and mattresses. This is the pefect time of the year to buy high-end appliances and mattresses. Besides, patio furniture, grills are still discounted on Labor Day because retailers will stop stocking them during the winter and they want to clean the storage.
Online shopping is a great choice for you to get the best Labor Day sales during the pandemic. Plus, to be sure you can get the top promotions, you should plan your great Labor Day weekend in advance. Some stores with top deals: Tripollar, Eclectic Goods, Open Goaaal USA, The Better Skin Co,...
11. Back to School Sale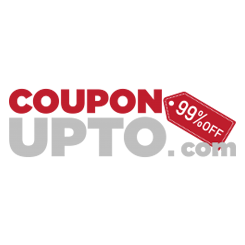 If you want to save money on school supplies, new clothes or shoes,... Back to School Sale is the best sale event you shouldn't miss.
Most retailers offer attractive student discounts on this event. You can easily find the best deals on school supplies, electronics, clothing,... In the past, preparing school supplies spend a lot of money, but now by using Back to School deals, you don't need to worry about your finance.
12. Halloween Sale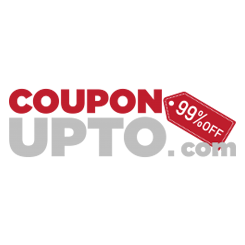 Halloween Sale comes with many good deals and coupons. To help consumers save money when shopping for Halloween celebrations, thousands of stores all around the world bring great deals, discount programs on many products, especially for Halloween costumes, candies, decorations, ... You also can get some best Apple deals because Apple usually announces its newest phones in September. So most older models are discounted in October.
Halloween Sale often kick-off in early October, but even if you start late, don't worry. You even can get a better chance for big savings on October 31st.
Where to shop on Halloween Sale?
There are many stores to shop on Halloween Sale such as Home Depot, The Halloween Spot, HalloweenCosplayer, Spirit Halloween,...
Tips to save money on Halloween candy:
You definitely find great sales on Halloween candy at Walgreens, Walmart, and CVS, ...Besides, after Halloween Sale is a great time to make the most of post-holiday coupons.
13. Veterans Day Sale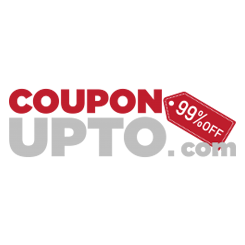 Veterans Day Sale is another biggest sale event to get a real bargain. The promotions bring top military discounts for veterans and active service members.
Veterans Day Sale is also a great sale even to get the best coupons and deals on mattresses. Besides, appliances, home decor, clothing, shoes, are still on sale at this time.
Top stores with big deals:
Etha Live Fully, Abba Gold Oil, Foxtume, Hippie Butler, Eleven 10 Leather, ...
14. Black Friday Deals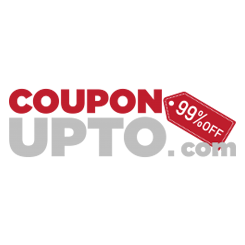 Black Friday is the biggest sale event of the year and it is the major online shopping event that most shopaholics expect to.
Everyone can easily find the deepest deals, coupons, promo codes on any product, and promotions are up to 90% off. TVs, smart home devices, tablets, computers, and smartwatches, appliances are the most discounted products on Black Friday.
While Black Friday officially begins on November 26, some early Black Friday deals kick off from November 1st through the event. To avoid the crowds, it's better to shop online to get everything you need and enjoy the sale without stress.
Top stores with best Black Friday deals:
Apple offers great savings for shoppers by rewards. You can save money when buying a new iPad, iPhone, MacBook, ...
Want to find the best deals on shoes, clothing, or apparel? Nike is the ideal store to shop.
Michaels always offer the best Black Friday deals up to 75% off on decorations, crafts, and gifts. You can buy everything you need for the holiday season at a great price.
IKEA never makes shoppers disappointed by providing great deals on furniture, home goods. This is the perfect store to shop and save on everything for your home.
15. Cyber Monday Sale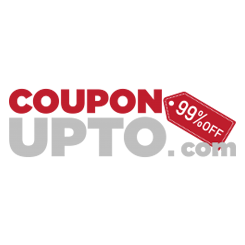 If you miss the best Black Friday deals, Cyber Monday Sale is also a big sale event you can take advantage of. Cyber Monday comes with the best online offers and typically replays many deals offered on Black Friday.
Cyber Monday Sale starts on the first Monday after the Thanksgiving holiday in the United States. You even can buy cheap laptops, Apple AirPods, consoles for half of the price. However, the sale event just lasts a 24-hour and is exclusively for online shopping.
16. Christmas Sale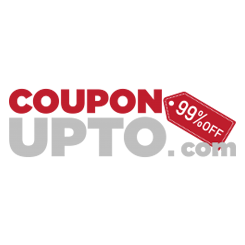 Christmas Sale is the perfect time to shop and buy unique gifts for your loved ones on holidays. So more and more stores and brands offer all sorts of deals and discounts.
Most discounted products are gift cards, holiday crafts, holiday decorations (Christmas trees, ornaments, decor), gift baskets, winter clothes, shoes, even appliances, electronics, tech, gadgets, ... Besides, you can see more deals and coupons on groceries to prepare for the holiday celebration. Especially, you shouldn't miss deals on toys and coupons on games at Christmas Sale.
Retailers offer Christmas Sale early and throughout the day. You still can get the last-minute deals after Christmas Sale. Best stores with great Christmas deals and sales: Maestro Classics, FUNFIT, Kid Skin, KARMA HOMES, MPOW, ...
Conclusion
To sum up, the above is the biggest sale event shopaholics shouldn't miss. All you need to do to take advantage of these sales are make a shopping plan, choose the best stores to buy, hunt the best deals and coupons, and then shop as soon as possible because if you know shop wisely, you can save more than ever. So now, let's visit CouponUpto and explore the latest coupons & best deals on major sales throughout the year!