Memorial Day 2023
Memorial Day, which commemorates military personnel who died in service, is considered the unofficial start to summer, a popular day for a cookout, and in past years was also a big sales day with so many coupon codes, vouchers, discounted products offered by stores.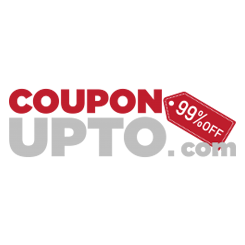 Memorial Day is an American holiday, observed on the last Monday of May, honoring the men and women who died while serving in the U.S. military.
This year, Memorial Day is on Monday, May 29, 2023.
What's Different This Year?
According to the current situation, we expect to see strong Memorial Day offers as retailers try to move inventory. It's also expected to see deals earlier this year as retailers are thinking ahead with shipping delays. It's noticeable that Memorial Day promotions begin this week from a few retailers trying to get ahead of the season and boost sales.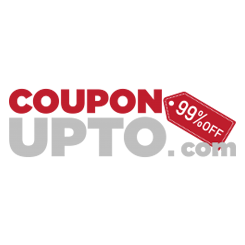 Tips for Shopping Online on Memorial Day
Don't hustle to buy anything you see on the internet from stores with big discounts, hundreds of vouchers, and coupons, and finally turn your Memorial Day into a wasting day. Because on this day, all the sellers will try to do the best tricks even scams, frauds to advertise their products and services, you may be attracted to the unnecessary.
Do your research and price comparison
"Price is always a problem," even those who are assumed to be billionaires in the world admit that price comparison is an indispensable habit when shopping. It brings more benefits to consumers, especially when buying online.
The most obvious evidence to mention is the ability to uncover the current disguised promotion. a fact is that many stores arbitrarily push prices up, then offer discounts and promotions. For example, a laptop costing $1000 will be priced up to $1300 and then attaches a 30% discount. The true value does not decrease, even more cases of higher rise.
Check Couponupto for deals and coupon codes
On Couponupto, we list thousands of coupon codes which are the newest that stores are offering. Therefore, take a look regularly to get special and unique codes for the best products at low prices.
Sign up for an email to receive notifications about promotions
Online stores on e-commerce sites will often send emails to customers when there are any promotions. Therefore, you should register mail on these pages to update the discount information as quickly as possible.
Quick Clicks
The sales usually take place in a very short time, especially the "good" items that will run out of stock in the blink of an eye. Therefore, you need to be quick to grab the spoon during the golden hour, otherwise you will miss the opportunity to buy at the most lucrative price.
Best products to buy on Memorial Day 2023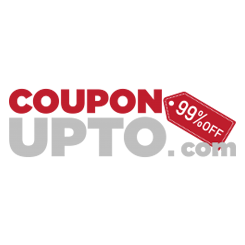 Whether you're looking for a new fridge or shopping for a dishwasher that will make tackling your post-cookout cleanup a breeze, Memorial Day is the perfect time to buy new appliances.
While it's first and foremost a day to honor those who have given their lives to protect the country, the holiday has also become associated with massive sales events, during which retailers slash prices on everything from clothing to furniture, to best of all, appliances.
Best Stores with Discounts
Below we list several stores offering all great discounts to customers to give you chance to get the highest quality clothes at the most affordable prices for your reference:
Adidas: The sportswear retailer is taking up to 50% off on best-selling styles for men and women.
Amazon: Amazon isn't hosting a Memorial Day sale per se, but it has discounted a number of must-have electronics and appliances (even more than usual) and that can't be a coincidence.
Bed Bath & Beyond: Save on outdoor items, home decor, tech, vacuums, bedding, and much more with up to 40% off across categories.
Best Buy: Best Buy has extended its Memorial Day Appliance Sale to high-end electronics. We're talking iPads, iPhones, MacBooks, 4K TVs, and more. (Almost) everything is on offer.
Bloomingdales: This week is a wonderful time to scope out Bloomingdales' Memorial Day sale, which includes savings of 30% to 50% on a large selection of full-price items. Plus, shoppers can take an extra 50% off items labeled "Extra 50% Off" through May 31.
Casper: Casper will knock 10% off the total of your entire cart at checkout with coupon code MEMDAY10. This sees its fan-favorite Casper Original Mattress in the sale bin from only $536.
Coach: If you missed out on Coach's big summer sale just yet, it's not too late: For Memorial Day, you can get these luxury goods at up to 50% off.
eBay: Save on products from top brands including KitchenAid, Bose, Sonos, Dyson, and more. eBay is also offering an extra 20% off with code PICK2SAVE on select home, fashion and tech items.
Glasses USA: On the hunt for some new frames or shades? Use our exclusive code USAT30 to take 30% off glasses, sunglasses, and prescription sunglasses, including designer brands such as Ray-Ban, Gucci, Versace, Tom Ford, Persol and many more.
H&M: Sale items are marked down by up to 50% off right now at H&M, plus, you can use coupon code 4002 at checkout to get an extra 15% off and free shipping. Students who are signed up for the store's Unidays program will get 20% off through May 30.
Kohl's: Kohl's is offering $10 off any order of $25 or more with coupon code SERVICE10. The coupon can even be applied to products that have already been discounted to mark the occasion.
Lowe's: Upgrade your home with appliances and tools, big and small from Lowe's, in addition to deals on furniture and outdoor must-haves.
Macy's: Save 25% to 60% across departments, including apparel, beauty, handbags, home and more. Plus, get an extra 20% off with code MEMDAY.
Overstock: Thousands of items for your home are up to 70% off, so you can revamp your space this summer without breaking the bank.
REI: While technically not a Memorial Day sale, REI's Anniversary Sale brings massive discounts on everything you need for the summer, like bicycles, smartwatches, and even tents.
SimpliSafe: Looking to tighten security around your home this Memorial Day? SimpliSafe is knocking 20% off any new system and throwing in a free SimpliCam worth $99 with every order.
Target: Save big on swimsuits, furniture, bedding, towels, appliances, electronics, patio items — essentially everything you'll need this summer.
Wayfair: The mega home retailer is marking down patio and outdoor furniture and decor, appliances, grills, home accents, bedding, rugs and so much more for the long weekend.
We hope you can get several products at discounted prices and enjoy this Memorial Day with family and friends.
Memorial Day Statistics
This article aims to analyze the impact of Memorial Day on the retail industry by examining key metrics and trends such as sales performance, customer behavior, promotion effectiveness, and product performance. By gaining insights from these analyses, businesses can optimize their Memorial Day sales strategies and achieve maximum success. Join us as we explore the impact of Memorial Day on the retail industry and discover how businesses can benefit from this major shopping event. And don't forget to take advantage of the Memorial Day coupons and promotions available on couponupto.com for even more savings.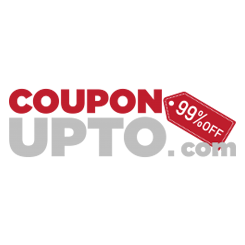 Sales Performance
According to the National Retail Federation, in 2022, an estimated 63% of Americans planned to shop during Memorial Day weekend, spending an average of $205 each.
In terms of sales performance, the same report stated that Memorial Day weekend in 2022 was expected to generate a total of $36.5 billion in sales, which was a 1.7% increase compared to the previous year's sales. The report also noted that online sales were expected to grow by 15-20% during the Memorial Day weekend in 2022, likely due to the COVID-19 pandemic forcing many consumers to shop online rather than in-store.
Based on these industry reports, it seems that Memorial Day weekend is a significant shopping event in the US, with strong sales performance both online and in-store. Certain product categories, such as electronics and home and garden, are popular among consumers during Memorial Day sales. Retailers should consider optimizing their online sales channels to capture the increasing number of consumers shopping online during the Memorial Day weekend.
Customer Behavior
According to a survey conducted by the National Retail Federation (NRF), a record-breaking number of Americans planned to celebrate Memorial Day in 2022. The survey found that over 50% of consumers planned to take advantage of Memorial Day sales and promotions.
In terms of shopping behavior, the NRF survey found that most consumers planned to shop online for Memorial Day deals, with 67% of respondents saying they would shop online. In addition, 49% of consumers planned to shop in-store, while 35% planned to use curbside pickup or buy online, pick up in-store (BOPIS) options.
When it comes to what customers are buying during Memorial Day sales, the NRF survey found that the most popular categories were home improvement and DIY products, followed by clothing and accessories, electronics, and gardening supplies.
Overall, customer behavior during Memorial Day in America appears to be driven by a desire for deals and savings, with many consumers opting to shop online or use alternative shopping methods such as curbside pickup. Home improvement and DIY products are also a popular category, likely driven by consumers' increased time spent at home.
Product Performance
According to the National Retail Federation, the top-selling products during Memorial Day weekend include clothing and accessories, electronics, home improvement supplies, and outdoor furniture and equipment.
In 2022, clothing and accessories accounted for the highest percentage of sales, with 45% of consumers planning to purchase apparel and footwear during the Memorial Day weekend. This was followed by electronics at 24%, home improvement supplies at 19%, and outdoor furniture and equipment at 11%.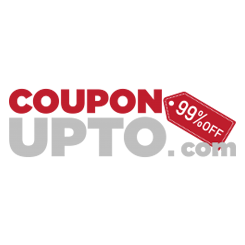 Online sales also saw a significant increase during the Memorial Day weekend, with a growth rate of 16.5% compared to the previous year. This can be attributed to the increasing trend of online shopping and the convenience it provides to consumers.
In terms of specific products, some of the best-selling items during Memorial Day weekend include summer clothing such as shorts and swimsuits, patio furniture, grills, and outdoor sports equipment. The increase in sales for these products can be attributed to the start of summer and the warm weather that accompanies it.
Overall, product performance during Memorial Day in America is heavily influenced by seasonal trends and consumer preferences. Retailers can benefit from analyzing these trends and tailoring their product offerings accordingly to maximize sales and profitability during this important holiday weekend.
Promotion Effectiveness
According to the National Retail Federation (NRF), in 2022, around 74% of Americans planned to shop during Memorial Day weekend.
The NRF also reported that the average amount spent by shoppers during Memorial Day weekend was $259 per person, which is an increase from $205 per person in 2021.
In terms of promotional offers, a survey conducted by RetailMeNot found that 65% of consumers looked for promotions and coupons before making a purchase during Memorial Day weekend.
The same survey also found that 63% of consumers made a purchase specifically because of a Memorial Day weekend promotion or coupon.
Online shopping was popular during Memorial Day weekend, with Adobe Analytics reporting that online spending increased by 11.2% in 2022 compared to the previous year.
Based on these figures, it is clear that promotional offers have a significant impact on consumer behavior during Memorial Day weekend. The high percentage of consumers who looked for promotions and coupons before making a purchase, as well as the number of consumers who made a purchase specifically because of a Memorial Day promotion, indicates that promotions are an effective way to drive sales during this time. Additionally, the increase in online spending shows that retailers who had strong online promotional campaigns likely saw success in driving traffic and sales to their websites. Overall, it is important for retailers to offer attractive and relevant promotions during Memorial Day weekend to effectively reach and engage with consumers.
As a shopper, there is no better time to take advantage of the amazing deals and discounts offered during Memorial Day weekend. So be sure to check out the promotions and coupons available on CouponUpto.com to make the most out of your shopping experience. With so many incredible deals, you'll be able to save big while getting everything you need to celebrate this important holiday.