10 Most Common Online Shopping Mistakes That Will Cost You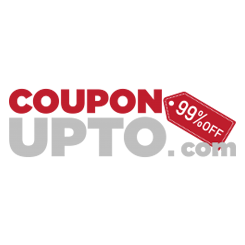 Nowadays, online shopping plays an essential part in our life. We have spent so much money on online shopping that it makes us feel like we have run out of money. Could you remember the first thing you bought online or the latest thing you have bought? All of them are the results of unreasonable online shopping.
This is the reason why, in this article, CouponUpto will list 10 common mistakes when shopping online in order that customers could be smart and safe while shopping online.
The Trend of Online Shopping
In the Covid-19 Pandemic and the quarantine time, businesses and customers have put more attention to online shopping. According to a report in the USA, the income from e-commercial in 2020 increases from 32,2% over the same period in 2019, reaching 188.2 billion USD - this figure is partly due to the fact that consumers users have to stay home and shop online due to social distancing requirements during the pandemic.
Another report from the USA demonstrates that 70 percent of people taking part in the survey shopping online more than before the pandemic, of which 36% shop much more online.
In Europe, a survey shows that people shop online more in 2020, especially in countries that were affected by Covid-19 like Italia, Spain, Belgium.
The increase in online shopping brings many benefits to customers, especially during the epidemic period, not only meeting the consumption needs of themselves and their families, but also ensuring safety, convenience, and speed factors. Moreover, shopping online could create a feeling of "connection" when having a long quarantine time.
In addition to meeting consumer needs, online shopping has many psychological benefits for customers. Some customers also think that online shopping, when they have to be apart for long, is like the feeling of hoping for gifts.
On the other hand, the increase of online shopping in the epidemic period also has the risk of bringing negative impact to customers. Therefore, CouponUpto lists the 10 following mistakes so that customers could avoid wasting their own time and money.
10 Mistakes When Shopping Online
Choosing unreliable seller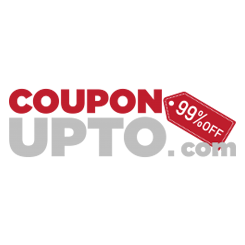 Many customers just surf the web, read newspapers or Facebook, then see eye-catching product images, suitable for your needs, so quickly click on order but forget to find out what website or store you are shopping from online and how is their reputation.
Currently, besides reputable selling websites such as Amazon, Etsy, eBay, etc., there are many unknown selling websites. These websites will not have return policies or consumer protection policies. Reputable websites will not lose their big brand for a little benefit, but they take a lot of money and time to build.
So to avoid making the most classic mistake of the 10 common mistakes when shopping online, you must make sure: Don't just see information about the item you buy, look at the information about the website where you buy it and the customer benefits, attached customer protection policy.
Did not read carefully the return policy
Make sure that the website you're shopping for has a clear return policy that's beneficial to consumers. You will waste a lot of money if you buy an item that does not meet the requirements or is broken and cannot be returned.
Before making a purchase, you should clarify the answers to these questions:
– Under what conditions does the website accept returns?
– How long do you have to return an item?
– Will you or the website pay for the return shipping? Will the seller send someone to your home to pick up the item or do you have to send it yourself?
Missing Out on Extra Discount
Using coupons or deals is not making you cheaper, it makes you smarter. Using coupon codes and deals is a great way to save money. Nowadays, a vast amount of online retailers provides the hottest deals and coupons for customers. They could advertise the deals at the top of their web pages or other trusted websites providing coupon codes.
Everything you need to do when applying the coupon codes is copy and paste during the checkout process for extra savings. For instance, the retail price is $50, but by selecting the coupon codes, you can save 5% (equivalent to $5). There will usually be more than 1 coupon per product, so don't forget to consider which coupon will work well for you.
Buy based on reviews
The reviews under each product sold online can be a base for the following customers. However, do you bite into a sandwich that a random stranger on the street gives you? Otherwise, you should not spend money solely on the opinions of people you don't know.
These product reviews can be manipulated, many people are hired to do it. Look for reviews from friends and acquaintances around you and buy at reputable addresses.
Ignoring Shipping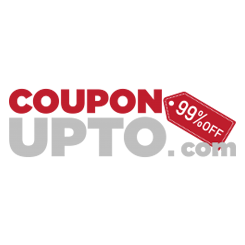 Shopping online regularly means that you should pay more for fast shipping. Ignoring shipping costs means that you will spend more than you think when shopping online. Please make sure that you check the total amount to get the most accurate number possible. Moreover, you should usually check the policy out of the websites, especially when shipping from overseas, which can cost you lots of money. Check carefully if you can purchase an item from an online website offering free shipping.
As mentioned above, be sure to read the policy for return shipping to make sure that you will be comfortable with their policy if there are some problems.
Shopping with a debit card
Shopping online brings lots of benefits for our life but it can make you lose lots of money.
If your account information is leaked, hackers will easily be able to get money from your card, especially debit cards. Not only will it cost you money, but it will also be difficult to try to get your money back and may even require your account to be closed.
Not only that, according to the Federal Trade Commission, debit card transactions are not as protected as debit cards. For example, if someone tries to steal your credit card, you need to report it promptly and your loss is limited to $50.
A simple way to minimize the risk of losing money when using online payments is to use a credit card. You can only pay when you enter your password or fingerprint. Or to be safer, you can use a payment card only for online shopping.
Using Public Wifi
It's convenient when you're sitting at a cafe but still can buy goods, right? Shopping is easier than ever with just a smartphone with a wifi connection. However, this can also lead to many risks for you when you use public wifi. Public or insecure connections can easily be hacked by hackers and steal your credit card information.
Signing Up for a Free Trial
Wouldn't it be great if you could experience the service and then buy it? A lot of websites offer the service and let you try it out for 7 to 14 days, which is great. However, make sure that when you sign up for an account, it's completely free.
A lot of websites now ask for a credit card when you sign up for a membership, and it can be very difficult to cancel, with retailers even asking you to become a long-term member. There are many online discounts that can save you money, but be sure to double-check to avoid losing money.
Ignoring Cash Back
When you shop online, you can get rewards or cashback by making in-app purchases, paying with cashback credit cards, taking advantage of retailer offers… Ignoring the reward you should have received when the goods were sold can also be considered a waste.
However, to take advantage of this wisely, you should never have the mentality of buying for the sake of rewards, trying to buy a lot to get a lot of cashback. Put your own shopping needs first, only buy what you need, then taking advantage of the new refund policy will not cause the opposite effect.
Too concerned about the discount
You should never be attracted by the large red slash that announces the original price of the product. Many times it is just a fake move from the seller so you mistakenly think that the product has been heavily discounted.
Many websites may offer up to 50% off sales, but most of the time the number in the red slashes is not the actual original price of the product.
Therefore, when shopping online, you should not attach too much importance to the discount or the original listed price has been crossed out in red. You look at the final amount that you have to pay, see if it matches the quality of the product or not, and don't forget to compare prices at different sales sites, and find the lowest cost to save money.
How to Avoid Mistakes When Shopping Online
Use a good security program
Using a security program to make sure no harm is done is indispensable. However, many users have ignored this advice. Securing limited device damage from malicious apps and cyberattacks is necessary.
A widely used security program for customers is an anti-virus program. To ensure that the program can really protect the user, the user must keep up to date with advanced malware samples. Most anti-virus programs have the ability to automatically update new malicious code samples. Therefore, customers should enable the automatic update function in the program.
Furthermore, because malicious code can quickly change. Users need to use a program designed to detect emerging threats for the first time. Or changes in the apparatus before their signatures and behavior are automatically updated by the security program.
Optimize the security settings on the computer
In addition to extending and updating the security program, users need to ensure that the security settings on the computer are optimized. Many harmful programs are designed to take advantage of security holes in operating systems and web browsers. There are two simple ways to protect users as follows:
- Keep your browser and operating system up to date. Set up updates and security patches as soon as they go live. Users have the ability to enable automatic update settings for these updates.
- Enable the system optimizer's security settings optimization function. This program automatically finds and resolves vulnerabilities that exist in the user's operating system and browser.
Use a credit card instead of a debit card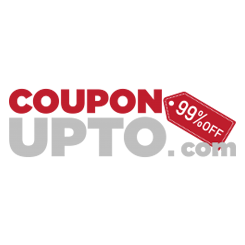 Credit cards are a safer bet than debit cards for online shopping. For credit cards, if the bad guys steal the user's online payment content. Moreover, credit cards have a spending limit during which time debit cards do not, and also link directly to the user's financial institution account.
Spend time looking for coupons on your site
Don't be afraid to collect discount codes. Although they only save you a small amount compared to the value of the product you buy, if you save a lot, we are sure you will have savings at the end of the month. Look for reliable discount code sites like CouponUpto,... to find the best discount codes.
Carefully check the safety of the site you are shopping
To determine if the website you purchase from is fake, you can take a few simple steps as follows. You can search for store reviews or ratings, if not, beware. Also, before buying anything from a website, verify that the manufacturer has encrypted the form of payment. Many websites use the SSL protocol to encrypt content between the user's device and the shop's server. This is usually shown by the beginning of the website URL changing to "HTTPS" instead of "HTTP" when entering the checkout section, denoting a secure connection.
Undeniably, the online shopping brings many advantages to consumers such as fast, easy access to information, comparing prices, and saving time. Hopefully, through this article, CouponUpto can help you discover 10 common mistakes when shopping online and ways to avoid them