When is the New Year Eve 2023?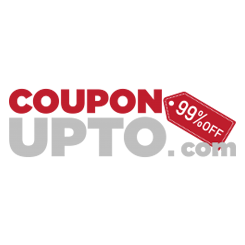 The New Year's Eve 2023 is on Sunday, December 31. Every year, New Year celebrations can be different but we still look forward to watching the grand fireworks displays that will mark the start of 2023.
New Year Sales 2023
New Year Sales is the next big shopping event to look forward to. This is one of the best times of the year for shopping because it's when retailers get a head start on the year's budgets, and increase their sales. Most stores launch many attractive promotions and discounts to attract customers. This is also the reason why shopping at the New Year Sales 2023 becomes more bustling than ever.
So, have you drawn any plans for the upcoming New Year Sales 2023?
Absolutely!
Sometimes, going directly to supermarkets and stores on special shopping occasions makes us spend much time. Therefore, shopping can lead to a waste of time without getting the items you want.
So on this special day, online stores, as well as e-commerce sites, will offer customers New Year Sales coupon codes and discounts on their products. You can be at home and hunt those codes. In addition to visiting particular sites, you can easily find coupon sites that aggregate deals and coupon codes from online stores such as Amazon, Bedinginn, Shoespie, EricDress, ... This way is much easier and more convenient than going directly to shopping centers. Shoppers can save up to 80% off on various products.
Best New Year Sales of 2023 to shop right now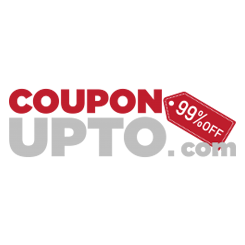 New Year Sale is the perfect time for retailers to clear out their inventory and of course, you can get the highest quality products at the cheapest prices. And here are some of the best New Year sales and deals worth adding to your cart this year. Major stores like Amazon, Wayfair, Walmart, and more offer the deepest deals.
Best New Year's sales at Amazon
Save up to 42% off on Lodge Pre Season Cast Iron Skillet
Get 41% discount on Instant Pot Pro 10-in-1 Pressure Cooker, Slow Cooker, Rice/Grain Cooker
Take 20% off on Le Creuset Enameled Cast Iron Signature Sauteuse Oven, 3.5 qt., Deep Teal
Grab 20% off on Caraway Nonstick Ceramic Cookware Set (12 Pieces)
Best New Year's Sales at Walmart
Walmart also offers the best New Year sales and deals for 2023.
Save $100 off on Dyson V8 Cordless Vacuum
Take $60 off on Apple Watch SE (1st Gen) GPS + Cellular, 40mm Silver Aluminum Case with Abyss Blue Sport Band
Get $30 off Cosori 5.8-Quart Air Fryer Oven Combo
Have $200 discount on Dyson Purifier Cool™ Autoreact TP7A
Best New Year's Sales at Wayfair
Up to 70% off + free shipping on area rugs.
Lighting Deals are 60% off right now
Save 50% off on Kitchen & Dining Furniture Deals
Have 45% off on Living Room Seating
Besides, you can find out more New Year Sales 2023 at other stores and retailers like Macy's, Nordstrom, Huckberry, Casper, and eBay,...
Tips for shopping on the New Year Sales 2023?
When faced with pages upon pages of impressive discounts, it can be easy to get overwhelmed and overspend. To ensure you don't go over budget, here are some saving shopping tips for you.
Make a shopping list
Goods at the end of the year are very diverse and attractive. So to avoid overspending, it's better to make a list of the items you are specifically looking for and set yourself a rough spending limit. That listing needed products in the order of priority will not only help you reduce your spending but also help to avoid unnecessary items.
Compare prices
Being able to quickly compare prices, whether from your couch or at the store, can help you save quite a bit of cash. If you're hoping to buy more expensive items, such as laptops and TVs, it is also a good idea to do some research beforehand so you can be confident you're getting the best price possible. To do this, you can use some price comparison apps such as ShopSavvy, CamelCamelCamel, ... to check the original price of products.
Hunt for coupon codes
There is no doubt that hunting for coupon codes is one of the best saving solutions for shoppers. Especially, on special occasions like the New Year Sales, almost stores offer attractive discounts on their products. Coupon codes can be 10% off, 20% off, and even 80% off on some items. To grab the latest discounts, visiting coupon sites like CouponUpto is the best choice. The site has many long-time partnerships with thousands of stores all around the world in updating deals and coupon codes every day.
Online shopping
Online shopping is also a good choice for shopping for the New Year celebration. This way not only helps you save time but also saves a lot of money. Nowadays, shoppers can buy everything from electronics, and appliances to clothing and shoes at online stores and they will be shipped quickly. Moreover, stores also offer the deepest discounts, and deals for online shoppers.