About SuperFeast
---
Introduction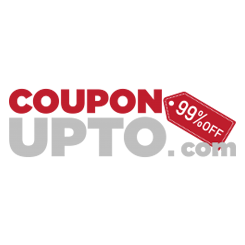 Since 2011 their mission has been to provide their SuperFeast community with the highest quality medicinal mushrooms and tonic herbs from around the world.
Started by health educator and tonic herb nerd Mason Taylor, SuperFeast is an extension of his personal apothecary. They ensure premium, pure and potent tonic herbs, without adding any nasties.
Just like you, they're committed to creating a state of safety and balance within our bodies so they are free to pursue our fullest potential for health.
SuperFeast develops and creates products based on the core value that nature provides the greatest feast - hence why they choose to use only the best quality ingredients, sourced directly from nature.
Mission
SuperFeast is an Australian family owned company with a mission to assemble a collection of the world's greatest foods, herbs, supplements and other natural living products and deliver them to you from the one location. With so much out there to choose from it can be very challenging to find products that are genuinely effective, natural (not synthetic) and something that will bring you 'Ultimate Health'. That's where they come in. They search out the best products available so that you can shop with them confidently, rely on their advice and expect to take your health to a different level.
Our future depends on our integrity and reliability so you can be assured that SuperFeast will only provide the best quality products and service. We are not interested in labelling below-par products as "the greatest" and we are dedicated to the health, longevity and prosperity of all of our customers purchasing these amazing products.
The SuperFeast team wish to acknowledge that there is a shift occurring in the world. They are moving away from the paradigm of simply treating the symptoms of unhealthy, deficient and toxic lifestyles and shifting to one where they are consciously aware of their natural abilities and instincts to heal themselves, prevent illness and create the healthiest, happiest and most abundant lives possible. They are honored to be a part of that shift by offering the Greatest Products for the Ultimate Health.
Products
Jing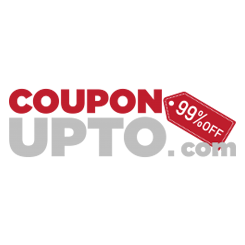 A super-blend of the Taoist herbal tradition's most revered jing herbs. Unified to cultivate energy in the kidneys & adrenals, this potent blend supports healthy hormone function, stamina and libido.
Medicinal Mushrooms
Medicinal mushrooms are lauded for their capacity to bring the human body back into a state of equilibrium - or 'homeostasis', and strengthen immune and hormonal functions. In the wild they are usually found growing on trees. Medicinal mushrooms burst with polysaccharides, triterpenes, antioxidants and other health-supporting compounds. Ancient herbal systems have long worked with medicinal, or 'functional', mushrooms and modern research is now uncovering the outstanding health benefits of these potent mushrooms.
Adaptogens & Tonic Herbs
The tonic herbs are the best herbs of the Chinese herbal system, the most fully developed herbal system in the world. These very special natural substances were identified thousands years ago and have been associated ever since with the highest qualities of living. Said to bestow longevity, health, wisdom, vitality and adaptability to those who consume them, the tonic herbs are gentle in their actions and help to regulate our body's many functions so that Superfeast can re-establish and maintain internal harmony. Modern science has found them to contain many beneficial medicinal compounds, from polysaccharides to plant-specific compounds unique to these adaptogenic herbs.
SuperFeast podcast
Join tonic herbalist and health educator Mason Taylor as they explore the world of Tonic Herbalism. They will explore the relevance of these ancient herbs and medicinal mushrooms in our modern culture of health to invigorate the body, restore organ health, create badass immunity and bring harmony to the hormones. Want to enhance performance, longevity, energy and radiance? Then join them and learn why tonic herbal adaptogens have been used for millennia for this exact intention. So get ready to activate your SuperHuman health as they deliver this deep tonic herbal philosophy right your eardrums.
How to get active SuperFeast promo code and have the products at the best price
---
"Couponing doesn't make you cheap, it makes you smart". Before checking out any item online, make sure that you go to coupon providers like a blog, social media network, coupons websites, and through their affiliate channels.
All you have to do to be able to use the coupons for discounts from SuperFeast is to simply go on our website couponupto.com and follow these four simple steps:
Go to our website couponupto.com and find SuperFeast
Copy all the latest Coupons/promotional codes & Discount codes, or clink to the deal you want to use; the site will automatically turn to superfeast.com.au
At the SuperFeast's Website, choose the product you want to buy
Proceed to payment but REMEMBER to PASTE the discount/promotional code before finalizing the purchase
SIT BACK and WAIT FOR DELIVERY
Why use discounts, deal, and coupon code from our Website couponupto.com
If you are on a budget but still want to buy your favorite products or the products that you like is so expensive that you find it hard to afford. Then couponupto.com is the right choice.
Our website works with thousands of stores from all around the world, we provide coupons, discount codes up to 99%. It is very likely that you will be able to find your favorite goods here; ranging from food, furniture, medical supply, etc.
All you have to do is search for the name of the store you want to get Coupons, the website will list out all of the available coupons for you. A small fact about couponupto.com is that we always put the latest with the highest coupon code on the top of the site. Therefore, our website is very friendly and efficient to use.
FAQs
---
what is a tonic herb?
For a herb to be classified as tonic it must embody certain characteristics; Its consumption must not cause harm or place additional stress on the body. It must promote healing within the body via a non-specific action, providing support for all of the body's vital systems, including the nervous system, endocrine system and immune system. It must be adaptive in nature, assisting the body to overcome any physical, psychological or environmental stressors. All tonic herbs are adaptogenic in nature, meaning they allow the body to upregulate its capacity to function under stress, whether that be physical, emotional or environmental.
what is a medicinal mushroom?
Medicinal mushrooms are unmatched in their ability to build immunity and adaptability within the body and are among some of the world's most prized tonic herbs (see above). In the wild, medicinal mushrooms are tree dwelling, favouring the bark of the particular trees in which to grow. Chaga thrives on the bark of the birch tree, we source it wild, it can't be wild harvested like our Reishi. Wild Reishi is extremely rare and insanely expensive, we consciously harvest ours on wild oak as this enables us to supply you with a herb that boasts the most robust and adaptive medicinal profile possible. This is our intention and focus for all our SuperFeast products. Many other companies, nearly all who occupy the market today, supply medicinal mushrooms that are grown on a cereal medium, usually a grain such as rice, this leads to a false reading when we start delving into the world of active constituents such as polysaccharides and beta glucans, buts that's a conversation for another time! Our herbs are consciously wild-harvested from the trees they love to grow on, allowing you to receive the maximum medicinal benefits.
magic mushrooms?
Medicinal mushrooms are definitely magic in the way that they allow their medicine to unfold within the body, however they are NOT magic mushrooms, you know, the psychedelic kind Timothy Leary was into. There is some emerging evidence that suggests the active compounds in these varieties can also be of medicinal benefit, which is super cool and exciting for some folk. We're more interested in Taoist Tonic Herbalism so this is what we place our focus on.
most importantly... are we really superhumans?
Well yes of course we are! Given our powers from the earth, sky, moon, sun, the stars and the herbs that harness these cosmic energies… But guess what you are too!
The SuperFeast crew are an allegiance of SuperHumans brought together by the SuperPowers these beautiful tonic herbs have given us. You can call us the The Tao Dream Team baby! Kidding! But seriously you can if you want, it'll make us feel special.
People are also interested in
---
More about SuperFeast