In these challenging times, it's crucial for every business to distribute the available resources and make the most of them. It's often easier said than done, especially if panic gets involved and judgment gets a bit clouded. However, with clear marketing goals and a budget, every business can get new customers.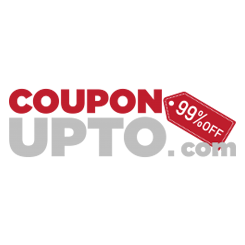 5 Ways to Make the Most of Your Marketing Budget
Is there a right way to do it, especially if you have a limited budget? Before allocating your available resources, it's crucial to put together the available information and analyze it. As you get into it, you'll start seeing things a bit differently. Here are a few key ways to make the most of what you have in terms of marketing.
1. Focus on your Customers' Needs
In times of crisis, it's easy to panic and goes into survival mode which would only bring new problems. Instead, a business should focus on its customer base - keeping the existing clients and gaining new ones. Everyone knows retaining customers costs less than acquiring them.
With that in mind, focus on customer satisfaction and upselling. Think about where you can serve your customers best and pay attention to their needs. Focus your marketing strategy on where your target clients are. Get creative. Tweak your existing products and services or look for a new market segment you can offer them to.
Read more: What is Coupon and How Does Coupon Attract Customers?
2. Take Advantage of Digital Marketing
Since we're all connected 24/7, a business should try to make the most of it and go where its clients are. There are countless digital marketing strategies you can take advantage of:
Social networks are where all the talking happens, so they're perfect for word-of-mouth advertising to your target audience. They're also an incredible way to connect with your customers on a more personal level.
While free marketing is great, paid advertising through Google and Facebook can do wonders for your business if done correctly. Ad campaigns can reach a targeted audience and generate leads more efficiently.
Marketing through content
A great way to reach new customers is by providing valuable content. If you already have a blog, you can expand your reach with guest bloggers or even consider leaving constructive comments on sites like Quora or Reddit to get attention and traffic to your business.
3. Make Decisions Based on Data
Your whole decision-making process should revolve around data. From monitoring the current market trends to keeping an eye on your competition and what works for them, data can make or break a marketing strategy. Customer behavior, demographics, traffic patterns, and much more - you can use all this information to focus on things that can get you where you need to go.
Data you gather should help you optimize your content and determine which marketing tactics work best for your business. Knowing this will help you decide what to cut and what to focus on. Web scraping is a key part of gathering and analyzing this data. The process is automated and highly adjustable. For private and efficient web scraping, residential proxies are a must. Follow this link to learn more.
4. Repurpose Content You Already Have
If your budget doesn't allow creating something new, you should make the best of what you already have and revitalize it. If the information you're offering is still relevant, why waste it? Your marketing team can easily adjust it for blog posts, social media, videos, presentations.
There's nothing wrong with recycling content to maintain uniformity across different channels. Everything moves fast in the digital world, and so does relevant information. It's a good idea to have a schedule you can follow for revisiting your existing content and updating it as necessary so it's more relevant.
5. Optimize Your Marketing Operations
There are countless marketing automation options out there that can help you automate your processes and cut marketing costs.
They can help you improve your SEO efforts, keep an eye on specific site traffic metrics as well as content engagement across multiple channels so you can do more of what your customers like the most.
Automation can help you save money, but it's also a fantastic way to free up your workforce.
See also: 7 Marketing Tips That Must Be Present in Your Business
Final Thoughts
In conclusion, a business can't keep spending at the same level without the same cash flow. Although this may seem like a problem that might end your business, it doesn't necessarily have to be.
The modern obstacles companies face requiring innovative strategies and decisions based on data to carve out a successful path despite the rocky economy.