Digital Marketing is a concept that is gradually becoming familiar to everyone, especially for people who work in Marketing, Sales and Information Technology. If you are planning to invest time and resources in an online business, then equipping with digital marketing knowledge and effective marketing strategies is very essential. You also can use digital marketing consultant services to find out the most suitable marketing strategies for your business. We offer many coupons and vouchers for digital marketing consulting services that can give you the best price.
Here are The 5 Most Effective Digital Marketing Strategies that you can choose from and apply one or more different marketing strategies to your business.
1. Web design

The website is a very important part of an online business strategy. It can be understood as the face of your company. From the structure, the color, the design to the layout, the content all influence your brand and customer perception of your business. A website with a professional design that takes more than 10 seconds to load and a cheap website with a confusing layout that causes customers to question are both not a good website. According to web design statistics of BlueCorona, 48% of people cited a website's design as the number one factor in deciding the credibility of a business and you have only 10 seconds to leave an impression and tell them what they'll get out of your website and company. Therefore, to optimize your website, you need to pay attention to:
1.1. Your website should be fast
You have only 10 seconds to leave an impression for customers, so your website loading speed should be fast as much as possible.
1.2. Increase security for website
Your website needs SSL. Not only help users avoid the dangers of interacting with unclear websites, but it also helps to improve your site's ranking.
1.3. Your website needs to be mobile-friendly
Most users today visit the website by phone. So, it's no wonder your mobile website has to be as optimized and intuitive as accessing by computer.
1.4. Site structure easy to use
The website should be structured to make it easy for the user to use. Web pages should be tagged and labeled so that users can easily find what they are looking for.
1.5. Change website design often
You must regularly update new trends and upgrade your website design to always perform well and get high rankings on search engines.
Here is our Web design coupons, deals that can save your budget.
2. Search engine optimization (SEO)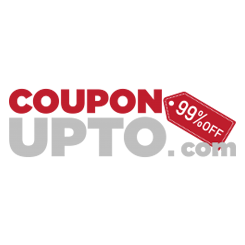 After creating a professional website, the next thing you need to do is let your customers find you. One of the most important things to learn about Digital Marketing is search engine optimization.
According to a marketing statistic by Hubspot, 81% of shoppers will search for information what they want to buy; before making a buying decision. When your potential customers are searching for a product or service; most likely they will search on Google first. To be found among the millions of search results, your website must be optimized for search engines (Google, Bing, etc.). Search engine optimization ensures your website shows up in search results first; when someone enters your target keyword in the search bar.
How does SEO work?
2.1. Find the right keywords
Do the research and find optimally targeted keywords that define your business.
2.2. Identify Keywords on Your Website URL
One of the best ways to optimize your website is to match URL keywords for your website.
2.3. Keyword optimization for title tags, Meta descriptions and Heading tags
Keyword optimization for title tags: When you open your internet browser, the text you see at the top of the dialog box is the title tag. These are links that show up on the search toolbar. If you want the title to not be cut off in search results; keep these tags under 65-70 characters.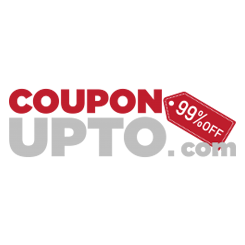 Meta description: 2-3 lines under the title when you open Google; Brief description of the business/brand helps customers easily find your business information. You are allowed up to 155 characters to describe the website and should use at least one keyword for the website.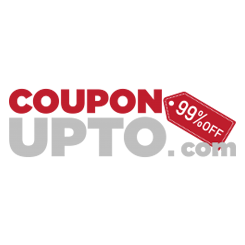 Heading tags: HTML tags (H1, H2, H3, H4, H5 and H6) are used to structure the content of the website. In addition to using keywords for the Title tag and Meta description, you also can use keywords for the Heading title tag.
If you are finding a simple SEO software for small business, we can offer you many coupons and promo codes to purchase it.
3. Social media marketing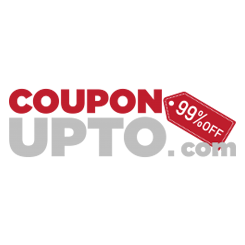 With the number of users up to more than 2.7 billion people up to now, Facebook is the most concrete demonstration for a Social Media tool. Social Media can be understood as online platforms that allow users to participate to exchange and share information with each other and Social Media Marketing is the use of these online platforms to deliver product messages to customers. Social Media Marketing encourages potential customers to interact with and share these content. Therefore, if the business succeeds in exploiting this advantage, it will create a huge opportunity to attract a huge number of potential customers.
When the smartphone becomes indispensable for people, social media becomes the place to take up all the spare time. Therefore, all businesses want to promote their products through Social Media Marketing with the following benefits:
Branding at the most affordable cost: By building social networking sites for your business and starting to post information and images about your products, you can begin to spread your branding with social media users. In particular, social networking channels like Facebook, Instagram, ... allow you to create a page completely free. So, even if you are a small business with a modest marketing budget, you can also use social media.
Interact in the most direct and fastest way with customers: Through the content, images, videos, ... that you post, customers can directly leave comments or even share. This is a feature that not all marketing tools can do. When it comes to two-way interactions with customers, it's a boon for you to build relationships and easily convert them into buyers.
Social Media Marketing can also connect with other tools aimed at breakthrough sales: For example, with just one link linking to the website, when customers access to your fan page, customers can easily be led to the website and make a purchase right here. The more traffic you get to social media, the higher your chances of selling it will be.
4. Email Marketing
Email marketing is the act of sending a commercial message, typically to a group of people using email. In its broadest sense, every email sent to a potential or current customer could be considered email marketing. It involves using email to send advertisements, request business, or solicit sales or donations. Email marketing strategies commonly seek to achieve one or more of three primary objectives, to build loyalty, trust, or brand awareness.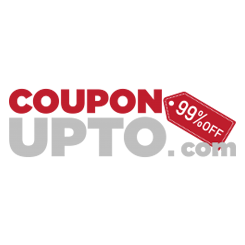 Currently, 82% of B2B and B2C businesses use email marketing because of:
For every $1 spent on email marketing will generate an average of $38 (DMA National Client Email Report 2015)
There are 3.9 billion daily email users. This number is expected to climb to 4.3 billion by 2023. (Statista, 2020)
Active email accounts surpassed 5.6 billion in 2019. (Statista, 2019)
That's why Email Marketing is becoming more and more competitive. But before you create an email campaign, you need to have a clear understanding of the mentality of your customers. Sending too many emails to advertise your product actually can bring many negative impact.
5. Pay-Per-Click Advertising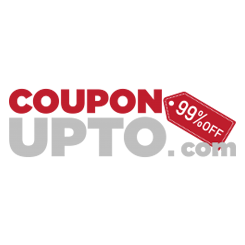 Pay-Per-Click (PPC) is an online advertising model in which advertisers pay each time a user clicks on one of their online ads. In pay-per-click advertising, businesses running ads are only charged when a user actually clicks on their ad, hence the name "pay-per-click".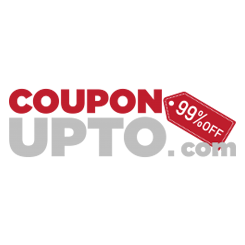 For those who do not have SEO knowledge, or simply do not want to wait because they only run the campaign for a short period of time for seasonal products, events, ... The use of PPC allows their website to get listed at the top of the search results quickly. If your company plans to run a PPC advertising on Facebook, we suggest that you should find Facebook Ads coupons and vouchers to reduce the budget for marketing.
Above are 5 effective digital marketing tactics that you can use to drive more prospective buyers to your website, convert these prospects into leads and those leads into sales. If you want to achieve depth of knowledge of digital marketing, we suggest that you should join a digital marketing course. Don't worry about the cost, we offer many digital marketing course coupons, deals and vouchers that can save your money a lot.