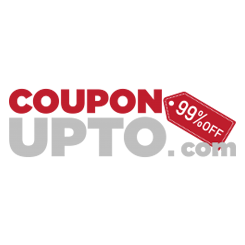 If done right, marketing can be an incredible way to promote a brand and increase investment returns. However, it isn't easy for small businesses to juggle the nuances that go into marketing and advertising. Whether you're peddling products, services, or information, promoting your brand isn't a day's job. And not having the right social media strategy to fast track business growth, profit generation and sustenance of the business becomes virtually impossible.
It is even more difficult if marketing doesn't come naturally, and you don't have a large enough budget to hire a professional. But not to worry, the following seven tips for marketing your business can help you make more sales, and strategize on a budget.
1. Establish Your Brand Identity
The first small business marketing tip should be focusing on establishing your unique brand identity in the market. Once you can get your branding right, your business will benefit from it in years to come. When thinking of your brand identity, you need to consider some vital aspects of your company. You can check through these questions to guide you in identifying your brand identity:
What does your company stand for?
Who makes up your list of target customers?
Do you have competitors, and who are they?
What is your business market niche?
What makes you stand out from your competitors?
What are your company's core values?
What's the kind of personality you want your brand to have?
Accurately answering these questions can give you a sense of clarity about your brand identity. You can then come up with a suitable name, logo, and select colors that will represent your business. Slack does this beautifully with its brightly colored logo making the app easy to find on a user's device.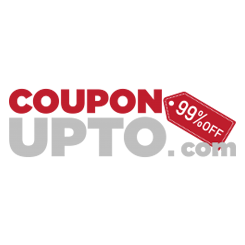 When this has been sorted out, you would have developed a brand identity for your business. You can then go-ahead to use it across all your advertising channels, products, business cards, social handles, emails, etc., to increase your business awareness.
2. Build a Well Optimized Website
As we all know, the internet has become an integral part of people's lives. Thus, functional website designs are now a crucial success factor for many small and large businesses, from large construction companies looking to outsource estimating, all the way to small mom-and-pop shops hoping to find great deals for products. Previously, you may have lacked the technical know-how and would be worried about spending a considerable amount of money on building a website that is hard to maintain. You don't have to worry about that anymore because there are many easy-to-use free tools to create a beautiful website without any technical background.
Often, when it comes to website optimization, most people are focused on search engine optimization. Although SEO is essential since you want your website to be found by more people, you still need to optimize your content and make it high quality and relevant. And this is because consumer tastes can be very dynamic. Once your consumers are aware that your website always has new and exciting content, they are bound to return to your page and spend more time exploring, this is sure to generate interest in trying out your products or service.
3. Leverage on Video Marketing
Despite video marketing statistics pointing towards an increase in consumer preference for online videos, most marketers haven't fully caught up with video marketing strategies or aren't seeing the best results. You can include a video on your website's landing page to leverage video marketing for your brand. It can help to increase your conversion rates by as much as 80%.
Considering that consumers' brains process visual information much faster, they are more likely to watch a video you post over reading a lengthy text. Therefore, to capture your visitors' attention long enough to decide on making a purchase, a video is an excellent site enhancer. Most brands strategize to build brand awareness, post relevant information for all customers, and likewise drive sales with the use of video marketing. Brands are using their websites and social media platforms such as Instagram, YouTube, Facebook, etc. to share their stories and post-marketing videos and ads.
To help you get started with video marketing, here's a free tool that you can use. This allows you to optimize your media and graphics without necessarily spending a fortune.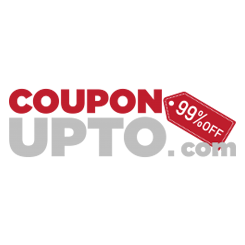 4. Repurpose Old Successful Content and Include Vouchers and Coupons
Repurposing is another excellent marketing tip that saves you money. You can search up your old content that generated massive consumer engagement and conversions and then repackage it for a different post or another media format. Repurposing earlier material can help increase your brand's ROI. Most businesses find it hard to revamp their old, most successful content. A 2019 Content Management & Strategy Survey report showed that 72% of companies did not find repurposing their content easy.
Here are some tips on repurposing when marketing your brand:
Turn your articles and other visual content into webinars or podcasts
When posting new pictures on Instagram, you can lift catchy quotes from your blog or podcast
Update older posts as the change to keep them valuable and relevant to readers.
To make your repurposed content more appealing and generate more sales, you can include discounts and special offers. Customers love it when brands give out free stuff, whether it's a discount, a value-add product, or a money-saving code. Once you know what your customers like, it is easy to provide bargains that make them feel great.
Also, marketing your repurposed content and including vouchers and coupons helps to build customer loyalty with existing customers and grabs the attention of potential customers. Some marketing ideas could consist of early bird discount sales, inviting them for exclusive launches, giving out seasonal shopping codes, etc. These coupons and voucher marketing campaigns can also be a source of tracking data for your CRM.
5. Make Your Content More Mobile-Friendly
The number of phone users is at about 3 billion worldwide. Smartphone usage is also very prevalent. Your customers are likely always to have their phones close by 24/7 and check it repeatedly every other hour. Thus, another great brand marketing strategy is to make all your content optimized for mobile device usage.
To create a mobile-friendly website, you need to consider the mobile devices' screen sizes and their mode of navigation. Also, keep your text simple and focus on direct links and buttons that lead the consumer to the most important pages. Etsy is an excellent example of a mobile-friendly eCommerce platform. It has a highly intuitive interface, bold images, and a super-fast page loading speed.
6. Utilize Social Media Platforms
In the realm of digital marketing, social media is the most reliable tool when it comes to brand promotion. With more than 45% of the world's population on social media, it merely means that most of your prospective customers are on social media. Besides its marketing brand benefits, social media use will also help you generate quality links and content for your website.
Furthermore, you have to keep active social media profiles by consistently posting relevant content that encourages your audience to engage with your brand. A proactive social media strategy will promote your brand, enhance visibility, boost brand loyalty, and increase sales. I love the social media platform because it allows small and large businesses to compete on level ground.
7. Start a Blog
Another excellent marketing tip for small businesses is to capitalize on blogging. It is easy to set up, and you can market all of your fantastic brand content to your target audience. Statistics show that brands and retailers who also have blogs get 55% more visitors to their site.
Having a blog helps to increase your brand visibility as well as boost your chances of turning leads into conversions. Additionally, blogging is a great way to improve your search engine ranking and build stronger relationships with your customers. Whenever you add a new post on your blog, make sure that you add a post on social media to inform your audience.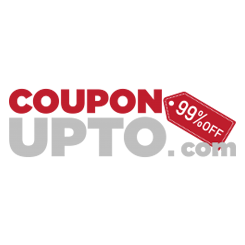 Also, remember that your posts need to be timely and relevant so they can make an impact on your conversion rates. However, running a business and maintaining a blog can get overwhelming at times. Luckily, professional writing review services such as The Writing Judge are there to help you write fantastic content.
Conclusion:
You don't have to implement these marketing tips for small businesses all at once. Take them in bits, so you are not overwhelmed. You can also tweak them to develop an effective brand marketing strategy bound to rack in more sales and build your brand identity.