50%
OFF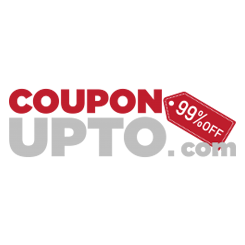 Buy T-Guard Aero thumb and finger by using 50% off discount deal
New Stores
Relevant Stores
About TGuard
---
Developed by MED et al, Inc. in 1995, TGuard (ThumbGuard) is an FDA listed medical device aiming to stop thumb sucking quickly and effectively. Made out of medical-grade plastic, it is the only product on the market that offers a money-back guarantee: your money will be returned if the habit is not eliminated within 30 days.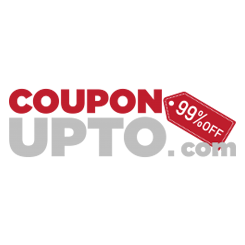 TGuard operates by getting rid of the pleasure associated with sucking thumbs. This means that, in quitting the habit, there is no pain or suffering.
History
Although the general idea of covering the thumb (or fingers) was not new at that time, MED et al, Inc. managed to refine the fastening system and the thumb cover itself. This patented concept was finalized into a treatment kit based on the fact that most habits, including sucking thumbs or fingers, can disappear if it's not practised for at least 3 weeks.
Initial evaluations found the appliance to be safe, gentle, fun to wear and effective in 90% of all cases of treating thumb sucking.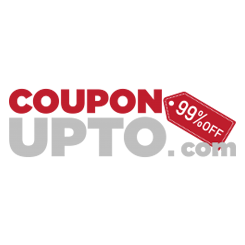 The company has constantly done thousands of research to enhance the comfort and compliance of ThumbGuard, which subsequently raised the success rate even higher.
For TGuard long-last reputation, many dentists and families have recommended this product to any individual who is caught up with this bad habit.
Proven by the U.S. FDA as a medical device, TGuard has assisted tons of children to give up their oral habit within one month. Amazingly in many cases, the habit was eliminated in less than one week.
If you still want a further inquiry, below unsolicited Tguard reviews from real customers are obvious evidence of satisfaction.
-Nadia Russell-
"I did not know where to submit a big big thank u my son stopped sucking his thumb thank u thank u thank u we did not know what to do we were so worried that he would suck his thumb forever! We are so grateful this product exsists he's been set free !
5stars from us !!!!"
-Maria Jose-
"I cannot thank you enough. In less than three weeks my 4 year old daughter was done with sucking her thumb. Now My sister wo7ld like a tguard for her son, because off my success history. She can not find anything like it in Argentina. Also my daughter Pediatric Denits is sharing our success with other patients.
Yh@nk you very much"
-MJ-
"I cannot thank you enough. My 4 year old had the tguard on for 7 days . And she is not longer sucking her thumb. Now I am sending one to my sister in Argentina for her son. She cannot find anything like the tguard. My sister is desperate for her son to do this treatment, because it was a total success for my daughter.
Also, my daughter's pediatric dentist is sharing my daughter success to other patients.
Thank you very much,''
-Jenny Pung-
"I would pay $50 two more times for the results I received from my 21 month old after just 5 weeks of wearing this product. This was more than 3 weeks ago and he is a non-thumb sucker now. He didn't fight it or try to remove it. I clipped a little of the end off so he'd have more dexterity. I wouldn't have minded him thumb sucking for comfort but he was so aggressive with it that he had already shifted one of his front teeth. His pediatric dentist recommended this to us and was happy to hear we had already ordered it. We put it on him day and night and only removed it briefly for washings. My son was a very committed thumb sucker too. All of our pictures include his smile being blocked by his hand ( as he sucked his thunb), he was even doing it in his ultrasound photos. I'm very pleased with this product and recommended it without reservation. I really didn't think his habit could be broken in 5 weeks, but he doesn't even do it at night as a reflex and has not even resorted to it after beginning preschool for the first time last week! Best $49 I ever spent! Don't put this off. Try it. My son's vocabulary and speech has even improved as a result of not having his thumb in his mouth all the time!"
In short, TGuard is the best solution for your child. Let's check attractive TGuard coupon, coupon code, promo code, discount code below!
Things you would love at TGuard
---
Dentist approved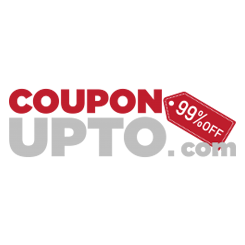 TGuard products have been recommended by dentists, orthodontists, and pediatricians for over 20 years, because they function so effectively to prevent the thumb sucking habit.
TGuard treats the habit quickly and painlessly, as opposed to intraoral appliances.
Fda listed & safe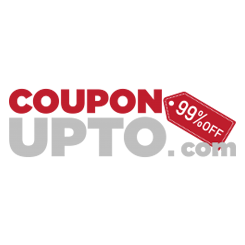 It's unneccesary to waste time with foul-tasting liquids. As a soft, flexible, and pleasant medical device, their product has been rigorously tested and is made to the highest standards.
Results guaranteed
Not only TGuard own practical evidence but also many clinical studies indicate that the device eliminates thumb sucking in over 90% of cases. Most will see results within 7 days.
Made in the usa
Their products are completely manufactured and assembled in the United States. All of the materials are 100% BPA-free and contain no harmful phthalates.
Product features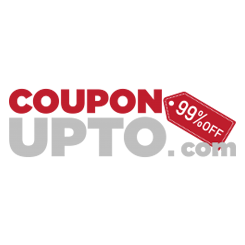 Their thumb and finger sucking treatment kits are designed to be comfortable, fun, and effective tools to break the thumb sucking habit.
Ventilated
Air vents provide a consistently cool and moisture-free environment throughout the thumb sucking treatment.
Comfortable
Flexible, ergonomic shape makes sure your child to stop the thumb sucking habit in a way as comfortable as possible.
Fun
Striking right to kids' preference, each kit contains 30 wristbands in various colors for them to choose from.
Secure
Instalocks not only simplify adjustment, but provide an assurance that the device is locked and cannot be removed.
How to get TGuard promo code and have the products at the best price
---
"Couponing doesn't make you cheap, it makes you smart". Before checking out any item online, make sure that you go to coupon providers like a blog, social media network, coupons websites, and through their affiliate channels.
All you have to do to be able to use the coupons for discounts from TGuard is to simply go on our website couponupto.com and follow these four simple steps:
Go to our website couponupto.com and find TGuard
Copy all the latest Coupons/promotional codes & Discount codes, or click to the deal you want to use; the site will automatically turn to

TGuard website.

At the TGuard's Website, choose the product you want to buy
Proceed to payment but REMEMBER to PASTE the discount/promotional code before finalizing the purchase

SIT BACK and WAIT FOR DELIVERY
Why use discounts, deal, and coupon code from our Website couponupto.com
If you are on a budget but still want to buy your favorite products or the products that you like is so expensive that you find it hard to afford. Then couponupto.com is the right choice.
Our website works with thousands of stores from all around the world, we provide coupons, discount codes up to 99%. It is very likely that you will be able to find your favorite goods here; ranging from food, furniture, medical supply, etc.
All you have to do is search for the name of the store you want to get Coupons, the website will list out all of the available coupons for you. A small fact about couponupto.com is that we always put the latest with the highest coupon code on the top of the site. Therefore, our website is very friendly and efficient to use.
People are also interested in
---
TGuard FAQ
---
What is included in the treatment kit?
The ThumbGuard, a thumb sucking treatment kit, contains the following:
ONE (1) ambidextrous appliance, to be worn on any hand,
THIRTY (30) multicolored, lockable bracelets
ONE (1) Reward Chart with Stickers
ONE (1) Instalock
ONE (1) printed instructional sheet.
The FingerGuard, a finger sucking treatment kit, consists of:
ONE (1) FingerGuard appliance, that can be worn on either hand
THIRTY (30) multicolored, lockable bracelets
ONE (1) Reward Chart with Stickers
ONE (1) printed instructional sheet.
What size should I order?
Size Small: Suitable for children younger than 4, who weigh less than 40 pounds
Size Medium: Suitable for children aged 5 to 6, who weigh between 40 and 55 pounds
Size Large: Suitable for children older than 7, who weigh greater than 55 pounds
If your child is in between sizes, such as a child who weighs around 40 pounds, or is 4.5 years old, order a smaller size if the child is taller / thinner than an average child of their age, or order a larger size if the child is shorter / heavier than an average child of their age.
Children younger than 3 can still use the product, as the size small can be adjusted adequately. If you see that the child switches from thumb to finger sucking, you must contact us.
The tube part of the ThumbGuard is longer than the thumb. Does that mean I ordered a size too large?
No, the only important factor in choosing the right size is ensuring that there is clearance between the thumb and the tube: without this gap, air cannot flow, and thus, the suction cannot be broken. After this, the smallest, comfortable size is recommended.
If the length of the tube impedes your child in any way, you can cut the tube to be shorter, exposing the tip of the thumb.
I noticed that the smallest size is for a 3 year old. Can I use these products for children younger than 3?
In short, yes, the small size can be adjusted for children younger than 3. We would definitely recommend using the product if your child has any skin irritation, infection, or redness due to prolonged, vigorous thumb or finger sucking, as our product will act as a comfortable, protective barrier, and will allow the affected area to heal (you can apply a thin layer of antibiotic cream to promote this process).
However, we do not claim a 95% success rate for stopping the thumb sucking habit, for children of this age group, because there is an elevated chance that the child will simply switch from thumb to finger sucking, or vice-versa. This is due to the fact that their habit has not yet matured, and they do not face the same discomfort that other children would face in switching digits (most children, over time, become so accustomed to their thumbs or one set of fingers that switching feels too uncomfortable). The younger the child, the greater the probability that the child will simply switch to another digit, up until around the age of 3.
More about TGuard
---
Please! Complete require fields
0 Review