2021 was the year that turned upside down. Whether you're working from home, navigating online learning through your college course or simply getting to grips with physical distancing, we're living in strange times.
As the days get shorter the holidays start coming thick and fast - Halloween turns into Thanksgiving and all of a sudden it's Christmas. So it's time to start thinking about shopping, present purchasing and maybe just a little bit of good old fashioned indulgence
But the world of retail has changed a lot. Black Friday isn't canceled, but it's definitely going to be taking on a new look this year, and maybe even a lesser role. Let's catch up with what's new about Black Friday, Cyber Monday and holiday deals in 2021.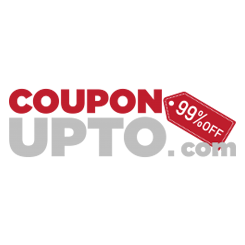 When Is Black Friday?
This year, Black Friday is scheduled for the 26th of November 2021. Cyber Monday will follow on the 29th of November. Get these dates in your calendar!
But things are going to look a little different this year. We're in the middle of a global pandemic and long lines of shoppers tussling for the best deals is contradictory to the public health measures that have been put in place. Stores are going to have to admit fewer numbers than before and shoppers need to follow guidelines if they're out at all. There have been some suggestions that more people will stay at home this year, and some brick-and-mortar stores may be closed altogether.
Online retail has been growing year-on-year, even before our collective crisis of public health. The pandemic supercharged this effect, and as online sales surged, physical stores suffered. This might reduce the margin by which stores can slash their products, impacting the bargains you're likely to find.
But there's another effect in play here, one that's going to lead to more deals online, for longer.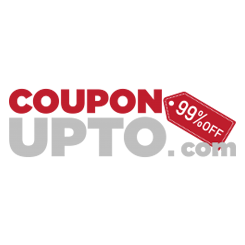 More Deals Than Ever Before
Online retail got in on the action with Cyber Monday, a virtual Black Friday where shoppers can go wild for digital retail. Online shopping is stronger than ever before so I predict we're in for our biggest Cyber Monday ever
Traditionally, stores have looked to get a step ahead of their competitors by pre-releasing the best deals, sometimes as early as the Monday before Black Friday. This effect is now shifting online. Amazon's epic Prime Day took place over two days in mid-October, kickstarting the seasonal discounts we can expect to see online.
Thanks to the surge in online retail, we're going to see great deals occurring earlier than ever before - and lasting way beyond Cyber Monday and all the way up to Christmas.
There's never been a better time to buy. If you're on the hunt for Thanksgiving sales or if it's time to treat yourself, we're in for some legendary deals this year. Let's take a look at what deals can be expected.
The Best Deals To Look Out For
We could be seeing 4K TVs hitting record low prices so if it's time to upgrade your home entertainment system, you'll want to check out these deals. Best Buy, amongst other retailers, slashes prices in this department every year.
iPads of all generations are subject to eye-watering discounts on Cyber Monday. You could take home an iPad 10.2, which usually retails at $320, with up to $100 slashed off its price tag. Latest gen technology in the form of the iPad Pro 11 clocks in at close to $800, but this top piece of tech could come down below the $700 mark.
Keep your eyes peeled for other Apple products coming down to bargain prices. The Apple Watch is a strong contender for huge discounts. With the updated Apple Watch 6 on the way, the still-high-performing Apple Watch 5 could see its prices slashed.
PS5 bundles are going to be subject to huge discounts so if you're a gamer obsessive these are the deals you need to jump on. Retailers slash prices for these bundles which include consoles, games and all the accessories for your one-stop-shop.
Speaking of consoles, Xbox Series X deals are likely to be rife. Preorders for this piece of prime tech have all sold out, but retailers will announce more in the run-up to Cyber Monday. If you haven't got one on pre-order you'll want to act fast to catch these deals
Audio geeks will want to pay attention to headphone prices as Sony Headphones could see huge discounts. If Amazon's Prime Day is anything to go by, top-end headphones could see their prices cut by over $50.
Walmart is ahead of the game introducing deals in the run-up to Black Friday and Cyber Monday. They've already slashed the price of DNA Testing Kits - these make great Christmas presents for the whole family and provide an ancestral talking point!
Audio Assistants such as Amazon's Alexa and Google's Nest Hub could see stunning price reductions so you'll have no reason not to populate every corner of your home with these little helpers. Google Nest Hubs could be as much as half price, down to $74.99 from a starting point of $149.99.
There'll be more than just great tech on offer too. Kitchenware such as the Instapot, a slow cooker that can revolutionize your culinary craft, is a traditionally discounted product. Look out for half-off the latest kitchen items.
Numerous online services will also generate discounts for Cyber Monday and Black Friday, among them, is the Essay Writing Services website.
Wrapping Up
2021 accelerated the shake-up of physical retail and we'll continue to see digital offerings capitalize on this trend towards the end of 2021. Online shopping is booming. You'll want to expand your search for great deals across the web. We'll start seeing deals in the week leading up to the 26th of November and whilst Cyber Monday on the 29th will be the lynchpin of online bargains, epic discounts will be on offer throughout the rest of the year. That's what I call the holiday spirit.