About stuff4GREEKS
---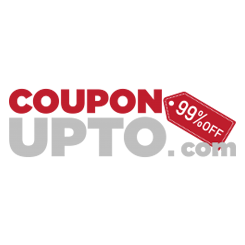 stuff4GREEKS is a team of artists and designers that has the head office in Atlanta, GA. Most of them are members of a fraternity or sorority so they know what exactly what you want to make your Greek things stand out. They provide superior product and a remarkable experience also.
What makes stuff4GREEKS special
stuff4GREEKS does not only make clothes, what they make is art. Give them a vision, idea, a sketch or a photo and they will make it a masterpiece. They are talented artists who are passionate about Greek. They always let people see a proof before they start making it so people can get exactly what they imagine.
How stuff4GREEKS began
When stuff4GREEKS was found in 1999, they only made flyers to promote for parties and events of fraternity and sorority. They first introduced their website in 2002. After a period of time, stuff4GREEKS was asked to design t-shirts and then line jacket.
After more than 10 years making jackets, they have made their craft more delicate and are considered experts in this industry. Their work has got a lot of achievements and has been recognized by many people.
Things you would love at stuff4GREEKS
---
Unique Design
Unique is one of the most important things that makes stuff4GREEKS standout when there are tons of competitors. When you put on stuffs made by stuff4GREEKS, people will notice. You just have to tell stuff4GREEKS how you want your clothes to be and they will make it just the way you like it. All their products are one-of-a-kind.
Lifetime Guarantee
How to get stuff4GREEKS promo code and have the products at the best price
---
Stuff4GREEKS website.
SIT BACK and WAIT FOR DELIVERY
People are also interested in
---
Unique Greek Store
Greek Market
Greek Life
Designer Greek
SomethingGreek
stuff4GREEKS FAQ
---
How much will it cost to get my own custom image on the back of my jacket?
It depends on the complexity of your image. Click here to get a quote for digitizing.
When will I get my order?
It depends on which product you order. Our estimated production times are listed here. If you have already placed an order, please login to your account to check your order status.
Can I get a discount?
We occasionally send out special promotions to our insiders and VIP list subscribers. To get these promotions, join us on Facebook, follow us on Twitter, and join our VIP email club.
How much money do I have to put down to get started?
We require full payment in advance. If you are placing a group order, then we require that you order at least one jacket so that we can design a proof for you. After you approve the proof, then you can pay for the rest of the jackets in your order and we will begin the production process.
What size should I order?
We provide measurement guides on each product page to to help you decide. However, we highly recommend that you try on the garment first.
More about Stuff4GREEKS
---
Stuff4GREEKS Website
Stuff4GREEKS Facebook
Stuff4GREEKS Twitter
Stuff4GREEKS Youtube
Stuff4GREEKS Instagram
Stuff4GREEKS Pinterest
Stuff4GREEKS Google