About Sausage Dog Central
---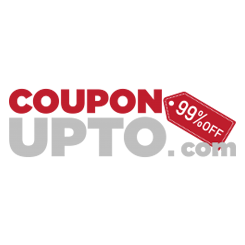 Sausage Dog Central is a USA-based company providing a full line of Dachshund merchandise and accessories.
Especially, they offer an innovative product called Sausage Dog Central dachramp, which allows your pup to walk safely up and down furniture while protecting their back from injury.
The DachRamp is a must-have for Dachshund owners who want to protect their pups from painful back problems commonly caused by jumping up and down high to reach areas.
Over the past 2 years, Sausage Dog Central prides itself on sponsoring rescue groups and providing a great experience for all Doxie lovers.
Things you would love at Sausage Dog Central
---
How to get Sausage Dog Central promo code and have the products at the best price
---
Sausage Dog Central website.
SIT BACK and WAIT FOR DELIVERY
People are also interested in
---
Dog Zify
Pet Play
Baydog
SocksAboutDogs
Sausage Dog Central FAQ
---
How do I return my ramp?
Shipped out within 30 days of receiving the product
In original packaging with no damage to the item(s)
In order to return, please email our support team at support@sausagedogcentral.com with the following information:
Order Number
If you are requesting a refund or exchange
If you are exchanging please note the item you wish to receive
After 1-2 business days, we will respond with your return label. Please use that label to send the product back to us. As soon as we receive your return, we will process a refund of your order back onto your original form of payment, excluding a flat fee for reshipping. You are more than welcome to provide your own shipping label if you find the price better accommodating for you. Our shipping fee is subject to the size and weight of the item returned.
Thank you!
Why is there a reshipping fee?
We want to ensure that we give you a less expensive shipping option than the carrier offers you. Since our warehouses work directly with the carriers, they allow us to create shipping labels at a lesser price. Each reshipping fee will vary, depending on the size and weight of the item you wish to return. Just let our support team know if you prefer to ship with your own label and we will make sure to waive the fee when processing your return.
I forgot to apply my discount code. Is it too late? Can I use multiple?
Our support team is more than happy to apply your discount code, post transaction! Email our support team at support@sausagedogcentral.com and we will process your discount within 2 business days. Please note that multiple discounts cannot be applied to a transaction, but we will do our best to accommodate your request.
How long do I have to cancel my order?
My ramp seems to be defective. What should I do?
Please email photos of the defective item to support@sausagedogcentral.com and our support team will respond within 2 business days. We are more than happy to send you a replacement. Please dispose of the broken item at your own convenience, as we are unable to restock broken items.
How can I teach my dog to use the ramp?
More about Sausage Dog Central
---
Sausage Dog Central Website
Sausage Dog Central Facebook
Sausage Dog Central Twitter
Sausage Dog Central Instagram