About Gearbunch
Gearbunch provides products including leggings/ apparel which are created on-demand and cut and Sewed by hand. Gearbunch uses the best printers in the biz to ensure the quality of products. Some best-selling products are Unisex Hoodie, Sports Bra, Tank Top, and many others of customer's choice.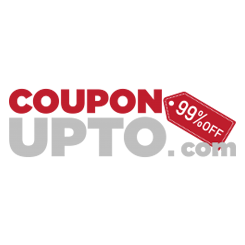 Because most of the products are printed. Therefore, Gearbunch often takes about 4-7 days to create their products, and shipping time will depend on the customer's country residence.
If you have any questions, you can contact support@gearbunch.com or call free at (833) 472 – 8624.
Why Gearbunch apparel? Are Gearbunch products good?
In fact, you can create clothing following to that the way you want when you order print from Gearbunch. Gearbunch commits to deliver the best quality product to customers. Gearbunch has 3 factories in the USA , Europe and also China ( shoes) . This way you can be certain your item is at your item is at your doorstep the fastest way possible.
Something you would like at Gearbunch:
24/7 support
Refunds and Returns policy
Free shipping
Made in US, Europe
People also ask
1. I ordered the wrong size, can I still change this?
Yes you can, but you need to be quick. Once your order is being printed, unfortunately we cannot change it anymore. So if you need a change of size, contact our support team ASAP at support@ge.... Please quote your order number.
2. I used the wrong address, can I still change this?
As long as your item is not shipped yet, GearBunch can still change this for you. Please email the correct address and your order number to support@ge... and we will take care of it for you.
Once the order is shipped out (you will receive tracking info when shipped), it is out of our hands. If that is the case you will need to contact the carrier who is delivering your items.
3. Where are your items made?
It depends on your country of residence and what item you have ordered. GearBunch has factories in the United States, Mexico and Europe
4. Why is everything priced in Dollars? I am not from the USA.
Although GearBunch ships worldwide, GearBunch operates from the USA. This does not mean you cannot order if you are not from the USA. The credit card companies / paypal will simply use your own currency on check out.
More about Gearbunch