About Teeccino
---
Would you like to drink a cup of coffee in the morning? Enjoy Teeccino in the afternoon and evening when you don't want any more caffeine or acidity! Here below we listed out some Teeccino coupon codes, but before getting them. Let's take a look at some useful information about Teeccino.
Teeccino is America's #1 coffee alternative made from organic roasted chicory & herbs. It is created by Caroline MacDougall - an award winning herbal beverage designer. Teeccino satisfies the needs of coffee drinkers who want to enjoy the flavor of fresh brewed coffee without caffeine or acidity.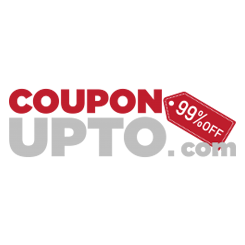 Teeccino is perfect for the whole family including children as a sugar-free hot beverage that is as appealing as hot chocolate.
Teeccino can be bought in specialty grocery and natural products markets throughout the country as well as from popular etailers. Teeccino is exported to Canada, Australia, New Zealand, Japan, the Philippines and the UK.
Things you would love at Teeccino
---
100% caffeine-free & acid free. Tastes & brews like coffee or steeps like tea.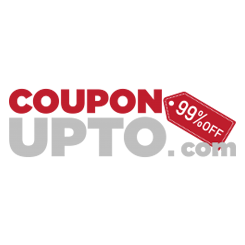 Heart Healthy
Teeccino contains bioavailable potassium, an electrolyte mineral that naturally extracts into your cup along with soluble fiber. Potassium is important for good cardiovascular health and maintaining healthy blood pressure levels. Soluble fiber lowers total cholesterol and supports good elimination.
Heart Healthy
Teeccino contains bioavailable potassium, an electrolyte mineral that naturally extracts into your cup along with soluble fiber. Potassium is important for good cardiovascular health and maintaining healthy blood pressure levels. Soluble fiber lowers total cholesterol and supports good elimination.
Digestion
Every cup of Teeccino contains 650 mg of inulin, a prebiotic soluble fiber from chicory root that supports a healthy population of beneficial probiotics necessary for good digestive health. Unlike coffee, Teeccino is non-acidic and is easy on your stomach.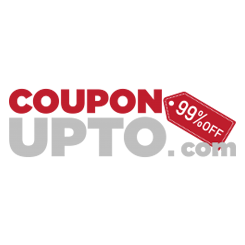 Every cup of Teeccino gives the following health benefits:
• Naturally caffeine free -no processing like decaf
• Acid free - helps restore alkaline balance
• Heart-healthy potassium
• 1g of soluble fiber per serving
• Natural energy boost from nutrients, not stimulants
• Inulin, a prebiotic from chicory root, that helps support a healthy population of beneficial probiotic micro-flora to improve digestion
• Certified gluten-free Dandelion flavors that are 100% barley free. Our other flavors have no detectible gluten when brewed using a paper filter or the Teeccino tea bags.
How to get active Teeccino promo code and have the products at the best price
---
"Couponing doesn't make you cheap, it makes you smart". Before checking out any item online, make sure that you go to coupon providers like a blog, social media network, coupons websites, and through their affiliate channels.
All you have to do to be able to use the coupons for discounts from Teeccino is to simply go on our website couponupto.com and follow these four simple steps:
Go to our website couponupto.com and find Teeccinos
Copy all the latest Coupons/promotional codes & Discount codes, or click to the deal you want to use; the site will automatically turn to Teeccinos website.
At the Teeccino's Website, choose the product you want to buy
Proceed to payment but REMEMBER to PASTE the discount/promotional code before finalizing the purchase
SIT BACK and WAIT FOR DELIVERY
Why use discounts, deal, and coupon code from our Website couponupto.com
If you are on a budget but still want to buy your favorite products or the products that you like is so expensive that you find it hard to afford. Then couponupto.com is the right choice.
Our website works with thousands of stores from all around the world, we provide coupons, discount codes up to 99%. It is very likely that you will be able to find your favorite goods here; ranging from food, furniture, medical supply, etc.
All you have to do is search for the name of the store you want to get Coupons, the website will list out all of the available coupons for you. A small fact about couponupto.com is that we always put the latest with the highest coupon code on the top of the site. Therefore, our website is very friendly and efficient to use.
People are also interested in
---
People Also ask
---
Is there any coffee or caffeine in Teeccino?
No! There are no coffee beans in Teeccino. Nor is there any tea. Teeccino's ingredients consist of a blend of naturally caffeine-free herbs, grains, fruits and nuts roasted and ground to brew and taste like coffee.
How do I quit coffee?
Over a two-week period, start blending Teeccino with your coffee. Begin with 3/4 coffee, and 1/4 Teeccino and gradually increase the amount of Teeccino until you are drinking 100% Teeccino. Herbal tonics and nutritional supplements can also aid you in restoring your own natural energy supply. Follow our plan for avoiding caffeine withdrawal symptoms by quitting caffeine painlessly.
What makes Teeccino's flavor naturals?
Teeccino uses only pure, natural flavors made from flavoring constituents that are extracted from natural ingredients like fruits, spices, and herbs. Teeccino flavors do not contain any constituents from meat, seafood, poultry, eggs, soy, soy derivatives or edible yeast. Teeccino does not allow any monosodium glutamate (MSG) or any derivatives of MSG, propylene glycol, or preservatives in its flavors.
All Teeccino flavors are 'organic compliant' which means that no ingredients are allowed in them that have been extracted using synthetic solvents or that are not permissible in organic products according to the USDA National Organic Program.
Although Teeccino contains barley, an independent laboratory at the University of Nebraska specializing in gluten testing found no detectable levels of gluten in brewed Teeccino. Although gluten is present in barley, it most likely does not extract out of the barley using conventional coffee brewing techniques. Gluten is not extracted by boiling water although it can be extracted using ethanol alcohol, which of course is not present in Teeccino.
Does Teeccino contain any gluten?
For gluten-sensitive customers, we highly recommend using a paper filter in a drip coffee maker to brew Teeccino so that no particles of Teeccino can leak into the brewed liquid. Teeccino Tea-bags are also perfect for gluten-sensitive customers because the Teeccino grounds are enclosed completely in the tea bag filter paper. Since ingesting small particles of Teeccino grounds could cause a reaction to gluten, we don't recommend reusable filters since they are not as completely reliable as paper filters in preventing particles from going through the filter during brewing. Read more about how to keep Teeccino gluten-free.
Teeccino Dandelion Herbal Coffees are made without barley and are designed expressly for those gluten-sensitive people who are concerned that they may still be sensitive to the barley in Teeccino's Mediterranean and Maya flavors. Although most gluten-sensitive people report that they have no problems drinking Teeccino, some people do experience a reaction and thus Teeccino Dandelion Herbal Coffees are the best option for preventing a gluten reaction.
More about Teeccino
---