About Bear Blend
---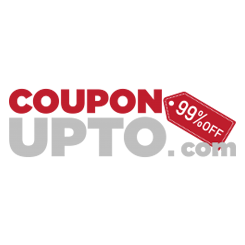 Bear Blend was founded in 2016, is a premier line of certified organic herbal blends that seeks to remind people of their connection to the Earth and the importance of ritual and ceremony.
The herbs in these blends grow everywhere, probably even in your backyard. Humans have always used them for healing and ceremony. Many of these ancient rituals have simply been forgotten. These ceremonial blends are here to remind you.
As we take a moment to enjoy these herbs, let us remember to respect the ancient tradition of ceremony and ritual.
Things you would love at Bear Blend
Certified Organic herbs
Plants from the ground
A great way to relax!
How to get Bear Blend promo code and have the products at the best price
---
Bear Blend website.
SIT BACK and WAIT FOR DELIVERY
couponupto.com
People are also interested in
---
Herbal Fracture
Buy CBD Cigarettes
Cbdnol
Cbd Hemp Dropz
Moon Mother Hemp
Flav CBD
Bear Blend FAQ
---
What is Bear Blend?
Is smoking Bear Blend safe?
You should not smoke anything while pregnant or breastfeeding. Avoid operating any heavy machinery or driving when using these herbs.
Our product is certified organic and is additive-free, but that does not guarantee it is safe.
What kind of effects can I expect from these herbs?
Each blend has been created with a certain intention, so effects can vary. For instance, many of the herbs in our blends are soothing and relaxing, such as skullcap, valerian, and hops. Other herbs can be more stimulating and energizing, like yerba mate, peppermint, and calamus. As each herb has its own personality and its effects can depend on the individual. We encourage everyone to try for themselves!
Why are the blends so soft and fluffy?
What are the health benefits of consuming Bear Blend?
Will Bear Blend get me high?
Is Bear Blend legal?
Our products are made in a USDA Certified Organic facility with 100% legal, USDA Certified Organic herbs.
Some of our products contain CBD, which may not be legal in countries outside of the United States. For this reason, our products containing CBD are only available in the US.
How much does shipping cost to my address?
The shipping cost will depend on the size of your order. You can get an estimate of shipping costs at the shopping cart page.
How long does shipping take for domestic orders?
Typically, we ship orders out by the next business day. We use USPS First Class or Priority Mail, which is usually delivered in 3-5 business days.
Can you cancel my order?
If we have not already shipped the order out, then we can cancel your order and give a full refund.
Do you ship to my country?
We are able to ship to most countries, however there may be certain exceptions we do not yet know of. We carry insurance for all international shipments in the small chance that the shipment is not successful.
We do not sell our products containing CBD to international customers.
More about Bear Blend
---
Bear Blend Website
Bear Blend Facebook
Bear Blend Twitter
Bear Blend Instagram