About AIRGO Cooking
---
Do you deal with some problems with the traditional cooker? Do you want to save time on cooking? Why not choose AIRGO Cooking system? Here, they will provide you New Innovative Multi cooker that helps your everyday cooking to become taster, easier, healthier.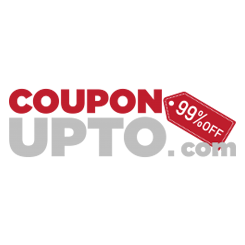 The AIRGO is an easy-to-use kitchen tool that combines 5 different cooking functions into one simple appliance for your convenience. You will be able to make many of your favorite recipes fast and easy with just a few presses of buttons.
AirGO 5 in 1 cooking system can be used as Air Fryer (with or without Air fryer basket) Grill, Crepe/Naan Maker, Mini Oven, Robotic Stir Fryer, and Broil (top or bottom heating). So there are many Airgo Cooking System reviews on the internet about these products.
Things you would love at AIRGO Cooking
---
AIRGO 5 in 1 Cooking System
Make cooking Easier, Healthier, Tastier
Easier: set the time and temperature, then you can walk away

Healthier: less oil, virtually smokeless

Tastier: large cooking pan can heat evenly, locking nutrients, keep the taste inside the food

Make cooking result consistent: precise temperature control and timer make cooking repeatable. Easy to share recipes
Microprocessor controlled programs and smart temperature controls to maintain accurate cooking temperatures.
Efficient heating with four methods: conductive heat, forced circulated air, hot air, and radiant heat (No microwave heating is used).
Innovative technology and design can reduce energy and cooking time by up to 25% - 75%.
Illuminated cooking chamber and see-through glass lid allow easy observing of cooking progress without opening the lid.
PTFE-free ceramic coated non-stick cooking pan helps you with healthy cooking using less oil and it is easy for cleanup.
Unique audible and visual flip notification reminds you to turn over food for better cooking results.
Closed cooking chamber making indoor grilling virtually smokeless.
Multiple built-in safety mechanisms protect the appliance from over-current and over-heating.
Innovative hinge design to keep the lid in upright position when open.
Overheat protection is activated in the unlikely event when if the base or the top temperature reaches the pre-set safe temperatures.
AirGO 5 in 1Cooking system AP360 is innovative
AirGO is a patent-pending product in Canada and the USA
First in the market to combine
Crepe/Naan maker
Oven
Grill
Airfryer
Robotic stir fry
How to get active AIRGO Cooking promo code and have the products at the best price
---
AIRGO Cookings website.
SIT BACK and WAIT FOR DELIVERY
couponupto.com
People are also interested in
---
People Also ask
---
Compare to conventional oven or Air Fryer what are the advantages of the AirGO?
Unlike conventional oven or air fryer which utilizes a single heating method, the AirGO combines multiple healing techniques for fast, efficient, and even heating. It reduces cooking time and energy used, while produces superior cooking results. The top and bottom heating can be independently controlled to meet your unique cooking needs.
What are the dimensions of the AirGO?
The cooking capacity is approximately US 4 qts or 4 L. This is usually large enough to cook for 3-4 people. The cooking pan can actually hold more than 4 qts/4L of food, however, the cooking result may vary. You may experiment with it.
How to extend the cooking program once the program finished?
More about AIRGO Cooking
---