Description – Coupons are a tried and tested method to attract customers and increase sales. Coupons are a handy promotional tool and a great way to reward existing customers. Here are some reasons why you should consider using coupons to promote your business.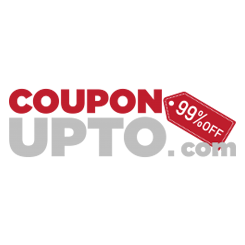 Wondering how to drum up interest in your products or increase your sales? The question of 'how to attract customers to my business' is generally at the forefront of most business owners' minds.
Many companies shy away from the idea of offering coupons or special deals on products for fear of losing money. However, they could be missing a trick!
Marketing research shows that offering coupons is one of the most effective ways to attract customers, increase conversion rates, and ensure customer loyalty over time. Coupon deals can be a major step in your business development as you build up your brand audience. They can also help you stand out from the competition and help customers feel valued and rewarded for their previous purchases.
If you're wondering how to attract customers using coupons, it's important that you think strategically and approach offering deals in the right way. You need to stay on top of your numbers and make sure that your offers are really bringing in value and are not undermining your efforts.
However, when you get the balance right, coupons are an unbeatable way to bring in customers. Here are some smart tips on how to attract new customers and how to keep the old ones coming back.
Why Do Coupons Attract Customers?
Coupons Increase Sales Volume
If you've ever wondered where the value lies in coupons, it is often a question of developing rather than making money on individual products. Coupons are essentially promotional tools. They often involve selling some products at a slightly reduced rate in order to attract potential customers and create a positive association with your brand.
Customers are attracted to deals and are more likely to stop scrolling when they see an online ad for a coupon or deal. This increases the volume of people who see your product and ups the number of those who are likely to click on your links. In turn, this also increases the number of sales, as customers are more likely to make impulse purchases if they see products on offer.
Once customers are aware that your brand offers regular coupons, they are more likely to return. Another common way that businesses make effective use of coupons is to offer bundle deals. Rather than focusing purely on increasing customer numbers, bundles increase the number of products that consumers can purchase for a lower price.
Generally, creating a bundle involves lumping several products together for a lower price than they would be able to buy individually. This can easily be integrated into a coupon scheme if you're wondering how you can attract customers. Psychologically, bundles are a powerful sales tool as they give customers the feeling that they are getting more for their money. This makes people more likely to buy and often means that even dropping the prices on individual products, businesses will still make more than they would otherwise.
To understand the appeal of coupons, you need to understand some basic consumer psychology. People love a deal. Studies show that oxytocin (a feel-good hormone) is released in people's brains when they perceive that they have saved money on a purchase.
Customers across the board are widely receptive to the idea of enjoying a bargain. So, the more you can trigger this response, the more they are likely to spend. Attractive discount options, such as coupons that offer a percentage off a purchase or a reduced price on goods, are highly effective at triggering this feeling.
Increased Sense of Urgency
Another common reason why coupons attract customers is that they can add a sense of urgency to purchase. Many businesses offer coupons that expire after a limited period of time. This has a proven track record of motivating action in potential buyers and increasing sales and conversion rates.
The sense of urgency provided by limited-time offers gives customers an incentive to buy. It also adds a sense of exclusivity and value to products as it makes them seem special and rare. Be careful to plan your timelines carefully when releasing limited-time offers, however, as running them too often can diminish this effect. Try to save them for special dates, products you particularly want to promote or offer them exclusively to loyal customers after certain periods of time.
Make Repeat Customers Feel Valued
One of the reasons that coupons attract more customers is that they make customers feel valued. Coupons are a great choice to use for rewards schemes. You can email them out to repeat customers after they spend a certain amount or on the anniversary of their sign-up. Some companies collect their customers' dates of birth and email them coupons or rewards on their birthdays.
This is an excellent way to make customers feel valued and ensure that they return. It can also help create new business. For example, one of the best restaurant promotion ideas is to offer a coupon to customers just before their birthdays which allows them to bring friends for a reduced price. This jogs the customer's memory and places your restaurant at the forefront of their minds as they make their birthday plans. Any friends they bring will also positively associated your brand with customer rewards and great value and are likely to become repeat customers themselves.
People Are Drawn to Attractive Ads
Coupons are also a great means of advertising because they give you the chance to incorporate visual design into your promotions. If you want to create online deals that appear on social media platforms or newsfeeds, visual coupons give you the means to do this. If you're wondering what colors attract customers to buy, opt for bright colors like red or yellow, as these have been shown to promote a psychological reaction in consumers.
Conclusion
There are tons of techniques you can try if you want to learn how to attract customers in business. Coupon methods can let you incorporate several sales tactics at once and can build brand loyalty among customers. It's a great way to increase customer value without losing out on profits.
Final Call: Do you use coupons to attract customers? What kinds of deals do you offer? Or do you use coupons to shop? What attracts you to a deal? Share your thoughts in the comments!
Author's Bio:
Emily Moore is an English & programming teacher with a passion for space and blogging. She believes that current exploration and work of business development should be focused on preserving our planet's resources. With satellites circling the orbit, it is easier to get relevant data on any environmental changes. This, in turn, should help people quickly address any challenges