Children's Day is around and you must be thinking hard about how to make your kids happy this year?
Well, kids love surprises and they will love the little things you do for them. And Children's Day is the best time to shower your love and affection to them.
Buying gifts can be the ideal way to express your heartfelt emotion. Before investing your money in buying any gifts, it is better to consider their age. You may keep an eye on them to see what they love to do or what they have been asking for you all the time.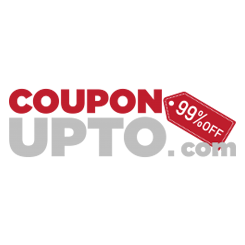 Gift markets generally offer pretty good discounts at this time of the year. However, you must always do some research on the products that might be the best gift for your little one.
Apart from parents, if you are a teacher, then this is the right article for you. We have presented some of the coolest gift items that you can purchase for boys and girls as well.
A game that is ideal for kids aging six and up. Kids love blowing a burst of bubbles filled with white vapor. This motorized Vapo-Balster burst nontoxic vapor, which is safe for kids and everyone. All you need to do is, fill this mechanic blaster with the vapor fluid and bubble liquid. Then it becomes ready to start vaporizing. You have to press the trigger on the Vapo-blaster. Bubbles filled with some special effects vapor are then released from it, which is kind of fun and cool to see. This blaster can fire few bubbles after which you need to reload it. Well if your kids or any family member has asthma, then these might not be suitable for you, as these may cause you to react
This is also known as the OgoDisk game, which is pretty cool. This fun game is not just entertainment for kids, adults also love playing the OgoSport game. You can consider it a very engaging outdoor game. Although if it's rainy outside you can play indoors in a place, which is somewhat kid-proof. The game set contains two mini trampoline-like disks and a koosh ball. Kids having difficulty grasping can use the handle attached to the disk. The ball bounces from one disk to another. It can be taken as physical and mental therapy. Their hand-eye coordination gets improved by this game. If your kids play this game regularly, you can see how much their attention has improved. It also improves regulation and modulation skills.
If your kids don't have Squishables or Squishmallows, then they probably need one. What is squishable? Squishable or Squishmallow are cute, huggable, a giant ball of love. These are soft and cuddly pillow-like soft toys. This Pandemic has made its popularity rise like anything. Kids, teenagers, and adults, everybody loves Squishables. Each Squishables can be up to 15 inches tall. They can be squished down to a bit smaller in size and they can be a bit bigger when stretched. You can machine wash them when it gets dirty. Kids love to use them as a pillow. Or kids may love to play with it by throwing it at each other. Squishables are made of 100 percent polyester fiber, which is ideally safe for your children from the age of three and up.
These are something that you can hardly go wrong with. We have all played with normal block games but these modern magnetic ones are more fun to play. These magnetic blocks or tiles are pretty educational and entertaining as well. This game set is safe and durable as it is made of non-toxic and safe magnet material. The blocks have a smooth edge and round design, that won't do any scratch to your kids. This magnetic block set contains blocks of different shapes. Your kids will probably spend hours playing this cool magnetic game. It will enhance your kid's shape and color recognition capability. It is used at daycare, preschools, and kindergarten too.
This Tin can robot kit introduces your kids to robots and mechanics. If your kid is a science enthusiast, then this is ideal for them. The kit comes with all the pieces needed to build a little robot. This simple kit is easy to build for younger kids, as it comes with easy-to-follow instructions. They find it easy to understand how it works. Ideally, this kit set is safe for eight years and above. Just by putting all the pieces together, kids can transform it into a walking, blog-eyed quirky robot that can also move. You can see the delight in their face when they successfully create one all by themselves. It gives them that feeling of accomplishment, which we all love to have.