Children's Day is approaching. You are probably tired of giving the same old things to your kids. Are you looking for memorable and meaningful gift ideas for the upcoming children's Day? Then you are on the right page. You may be a teacher or a parent looking for some extra tips to buy the best-suited gift for your little one. Make your little one's day memorable with our top children's day gift ideas given down below.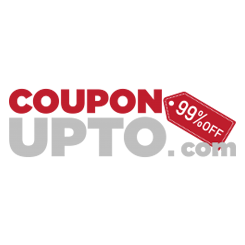 If you think of this as a gender-specific game to play, you will be surprised to know why you are wrong. Well, the toy kitchen emits a welcoming vibe for both boys and girls. By gifting this, you let your kid explore themselves and develop interest at a very young age. If you have a toddler who loves to sort and stack, Toy kitchen is the best fit. You can distract your little one from opening your drawers and kitchen cabinets. To feed their curiosity, toy kitchens are designed with cabinets, a drawer, oven, microwave, small vegetables, and utensils. It is pure heaven for them. It boosts the fine motor skills of your kid.
Stationery sets are similar to a treasure box filled with goodies. From toddlers to teenagers, kids always find the stationery set very interesting. One thing best about gifting a stationery set is that you will not go wrong. Along with that, these are pretty cheap to buy. Stickers are a must to add to your goodie bag. There are many stores online or near you. The next popular item you must include is Washi Tape. Today's kids are going crazy after this. Attractive designs and colors are what make it so popular. Coloring Books can never get too old to include. Dingbats Notebooks are one of the bullet journal notebooks you can buy. Smooth pages, amazing design, and bleed proofing are some of its features.
Not only kids, but even adults also love play-dough. And the benefits of paly-dough are numerous. When you are allowing your kids to mold play dough into various shapes, you are developing strength in their tiny hands. Creating objects from it develops your kids' imaginative power. Play-dough also develops hand-eye coordination. Using a variety of tools that come with the dough will force them to grow mentally. It is one of the best engaging games in today's technology-driven world. When you let your kid play with play-dough with other kids, you are indirectly helping them to improve their social skills.
If your kid loves nature or loves seeing birds, then binocular is the best for your young explorer. You can easily find some that are small and lightweight. Instead of letting them using technology at a very young age, you can teach them to gaze at stars while telling some stories. Kids' binoculars generally have soft rubber around the eyepiece to give comfort to their face and eyes. Also, companies made them water and fog proof to give your kid happiness anytime.
Are you looking for an alternative solution for your online gamer kid? Gifting them scooters will be one of their best memories in life. Learning to ride a scooter is fun for both children and parents. Through scooters, kids learn to spend quality time. Riding scooters make kids learn how to be responsible about hurting themselves and others as well. The scooter will be a great way to keep your kid more active instead of spending time sitting in front of the screen. Scooting increases their heights and maintains body weight. Obesity will never be their companion as it strengthens your child's metabolism.
This is one of the best modern kids' playroom ideas you could ever think of. Your kids will spend hours creating their fantasy environment. Let them get down and play on the floor. These carpets are designed with varying textures. You can find several styles and buy according to your child's interest. You also theme toys based on the style of carpet you choose.
Bath bombs are not just a means to play. Bath Bombs made with natural ingredients, create an aesthetic atmosphere for your kids. Bath balls are balls of wonder that can turn a boring bath into a joyful one. The moment you drop a bath bomb into the tub, it releases wonderful colors and scents. Some bath bombs possess healing properties because they contain citric acid and bicarbonate which give a fizzing sensation.
Board Games never get old. Board games can bring your whole family together. This family time is very much needed for your kids' mental and emotional development. It benefits their little brain and boosts their language skills very quickly. Are you worried about your kid's low concentration issue? Then board games are the best way to sharpen their focus. Along with that, teach them the true value of teamwork.