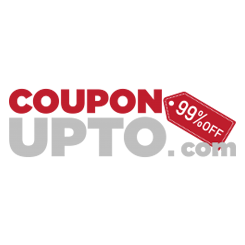 Looking best blogging site for free with different variety of resources? Here are some best sites to choose from.
If you want to practice writing, starting with your blog and creating your brand, follow the complete article grab the best opportunity. There is plenty of choices to choose from, depends on the services provided.
How to select your blogging site:
Cost: at your initials, go for free blogging website and then further move to purchase the tools you require to gather more audience and suit your budgets.
Blogger friendly: Since you are starting as a beginner, it should be friendly and help you to gather more and more audience, provide the best blogging solution, and easy to manage coding part to manage your blog. Since you may not be a coder or developer and unaware of the coding practice, it should provide you pre-managed tool.
Proper Monetization: Some blogger start their blogs to earn money and start their monetization; your choice must fulfil your basic need for blogging. There must be the proper way to monetize your blog.
Post maintenance: a blogging site must take care of the feature and services provided by them. Are you able to utilize them perfectly, or you are struggling to maintain your blog.
So, now you can find the site you can opt from:
WordPress:
WordPress is the most famous tool and blogging site, with self-hosted facilities. They provide complete access to your website blog you can provide and make changes with ease of a touch. You can set up your earnings because they provide you with the best in all service compared to another blogging website. You can design your widget and palate accordingly.
Feature of WordPress:
Free of cost.
Provides you with the custom domain.
You are eligible to access approx 35K+ plugins.
Provides you with a user-friendly environment.
You can get promotional and SEO services with WordPress.
There is more than a 3K+ theme you can choose from.
You can easily integrate your social media account.
Most important, you can customize your widget according to your business demand.
Blogger.com:
This is also known as BlogSpot; this was found to be the most popular among all the blogging sites. They provide easy-to-use services, this is own and managed by Google, people generally use this for fun and to complete their passion, other than that you can earn a good amount of money if you are aware of digital marketing and SEO generation, online advertising, and many more marketing terminologies. Have you heard about the services Google AdSense? This is going to help you to start your monetization?
Feature of Blogger
Free of cost.
You can get your custom domain.
More SEO plugin and social media integration with widgets customization.
Easy to maintain backend services and change your required themes and setting.
You can get 500+ themes and designs to choose from for your business.
You can get some google plugin, but it is limited to a certain range.
Cons of Blogger:
There is no option for Spam Blocker.
Limited amount of plugin to choose from.
Limited amount of support provided.
There are a few customization limitations that you cannot change.
Joomla:
A self-hosting platform with open-sources tools. Joomla was launched in 2005, and its popularity hits different it was supported by around 80+ million people and was found to be the second-largest using platform after WordPress. With high versatile nature to more amount of properties, it attracts the people and blogger so much.
Feature of Joomla:
Free of cost.
Provide high versatility to your blog.
Limited amount of resources like plugins, themes, promotion tools, SEO tools, and internal functionality.
It provides you with a powerful and flexible platform to create and maintain your blog.
More no if extension.
Cons of Joomla:
You require more technical support, but there is limited support provided.
The problem arises in maintaining the security and backups of the blogging data.
Few domains and hosting services are provided.
Weebly:
This is the best option for those with no technical knowledge. It also contains eCommerce facilities if you like to work on it. Weebly work in the modular approach to creating an interface after picking up your required templates.
Feature of Weebly:
Free of cost and you can also its premium services.
Provides you custom domain.
You can customize your widgets and themes.
Provide plenty of SEO plugins.
Found to strongly suit eCommerce website.
Ease to work in Back-End.
Cons of Weebly:
Fewer themes and templates for your option.
Limited amount of plugins.
No spam blocker tool was provided.
No social media integration is provided.
Conclusion:
Once you start blogging and experience the monetization and management tool and how it works, it becomes a cup of tea to get your earnings and popularity. Just go and choose one the best blogging platform the suit your business requirement, in this article we try to cover few free of cost blogging website if you want more tools, plugins, themes, and services you can opt some premium services out there.