Listening to music is a basic need and also a hobby of many people. It helps us to relieve stress after hard working days, feel more comfortable and relaxed. Here are The 5 Most Popular Music Apps that you can download on your smartphone to enjoy the beat. We also offer many coupons and deals for these apps to give you the best price. Let's check it out!
1. Spotify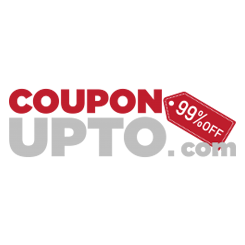 Spotify is currently the most audio streaming subscription service. As of June 30, 2020, this music app topped with about 299 million monthly active users. Arguably the best place to discover new music, it boasts a great Spotify discovery engine where you'll find new tracks to listen to. Definitely there is no music app better than Spotify at this time.
Whatever your taste for music, Spotify makes you happy. And if you choose the Spotify Premium plan which costs $9.99 per month, you can download any song, album, or playlist offline. Therefore, you will experience not only a music app without wifi or data but a music app without ads by beginning Spotify Premium membership. Besides, Spotify also offers Spotify Student at a lower price and Spotify for Artists to help them building their artist profiles.
If you are interested in this digital music service, here are many Spotify Coupon Codes & Promotions that will save your money a lot.
2. Apple Music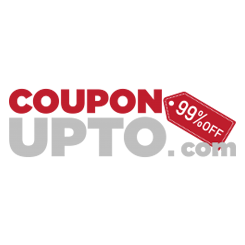 As a music app for iPhone and Android devices, Apple Music is a great and familiar choice. With many useful features, eye-catching interfaces, or the equalizer system to help users easily choose the right preset for all music streams, actively customize the sound level, or adjust surround sound, bass according to taste,…. Apple Music will certainly bring an enjoyable and satisfying experience for users.
Currently, Apple Music ranks second in the world with approximately 72 million subscribers. With similar catalogs and the same monthly subscription fee, Apple Music has a key advantage over Spotify in that you can combine the songs you already own with the Apple Music streaming catalog. Moreover, Apple offers an Apple Music Family plan at $14.99 per month, which is another outstanding feature of Apple Music over Spotify. If you prefer Apple Music, don't hesitate to use Apple Music coupons and vouchers from us to get the lowest price.
3. Amazon Music Unlimited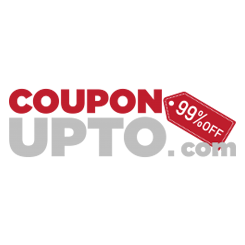 Amazon Music Unlimited is a premium Amazon music app that features 60 million songs and thousands of expert-programmed playlists and stations. With Amazon Music Unlimited, you can listen to any song, anytime, anywhere, on all your devices – smartphone, tablet, PC/Mac, Amazon Fire TV, and Alexa-enabled devices like Amazon Echo. As being a music app without ads, you'll never hear or see an ad, and of course, you can download songs or playlists for offline listening.
This music subscription service is developed with the aim of competing with Spotify, Apple Music... As at Jan 22, 2020, Amazon says its music service has now surpassed 55 million Amazon Music subscribers. Spotify may be the world's most popular streaming music service, but that doesn't mean you shouldn't consider Amazon Music Unlimited. If you are an Amazon Prime member, you can join Amazon Music Unlimited for $7.99/month. Meanwhile, Spotify Premium costs $9.99/month. In addition to supporting tools, useful features also help Amazon Music be able to meet the needs, as well as friendly with all users.
If you are interested in this Amazon music app, make use of Amazon Music coupons and deals from us to get a better price.
4.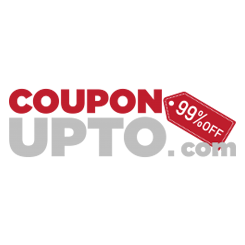 Google Play Music is no stranger to millions of music lovers around the world. Google Play Music provides more than 40 million songs to purchase, download and streaming. Their music collection covers a wide range from Kendrick Lamar and Hilltop Hoods to Fleetwood Mac and the Wiggles. The service holds licensing deals with major music labels like Universal Music Group, Warner Music Group, Sony Music Entertainment and EMI.
With this free music app, you can import up to 50,000 tracks from your own music library. It is an ideal choice for listeners looking for a music storage service. For $9.99 paid subscription per month, your Google Play Music app is 100% ad-free and you will receive a free subscription to YouTube Music. Google also offers Google Play Music Family plan for $14.99 a month, your whole family can get in on the music-streaming life. Because of its friendly interface, Google Play Music also is a great music app for kids.
Google recently has announced that the app will be shut down and replaced by the YouTube Music app, which has been available for a few years. If you're a Google Play Music user, it's easy to move your files, playlists, and other data to the new service, and maintain your paid subscription if you have one.
5. Pandora Music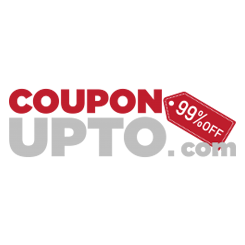 Pandora Music is known as a popular music player for iOS devices with 61 million active users in the first quarter of 2020.
With the same paid subscription as other audio streaming subscription services, the biggest advantage of Pandora Music is the ability to personalize, be through preferences, or regular music playlists of each person. Pandora Music is able to create a good, attractive playlist according to the user's wishes becomes simpler but more effective than ever. That makes a big contribution to satisfaction, as well as the ability to respond well to the needs of each user.
First and foremost, its main feature stations, which function like radio stations but are customizable to your liking. Pandora stations have more functionality than other rivals' radio. It algorithmically creates stations for every artist, song, and genre. Once a station is made, you can customize it by renaming it and adding other artists and songs to base the algorithm. Each Pandora station can be adjusted to different modes. If you are fond of Pandora Music, we suggest you should use Pandora coupons and deals to pay for the Pandora Premium subscription.
Thanks to the advancement of new technology, mobile app development companies are trying the best to bring customers a great experience with music. Now listening to music on mobile devices has become much easier. Users only need to find out and choose the best and most appreciated music applications to enjoy. Hope this article may help you in choosing the music app that suits you perfectly and saves your money with our coupon and vouchers.