Starting a small business is not as easy as many people might believe. It takes substantial amounts of time and typically a lot more money than people imagine. New business owners may well resort to taking out a loan to kickstart their new enterprise. Options generally available are small business loans or personal loans.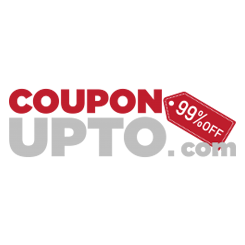 Personal Loans
A personal loan may be used for anything you choose, but typically you will be required to give your reasons for wanting the loan when you apply. One common use is to pay off multiple credit card debts by consolidating them into a single Personal Loan, at a lower interest rate. In most circumstances the interest rate that you pay on your personal loan will be related to your credit score, the better your score, the lower your interest rate. Some may need to opt for bad credit loans, in which case you should make sure to compare loans for bad credit.
Personal Loans usually have a set repayment schedule which could be from just a few months to several years. You may also find with some lenders that there is a fee payable if you repay the loan early. It is a good idea to look for companies that do not charge this fee,
Small Business Loans
A Small Business loan is a kind of business finance that is specifically designed to enable small businesses to fund their day-to-day operations. Typically, the loan is secured against an asset, but unsecured loans are also available.
These loans help small businesses maintain a healthy cash flow. They have a set repayment period with scheduled monthly repayments.
UNSECURED SMALL BUSINESS LOANS
These loans allow small business owners to borrow funds without the need to use business assets for security. This type of loan will have higher interest rates and ultimately will probably require a directors guarantee. This guarantee means that the owner of the business will become personally liable if the business fails to meet repayments.
SECURED BUSINESS LOAN
These loans require the borrower (the company) to provide security (property and other assets) which may be taken if they default on repayments. These loans are most suitable for businesses that have valuable assets to offer as collateral.
As part of the loan procedure, the financial institution is given a "Charge" over the assets. The value of the loan must be smaller than the value of the assets on which there is a charge.
See also: Things You Need to Know Before Starting an Online Business
Is a Loan Right for Your business?
It really depends on the type of business you are operating, how established you are, and the reason for the loan.
For example, seasonal businesses taking a loan that requires regular payments throughout the year may struggle in the off-season. A loan that seems quite manageable in peak season may be crippling during the off-season.
In some situations, it is better to try and find other sources for a cash injection, such as friends and family or small nosiness grants.
During the Covid crisis 80% of small businesses have required financial assistance – That is 4.9 million of the UK's 6 million SME's.
According to a survey by Liberis, since the Covid Crisis, small business owners asking for help from "Friends and Family" has risen from 40% to 46%. Out of this, some 35% specifically ask "Mum and Dad" for financial assistance.
During the crisis, 37% of small business owners have taken a second job to keep their business afloat.
Most shocking of all is that 6% of small business owners surveyed said that they were saving money on food, and occasionally skipping meals to try and keep their businesses afloat.
Cash flow is the biggest challenge for small businesses in the UK, and over 44% are predicting that there are further problems ahead, so if your company is short of cash and considering a loan then you are by no means alone.
However, small business owners need to consider all financing options, not automatically look for cash loans from Banks and other financial institutions.
Read more: 7 Steps to Start An Online Business
Final Thoughts
When should you borrow money? If your business is being held back by a lack of funds to fund expansion then it makes sense to take out a loan. However, if you are simply borrowing money to stem a haemorrhage of money from your business, unless you simultaneously fix the cause of the cash flow problem it may be time to consider calling it a day and stopping further losses.