It's the little things that make our house a "home." We make memories in our home, and somehow, all the little parts of the house become a part of those memories. A nicely decorated home is a beautiful home.
Sometimes it might be perplexing to choose the perfect décor for our houses. To decorate the house within a limited budget gets frustrating.
Well, worry no more! Here's a list of the best way to decorate your house on a budget.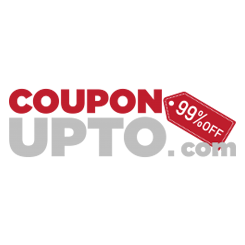 1. Pop on color:
One of the best ways to decorate your house on a small budget is to paint your house's interiors. Good color of paint can instantly lift the mood and create a good vibe around the house. It updates the space you live in. Adding pastel shades to the walls can add an aesthetic touch to the house. The interiors look beautiful with the newly polished walls. Sometimes a mixture of colors can be applied, and also, the trims can be repainted to create a big impact.
2. Decors from local art programs:
Supporting the up-and-coming talents can help others as well as yourself. Local artists have a lot of potentials, and many of them have created beautiful art pieces. These art pieces would be ideal for decorating a house under a budget. When we cannot afford to buy M.F Hussain paintings, elegant and original art can be purchased from any available local college art programs. A hefty amount of money can be saved by using local art. Another way to buy art under budget is by printing your favorite image from travels and frame it. Or even hang some scarves or pieces of fabric.
3. Splurge on the furniture that you use the most: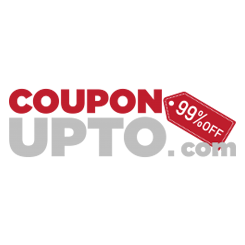 Having a good sofa is what makes the living room attractive. Possessing a sofa that would last long necessary would mean buying an expensive sofa. If you opt to purchase an expensive sofa, you can cut down on the purchasing of chairs, accent tables, etc. Buying inexpensive secondary furniture cuts down on the cost, and the house's interior would still look attractive. The wise choice of furniture helps maintain the budget, like choosing grasscloth or sisal rugs over wool. They can work with any décor and costs about one-third of wool. Besides, take advantage of using coupon codes and deals to buy furniture for your home. This can also be a way to decorate the house on a budget.
4. Relocate the décor of your home:
People usually get bored with the way their house looks and think of renovating it. But what if you can relocate the existing décor to turn your house into a newly furnished apartment? Move things around and relocate them into another room. Exchange the covers, shift the furniture around, and then wait for the results. You will realize how versatile your furniture is!
5. Shop at flea markets:
Various antique and artistic pieces for home décor are found at the flea markets. They are unique and are available at great deals. Most of the materials are usually in great shape. If you are not happy with certain decors' color, you can always repaint them, like putting an extra coating of paint on doors, doorknobs, lampshades, etc. Apart from that, the décor would be inexpensive and available in all sizes and shapes.
6. Change out accents: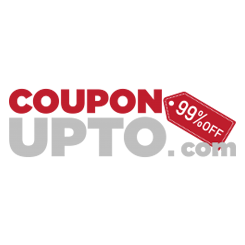 For an effective makeover, start with changing small things that are usually noticeable. Dressing up the seat settings could make a worthy change. Putting throw pillows on the couch would make it more interesting. It updates the space instantly and wouldn't cost much. This would be the best way to decorate your house on a budget. The material can vary according to the seasons as well. Use linen during summers and wool during winters.
7. Create a cozy atmosphere:
Adding candles could be the best way to create a cozy and happy atmosphere around the house. The soft and dim lights can change the entire look and bring out the best version of your room. Candles do not cost much, and hence, you can save a lot of money and get good lighting for your house that fits into your budget. The famous interior designer Vance Burke firmly believes that adding green and live plants along with bowls of fruit brings a natural vibe into the house. The make the house bright as green color is naturally soothing to eyes. They set the mood, add scent, and convey a sense of season. Decorating a house on a budget becomes easy.
8. Re-organize:
The best way to decorate the house on a budget can be by re-organizing. If you do not want to spend a cent on decorating your house, you can start by getting rid of the clutter present in your room or apartment. More space is relieved, and the room looks more open and airy. You can also style your bookshelf by arranging them in an orderly fashion. Put in some art and flowers to make the room lively.
9. Add molding to the walls: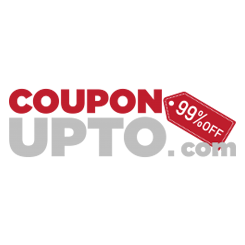 Walls usually seem boring after a long time. There is a way in which you can transform your wall into a stylish one. It might not be gaudy, but it can be Victorian-style moldings – simple and elegant. Not too complex. This decoration fits within the budget.
10. Create DIY built-in structures:
You can create many accessories in your house with the help of DIY techniques. Kitchen cabinets, bookshelves, etc., can be custom made according to your preference. For example, a bookshelf that covers an entire wall will look visually appealing.
Conclusion:
With these tricks, you can decorate your house with the utmost ease. It gives you a chance to hop on the trend of artistic house decors and also help you renovate your house frequently.
What are you waiting for?
Go and decorate your lovely houses within your budget right now!