Suppose your friend or loved one has an upcoming birthday or another special occasion. In that case, you might be thinking about potential gifts for them. It can be hard to celebrate if you live far from them, especially if you currently live in an area with travel restrictions. Still, while you may not be able to see them in person, there is no reason you can't make the day special for them. It just takes a bit of innovation and creativity to find the perfect present for your loved one.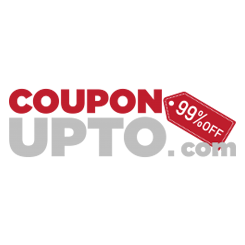 Subscription Boxes
A favorite among many recipients is subscription boxes. These are gifts that keep on giving since your loved one will receive a package each month the subscription is active. You can get beautiful flowers, with both weekly and monthly subscriptions available. The right provider also offers free delivery. While the plans can auto-renew, you can cancel them at any time. Flowers are perfect anyone, and even men may also appreciate having beautiful bouquets show up on their doorsteps. Other subscriptions offer personalized gift boxes. With some, you enter their interests and hobbies, and your friend receives a small package. Others allow you to create a custom box with unique pictures, and you can select things to place inside, like spices, candy, lip balm, tea, and other goodies.
Presents to Make Life Easier
For that busy friend who always seems to be on the go, a meal or grocery subscription might be perfect. It can eliminate the need to do so much shopping or plan an entire meal, so the recipient does not need to leave home as much. Grocery subscriptions allow your loved ones to order their food without needing to stop at a physical store. Others provide either meals or the ingredients for them. Just make sure you're aware of any allergies so you can pick the right service for your friend.
If your friend or family member has trouble relaxing, consider gifting a massage device. It might be useful for those with health problems or who want to treat themselves. Many devices can be used for several parts of the body. Spa gifts are also ideal. For instance, consider sending a basket of spa-themed items, such as bubble bath, body lotion, and lavender-scented products. You could also send a gift card for a spa in their area.
Gifts That Show You're Thinking About Them
A postcard is a traditional way of showing a long-distance friend or family member that they're in your thoughts. Some services will print your unique photos as postcards. Others let you choose from existing designs and will send your message and card straight to the recipient. Still, you do not need to pay for a particular service to give a card to your loved one. Try making your own for a special touch or look for one unique to your area.
Consider your friend's interests and consider sending a gift card to their favorite store. They can purchase their favorite item from that shop, or they can put it toward something larger. Gift cards to big-name retailers are standard but look for smaller businesses in your friend's area. Find out which ones your loved one enjoys and choose a card for that place. Plus, it doesn't hurt to support local business, especially during today's landscape. Consider your friend's interests. For instance, if they enjoy photography, consider giving them a camera backpack. Some come with fun equipment in them, such as tripods, DSLR cameras, drones, or lenses. Others offer laptop sleeves to allow your loved one to view or edit photos on the go with their computers.
If you want to show your loved ones they are in your thoughts, consider using a long-distance touch lamp. Each of you will connect your lamp to the internet and allow them to sync. Then when one of you taps on the device, the other one will also light up. You can choose two so you can stay in touch with a close friend, or you might get a set so the entire family can stay connected. They are a colorful and fun way of letting your friends know in real-time that they are on your mind. You can also find bracelets with similar technology for your loved ones.
Sentimental Gifts
You do not need to spend a lot of money to give a meaningful gift. Look for sentimental items to show your loved ones you are thinking of them. For instance, you might have a photo mug printed with images of the two of you. Or you could make a small scrapbook with amazing pictures. Some companies offer a range of personalized items, including wall hangings, pillows, and blankets. You could customize it to your friend's interests or personality. For example, if they are always cold, you could send them a special blanket to stay warm.