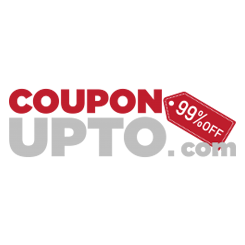 Have been best friends for years and still don't know what could be the best gift for your best friend? Well, the answer might be yes, you have many ideas, but you are confused at "what should you go for?", "What if he/she dislikes my gift?".
Top 5 Gift ideas for your best friend
1. Airpods
It is something we all need in our day to day life. If your best friend already has AirPods, then give them a new pair of high quality. (Jabra Elite Active 75t, Apple AirPods pro, Beats power beats pro). Airpods have become a cool symbol for teenagers, so no person will dislike it, making it the best option.
Why AirPods?
There are many reasons, but some of the best can be it has "24 hours total battery life with charging case", "as it is wireless, it is easy to carry anywhere and connects instantly with any iPhone, iPad, or mac.
2. Face set
What if you have a girl bestie, and she is a big makeup lover? There is no better option than giving her a face set of all makeup products from a brand, which can be HUDA beauty, L'oreal Paris, Lakme, MAC, etc. But if you cannot afford this all, then a well-arranged "skincare set" will be a great one. It can be brought from mama Earth or Nykaa (which should include moisturizer, toner, face masks, micellar water)
But wait, what if you have a guy best friend? Don't worry; you can give him Google's, shoes, trousers all from one brand which can be ADIDAS or any other.
3. Gift box
If you have many things in your mind, then a gift box can be a great solution. Arrange different things in 4 different gift boxes (candles, chocolates, a portrait frame, cup, books).
If your best friend is one of those book worms, you must give 4 different books from four different categories or straightly go for novels.
4. DIY gifts
If you are a student and your budget is very low, which can't afford any of these, you should go for a DIY. You can make a DIY Scrapbook by adding pictures of you and decorating it with colorful ideas. For scrapbooks, you just need color papers, glue, scissors, pictures, watercolors.
But if your bestie is not that bookworm, then go for something else like a DIY hairband, wall hanging, DIY bedroom decor, DIY explosion box, photo cube, DIY photo mug (if your BFF is a coffee addicted or tea lover), etc.
5. Beer system for home
If your squad has party animals, nothing can be more worth than this to pour a draught pint at home. There is no doubt that home drinking is a booming business. You can go for a pygmy 30 pro or pygmy 25, a unique system without a compressor mainly used for small events or parties.
Benefits of buying beer system for a friend
No mess
Parties are organized to socialize and enjoy at the same moment. If you are the host, it is, of course, your responsibility to clean up space after the party. Buying beer bottles is easy to store, but one mistake can cost you time heavily.
Low cost
The more bottles you want, the more money you'll spend. But you can reduce your expenses by buying this at your home. As long as you have this, you won't need to buy different bottles or cans of beers.
Choose wisely
Having a beer system can be the best decision but choosing the best one might be stressful. Before you buy, consider the shape, size, brand, used, etc. The more wisely you choose it, the easier it will be for you to lower your expenses.
Here at ALBRYG you can find a huge collection of gifts.
Conclusion: so if you are going to buy gifts for your best friend, make sure that you know about his/her taste. Always choose only the quality product as a birthday gift.