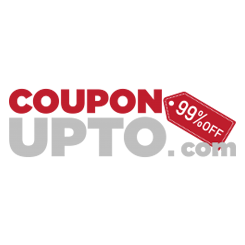 The environment we live in has changed a lot since the time life arrived on this planet. Our environment then used to be crystal clear and clean, but things have changed a lot since then due to evolution and innovation. Now the ozone layer is becoming thinner every day, and going outside without sunscreen has the potential danger of skin cancer. Skincare then used to be washing your face with water or maybe soap after a few years, now the damages faced has increased so much that we've to choose and go through a wide range of skincare products for our skin to shine.
Affordability, along with ingredients and formulation of skincare products, is a source of concern for anyone. Chemical products need to be analyzed properly before buying as some products may prove harmful to a few while others may have some sort of allergies to certain ingredients. When it comes to things like these, trying out organic skincare brands is the way to go. The side effects are comparatively less, they're good for you, and the prices are more affordable. Even the brands try to help communities with their products' sales, which depict their care for our society.
Need For Skin Care Routine
Before going ahead with the products, one should have good skincare routine steps in order so that you'll know what exactly you need. Not everyone needs serums, heavy moisturizers, etc., as their skin might be oily enough while others might require specific items for their problems. So make sure your skincare routine steps are for your needs.
Best Brands Which Offer You Affordable Skincare Items
W3ll People is one of a kind when it comes to organic skincare. It is largely known for its attributes, i.e. it's made in small batches, and the price range for this brand is $9.99–$57.99. All the items are certified and natural. This brand showcases the power of plant-based ingredients and focuses on sustainability.
Meow Meow Tweet depicts how important it is to give back to society. Not only the ingredients used are all-natural but also they work very efficiently. The price range of its products lies $10–$25. You'll find everything here, from clean deodorant to vegan lip balm. The company also donates to organizations like ACLU, One Tree Planted, the Navajo Water Project, etc.
Just like its brand name suggests, Cocokind focuses on kindness as a trait and hence is cruelty-free, gluten-free, has recyclable packaging, and also gives back to society. It is budgeting-friendly, has natural ingredients like blue-green algae extract, watermelon seed oil, and turmeric root powder, and has an amazing line of products to choose from. The price range of this is $3–$30.
The ethics of this brand stands out as its cruelty-free, vegan, & gluten-free. The price range of this organic skincare brand is $18–$68. It has products for everyone, in every range, and for every skincare, need to be crafted with natural ingredients.
Burt's Bees is unique in its proposition as it gives back to support honeybee health & biodiversity. Unlike other skincare brands, its products on average use 99% natural ingredients. The price of its products lies $2–$26. This brand is dedicated to only using thoughtfully sourced natural ingredients and never tests on animals.
This organic skincare brand's ethics stand out as it is vegan, cruelty-free, and has recyclable packaging. This brand provides you with a skin Decoder quiz and Skin Hotline so you can send questions via text for your skincare problems, queries, etc. The price range is $7.99–$21.99, and it provides 100 per cent vegan toners, peels, eye gels, exfoliators, and more.
This brand is plastic free which is a need now since the world is hampered so much already. It encourages us to #giveupthebottle due to its beliefs. It has a sustainability mindset; the brand is also palm oil-free, vegan, and cruelty-free. The price range is between $4–$30.
This brand is well-known around the world as its products are not only natural but also are made with fair trade shea butter. The pricing range is $3.39–$18.49. This brand essentially carries the ever-effective shea butter, African Black Soap, and formulated hair and skin products for all types and hence is popular around the world.
Apart from the brands mentioned above, others are organic, natural, and affordable. The ideologies of these brands and how they are helping society and the environment tell us that people care about the place we live in. It is easier to neglect these issues, but realizing the situation and taking actions to solve these issues sets all the brands apart, focusing on profit-making.