Makeup and skincare products are essentials items for most women today. Beauty products help women keep the beauty over time and have a confident look. However, shopping for high-quality makeup and skincare products is expensive. Spending on cosmetics without breaking the bank is always a big concern of many women.
So how to save money on makeup and skincare products?
In fact, there are many ways to save money on makeup, skincare, and hair care at this time of year. You just need a little strategy for this area.
Here are 9 smart tips to save money on makeup and skincare products. Follow these tips and you'll save a lot of money on beauty products.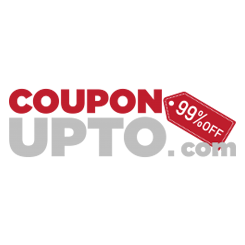 1. Hunt for Coupon Codes
Using coupon codes is the best smart tip to save money on makeup and skincare products. Nowadays, eCommerce is booming and you easily buy beauty products at any online store. Online stores often offer coupon codes, discounts, and promo codes on various products. Especially, on big sale events like Black Friday, customers can save up to 80% off select products.
To grab the best coupons, visit coupon sites like Couponupto.com. You will get the best beauty coupons and save more.
2. Ask for Sample Products
In all cosmetic stores, there are always samples available in small bags to be distributed to interested customers. Although the capacity is quite small, only about 5-7ml a pack, but if you are in the "running out of money" stage, you can visit genuine showrooms and ask for 2-3 packages to use temporarily. For things like lotions and cleansers, samples can be used 2-3 times.
Besides, when using samples, you'll know whether your skin is fit with this product or not. If this product is perfect for your skin, it's time to consider buying a full-size product.
3. Don't Pay Attention Too much To Luxury Brands
Unless your skin is extremely sensitive, you should not spend a lot of money on expensive, high-end cosmetic brands. Choose to buy popular brands but the quality is not inferior to expensive ones.
Most high-end brands also have cheaper brands. Besides, even though it is an expensive brand, the cosmetic manufacturing process is not much different from that of a popular brand. You can get pretty good quality products right at discount stores or in supermarkets.
4. Online Shopping
Online shopping is always the perfect saving solution when buying makeup and skincare products. The price at online stores is cheaper than offline ones. Especially with the same product, you can find it cheaper or buy in large size to save.
However, remember to buy from a reputable shop, because you are likely to buy fake or poor-quality products on the internet.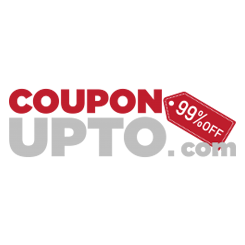 5. DIY handmade cosmetics
Making DIY handmade cosmetics is the most effective way to save money on cosmetics. With natural and cheap ingredients such as oats, honey, fruits, rice bran, vegetables, olive oil, etc., you can completely make your own hundreds of face masks, moisturizers, cleansers with all the uses no less expensive cosmetics.
Handmade natural skincare products are not only safe and benign but also help improve the skin from deep inside, bringing bright, smooth, and rosy skin for women.
6. Simplify your skincare routine
You should simplify your daily skincare routine, do not use many cosmetics.
Look at yourself in the mirror and look at the cosmetics you have. Do you think it's necessary to use so many products? If your skin is too sensitive, simplify your skincare steps with only 2 or 3 important products, then you not only save maximum time but also money.
7. Buy mini
Instead of buying a lipstick costing hundreds of dollars, you can choose a cheaper option that is to buy a mini. Many high-end lipsticks come in miniature versions for as little as half to one-third. If she does not use lipstick too much, this is an extremely economical plan. Similar to skincare cosmetics, mini goods will also help you keep from being "out of pocket".
8. Shop on sale events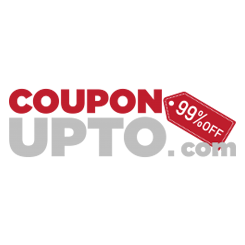 To save money on buying makeup and skincare products, you need to know when you should order. The best time for shopping is sale events and holiday sales such as Mother's Day, Father's Day, Black Friday, ... On these special occasions, thousands of stores offer a wide range of coupons, discounts, deals, promo codes. You can easily grab them and use them at the checkout box to make the most of saving.
9. Buy Beauty Box
A beauty box is a new form of luxury cosmetic shopping that is causing a fever recently. Stores that supply beauty boxes will import cosmetics in large quantities and divide the products into boxes with separate themes. By buying a box of this product, you will save 20-30% off the original price. The fact that boxes with items of the same use also makes it much easier for customers to choose and shop.
In conclusion, the above are the 9 smart tips to save money when buying makeup and skincare products. Hopefully, with our tips, women can refer and save a lot of money.