One of the biggest reasons why people might be scared of starting their own business is that they don't have enough funds to invest. Not only do the base investment and the location (if you choose to have a physical business) need to be considered, but there are many other costs involved with starting a business as well, including online expenses and marketing. Yes, you will need to spend quite a bit of money, but there are plenty of ways to save money in some areas without skimping on quality. Here are some of our favorite tips for saving money on startup marketing and branding.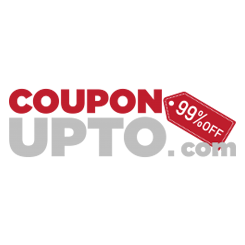 Use a logo maker instead of a graphic designer
If you have a business, you likely have been told to hire a graphic designer. This is, of course, sound advice; you want to make sure that everything is of the best quality. And having a great-looking website and logo is sure to make your site more attractive to customers. However, it is possible to cut some costs here, too. For example, you can use a logo maker online to develop the company's logo instead of hiring a graphic designer. This will certainly save you some money without having to sacrifice your site's design.
Reach out to influencers
Social media influencers have forever changed the way that brands market to their audience. In fact, there are many brands that went viral because a popular influencer promoted their products. That can be you, too! Influencers love to work with brands and promote brands to their audiences. Be sure to reach out to influencers whose audiences would be more likely to be interested in your product. For example, if you offer chatbot services, it might not be logical to reach out to a skincare guru on TikTok.
Ask your friends and customers
What's wrong with some organic marketing? Organic marketing continues to remain one of the best ways to grow your business. Don't be afraid to ask your friends and family to share your business on their social media platforms (and don't be shy about doing that yourself! You deserve to be proud of your success!). You can also ask your customers to share your company on their social media or to share reviews of your products and services as they see fit. Word-of-mouth remains one of the best ways to market, and best of all, it's generally completely free!
See where you can use free tools
Chances are, you're using some free tools for your business already. For example, even though you should be paying to use a website so that you can have a registered domain name and hosting provider, there are many plugins on websites such as WordPress that have free versions while also providing you with all the features you need.
Do it yourself where you can
There are many areas where you can do things yourself instead of hiring someone else to brand and market for you, which is going to be critical in terms of saving money. For example, if you need to do copywriting, that is absolutely something you can do on your own. You can also write your own Facebook posts and, as we mentioned earlier, make your own logos, or take your websites and social media pictures. No one knows your brand and its voice better than you do, so sometimes you might find that this is an even better route than hiring your own copywriter or social media manager.
Don't be afraid to spend money where it's worth it
This might seem counterintuitive given the fact that this article is about tips to save money, not spend it. But one of the biggest ways to save money is to know where to spend it. For example, if you spend your money on a good security system for your business, you won't have to worry about shelling out thousands and thousands if someone hacks you. You can also choose to spend on location, website details like a hosting provider, and Facebook ads.
Consider the bartering method
Bartering is another popular method of branding and marketing that does not cost much money to implement. Bartering is exactly what the name implies- approaching another business or service provider to provide them with your services in exchange for theirs. At the same time, you will end up marketing each other in some way. The most popular method is posting about the brand or services on social media. This will help each brand's customers learn about the other brand, which is a great and effective way to market. You'd be surprised by how many startups are willing to help one another! Just reach out to a brand that you think is relevant to your audience and see what they say!