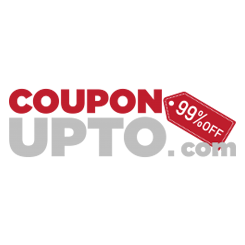 International women's day is celebrated on the 8th of march. This day is dedicated to women worldwide irrelevant to their caste, color, religion, etc. It allows them to celebrate one day for all their achievements, goals, and dedication towards their work, life, and family. But the reason why this particular day is celebrated as International Women's day is that on the 8th of march in 1917, tens of thousands of Russian women started a protest to demand change. They wanted to be granted equal voting rights as men. Way before this movement/protest in the year 1909, after the declaration of America's socialist party, the first national women's day (NWD) was celebrated in America on the 28th of February. But even after so much, the first-ever international women's day was celebrated worldwide in 1975 after the approval of the United Nations (UN)
The actual motto behind the celebration of this day, according to the UN, is 'gender equality by 2030'. Every year the women's day has a different theme, and this year it is - '#choosetochallenge.' Not only this, the color purple is officially assigned to this day as its color.
If you want to celebrate this day, try and make it about the girls and women around you instead of yourself. Given below are a few ideas everyone can indulge in celebrating this day with fun and excitement.
Hosting a picnic
Going to a park with a basket of food you like with a book, or maybe a deck of cards or anything with a sheet can be easily considered an ideal day for anyone to relax. The best part about this is you can do it when you are on a time crunch as well, and also you get to spend time with the people you love.
Participating in an event
Many events happen almost every day to expand your interest and/or take and become a part of your passions. Also, you can organize an event where people can join you in activities like typography, calligraphy, sports, games, singing, and so many more.
Planning a fun day
If nothing you can simply do activities which you enjoy or which help you relax. You can gather a book club, you can read, grab a cup of coffee, cook and bake for yourself and your family, and there is so much more. If you don't want to stay indoors you can take a trip around the city, go to a nice garden, visit any monuments or places you wish you would have seen and haven't till now. A rather different way to explain or to portray this is to embrace your uniqueness and differences.
Movie marathon
Gather some popcorn and soda and watch all the movies and tv series you want. To rather elaborate it, take that list you kept with yourself for the whole year with the names of movies you wanted to watch, take a break from your work or study and just try to chill and take your mind off of things. Though I have many suggestions, I will let you figure this one out.
Donation or volunteering
For those who love social work or spending their time at a non-governmental organization (NGO), this might be the perfect opportunity for you. You can volunteer at an NGO or even at social clubs or government establishments like libraries or schools. If not that you can simply volunteer in your own house by helping in regular chores with your mom, sister, roommate, or whoever you live with. If you cannot donate your time, you can surely donate toys, foods, and clothes to anyone near you who might need it but if you take my advice, this makes the other people happy and gives satisfaction that nothing else can give you.
Treat your mind
To relax, you need to treat your mind, and to do that, there are various ways, and the first and the foremost thing which comes up to the mind when we hear a mental treatment is meditation. But that is not all since the list just begins with it. You can treat yourself with a facia, spa, massage, manicure, pedicure, and if you love maintaining yourself, the option of exercising and gyming is always open.
This is not all you can do. These are just ideas or rough drafts, but the story is actually in your hands. This your day gives it to yourself just to have fun, relax, and spend it any way you want because you have earned it and if believed hard enough every day can easily turn into a women's day but until then enjoy yourself. And Happy International Women's Day