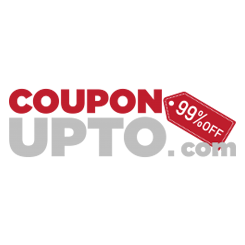 Coupons are everywhere these days, and most people tend to ignore them. Usually, you'll find them in the papers or magazines. But these days, there are coupons available online and in mobile apps too. Also, you can get a discount code for almost everything – not only groceries. But despite the promise of paying less or getting a good deal on specific items, a lot of people fail to take advantage of coupons. Some even avoid them thinking that using coupons is a sign that you can't afford to shop for what you need.
The real benefit of couponing
Discounts are generally viewed as beneficial. But, there's more to couponing than meets the eye. Naturally, using coupons isn't for everyone, especially since it can take time to look for the right promotion to give you the best value. However, there are specific advantages of using coupons and promo codes when you shop.
It's possible to get big discounts on everyday items. If you've seen the show Extreme Couponing, then you must have also felt amazed at how these individuals manage to hoard everyday essentials using only coupons. While the show indeed shows the "extreme" side of discount shopping, it's a highly demanding activity that will require commitment. For casual couponers, knowing how to use coupons can still allow you to pay less or none at all for items such as toilet paper or laundry soap.
Build a stock of most-used grocery items. In relation to what we mentioned above, regularly using coupons when shopping can help you stock up on goods that will last a long time. For example, canned tomatoes may be on sale on a particular date where you can double up the discount if you have a coupon and store credit. The same also applies to non-perishables like soap, shampoo, and detergent.
Reconsider paying for a store membership. If you maximize using coupons and discount promos, there's no need to sign-up for a store membership. It doesn't make sense to pay a yearly membership to get discount purchases at a megastore when you can get more for free.
Double up on discounts. One of the best things about using a coupon is that it applies even when the item is on sale. That's why expert couponers typically wait when the item they want to buy is on sale so that they can double up the savings. It may seem tedious at first, but knowing when to schedule your shopping trips will ensure a maximum discount.
If you take the time to consider the benefits of couponing, you'll appreciate more why there are people who are committed to collecting and using them the right way.
Of course, starting out as a casual coupon user can be a bit intimating. That's why in this article, we'll focus on strategies that will help you use coupons the right way, and according to your needs. It's also essential to determine whether a coupon is a mere marketing tactic or key to a good deal.
Look for coupons everywhere
Although coupons are commonly associated with grocery items, there's a possibility to find a coupon for other commodities, especially when shopping online. For example, if you're shopping for a unique birthday gift like a nameplate ring, online jewellery stores give first-purchase discounts and coupon codes. Clothing stores and other online shops also provide discounts and even offer free shipping if you sign up to receive email notifications. Of course, signing up for mailing lists is only recommended if you intend to shop from the same store again.
Consider couponing as part of your lifestyle
Incorporating coupons in your daily shopping routine has plenty of benefits. Unfortunately, we are psychologically wired to think that using coupons is a cheap tactic and only works if you buy bulk items. On the contrary, using coupons for your daily grocery shopping will eventually equate to significant savings. And while there are expenses you can't control, such as mortgage payments, you can control how much you spend on daily essentials by taking advantage of discount promos and coupons.
Take advantage of loyalty rewards
One marketing tactic used by brands is to send samples to consumers and ask for their feedback about the product. If you take the time to email or send your feedback to the manufacturer, you'll get rewarded for your loyalty with coupons or other limited offers.
Create a couponing process that works for you
If you want couponing to make a difference in your monthly spending, stacking discounts is the key. For example, in addition to signing up for a loyalty program, it also helps if you sign up for cash back rewards from websites that offer them. This way, you can earn additional cash for every purchase. Although it's time-consuming, combining coupons can lead to significant savings.
Start small
Many coupons will only result in small savings – but don't let this discourage you. Over time, you'll start to notice that the small savings eventually add up to an immense amount. As you become more comfortable using coupons, you'll begin to learn some tricks that will ensure you get the most savings. Becoming an expert in couponing will take time, but the rewards are certainly worth it if you persevere.
Final thoughts
According to projections, $91 billion worth of coupons would have been redeemed by 2022. In 2019 alone, there are approximately 1 billion digital coupon users. These numbers are a clear indication that coupons are desirable because they save you money. And who doesn't like the idea of money going back to your pocket by simply paying attention to promo codes and coupons?
However, every good thing comes at a price. And when it comes to coupons, what you save in money, you pay back in time and effort. The good thing is, a little bit of elbow grease will get you a long way. If you use coupons the right way, you can avoid the pitfalls and get guaranteed savings all the time.