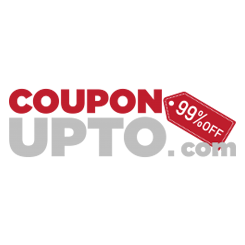 Marketing campaigns are not created equal. Campaigns differ within companies and product categories, and the metrics used to measure the success of individual campaigns differ as well.
Which Metrics Should Be Used?
The goals of the campaign dictate the metrics used to evaluate the level of success. We know the default goals generally involve domain authority and ranking for SEO, the raw number of clicks for pay-per-click (PPC), and engagement, which is important for social media. In fact, these metrics aren't goals but indicators. That is why the metrics used to measure a campaign should involve the goals set at the outset of the campaign.
When looking at the goals, start with the primary objective of the campaign. That's usually going to be sales, lead generation, rewarding loyal customers or increasing brand awareness. If the campaign isn't reaching its primary goal, it's time to make some hard decisions.
First, make sure that you have your campaign's website ready when starting out. If your website looks lackluster or even less trustworthy, with no effort put in, you'll lose a lot of traffic just for this single fact. Make sure that everything is set and you have a reliable web host that would sustain the increase in potential traffic. For more information, look here to find the best offers for reliable web hosting services.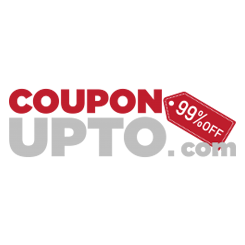 Moving on, these are metrics that can be used to evaluate the campaign:
Revenue

– a simple but vital metric. Did revenue increase during the discount marketing campaign? By what percentage did revenue increase? Did that increase reach or exceed our goal?

Promotion

– this metric generally falls in line with the revenue goal. Did we see an increase in site sales during the discount marketing campaign? This is easy to determine. If a site averages 1,000 sales per week and then delivers 1,500 sales per week during the campaign, the campaign delivered a 50% increase.

Conversion rate

– another metric that aligns with sales and promotion. For example, how many website visits did it take to get that 50% increase in sales? This number, known as the conversion rate, is different for almost each product category. This rate is determined by taking a site's non-promotional conversion rate – the number of sales divided by the number of visitors – and comparing it to a site's discount marketing campaign rate, such as the number of sales during the promotion divided by the number of visitors. Subtract the non-promotional number from the promotional number and that's the discount marketing promotion conversion rate.

Coupon redemption

– prior to putting a coupon on a website, it's important to

perform an A/B test

. This is the process where two versions of the coupon page are compared to determine which page will perform better online. Where's where the engagement data of customers who received each version is compared to those customers who didn't receive either coupon page. This will provide a strong indicator of the results that can be expected from the campaign.
How Can We Measure ROI?
Determining the ROI of a coupon campaign is basic math. It is the numbers we need are the overall cost of the campaign, the number of sales generated by the campaign, and the number of sales generated during non-coupon periods. Here's an example:
Cost of the discount marketing campaign – 1,000. Sales generated by the discount campaign – 4,000. Sales during non-coupon campaigns – 2,500.
In this example, the discount campaign generated a 37.5% increase in sales, from 2,500 to 4,000. The campaign cost us 1,000, giving a net increase of 500, or 20%. One thing to keep in mind is that the 20% increase can be immediately quantified. Ideally, new customers who helped generate the 20% increase will continue to visit and purchase items on the site.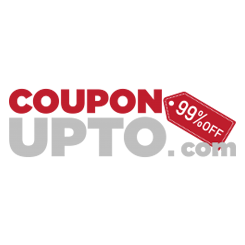 Determining the Effectiveness of the Discount Marketing Campaign
It is important to understand where customers obtain those coupons. For example, ask your business has seen a 20% increase in sales with the campaign. However, could you answer exactly how that goal was reached?
Let's say we're selling men's and women's coats. We've got ads on several websites, using a banner ad containing a coupon. The coupon code for one banner ad could read "STAYWARM" while the code in another ad on a different site could read "WARMTH." This will allow you to identify from which site your customer obtained the coupon. This coding can be extended out to multiple websites and even to non-digital advertising.
A coupon code generator can individualize each coupon. This coding allows us to limit the number of redemptions and to create a sense of urgency, set expiration dates, or make coupons active on certain days of the week.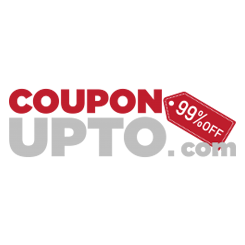 Working With Affiliates on Digital Coupon Marketing Campaigns
A lot of time and money goes into online marketing. Engaging in affiliate marketing allows you to pay for your digital and online marketing after the sale is made. Yes, after the sale.
Affiliate marketing is an agreement with another website to promote your products. You track links from their site to yours and pay the affiliate a commission after a buyer purchases one of your products using their link.
Affiliate marketing is an effective way to reach new customers. This isn't anything new. It is projected to reach $7 billion in 2020 with 16% of all online orders coming initiated in this manner.
There are several benefits to using affiliate marketing:
You control your ROI.

The commission rate is agreed to with the affiliate and payment is made only after the sale. Orders from affiliate sites are generally higher than those made directly from the seller's site.

Reach increases faster.

Rather than spending marketing dollars to reach new customers, you can take advantage of the proven numbers of an affiliate site.

SEO benefits are huge.

Affiliates can exchange guest posts and blogs, opening the door to higher organic rankings.

More detailed managing.

Affiliate marketing will provide real-time tracking, so you'll know exactly when a link is clicked, a visitor arrives on your site or a sale is made. This allows you to know exactly how well each affiliate marketing program is working.

Improved customer interaction.

Buyers everywhere love being told they've made the right buying decision. It can be a car, a pair of shoes, or just about anything. Reviews or blogs posted on affiliate sites confirm that buyers have made a good decision.
Affiliate marketing helps build credibility, putting you in front of customers you might not have reached through traditional marketing.
Conclusion
Measuring how effective any type of marketing campaign that you've launched is an important task that shouldn't be taken lightly. Only by carefully evaluating your shortcomings and successes can you understand the next steps of your marketing accomplishments.
------------------------------------------------------------------------------------------------------------------------------------------------------------------------------------------------------------------------------------------------------------
Author Bio