We have had the opportunity to witness major changes in the past 10 years in technology, the pace of innovation and social interaction that have been largely driven by mobile technology. Smart phones, for instance, DOOGEE which is the cutting-edge smartphone technology, have completely changed the way we live, work and play. In addition, towards the explosion of devices supported by the Internet of Things (IoT), the popularity of mobile apps, the rapid adoption of cloud computing services and mobile payment, speed of change has grown exponentially.
So, what significant changes of technology will we see in the new decade? Don't miss the predictions as answers for interesting question above with this article right below. If you are interested in the latest technology trends, please read "5 Technology Trends That Will Dominate The Global Retail Market" for more information.
Prediction 1: 5G networks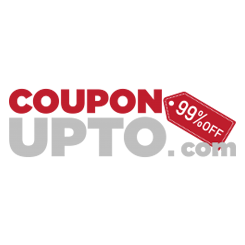 The 5G network is going to give us super-fast download and upload speeds as well as more stable connections. Appearing the first time in 2019, 5G mobile data networks were mostly still expensive and limited to functioning in confined areas. However, in 2020, it really starts to fly with more affordable data plans and greatly improved coverage as well. It welcomes every one to join and save.
As the 5G network enters a growth phase, global carriers will pursue customers who want to apply early. According to forecasts of the Global System for Mobile Communications (GSMA), the total investment in the global 5G network is expected to reach US $1 trillion, the pressure of profitability compared to the cost (Return On Investment), which motivates them to seize opportunities to create innovative services and new revenue streams.
This happened to many carriers who are taking important steps, from engaging in content, media, business and online advertising to deploying advanced messaging services on phones called RCS standing for Rich Communications Services or providing IoT for businesses and other digital and cloud computing services. The pace of migration to other markets and areas will continue to increase as carriers seek profits from 5G on the first half of this new decade.
Prediction 2: Cloud computing services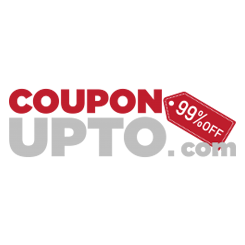 Nowadays, most users think personal content stored on mobile devices is more valuable than devices. Therefore, paying a small monthly fee to ensure your data be safe will become more popular. The majority of top cloud service providers offer all of these services, for example, Alibaba Cloud, IBM Cloud, VMWare which costs more affordable than the big like Azure, AWS, Google Cloud. If you would like to purchase one, instead of buy directly at the fixed prices on the stores, consult some reputable websites offering the coupon and discount codes to save as much money as possible.
As people tend to use mobile devices with the number of applications also increasing significantly, more and more carriers are focusing on providing their own branded cloud services. The ability to improve customer experience through content security and sharing personal or family-oriented services along with the ability to backup and restore functions via the cloud will help operators increase sales exponentially.
Prediction 3: Greener and environmentally friendly Artificial Intelligence technology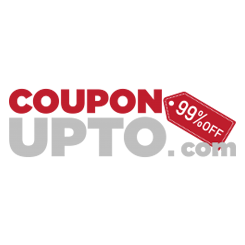 The network of data centers is the lifeblood of the modern world. People rely on data centers for everything from business computing to social media to favorite movies or broadcast live football matches.
Data centers also consume an enormous amount of electricity, accounting for 2% of the world's energy use. With increasing demand for cloud computing and data-intensive AI applications, large data centers servers consume even more power. The workload using AI is on track to double every three to four months.
In order to support the AI and cloud computing workloads and reduce the carbon footprint of supercomputing systems, technology companies in 2020 will actively improve to come up with energy-efficient computing models. Besides, instead of relying heavily on renewable power sources, these new technologies make data processing more efficient.
Prediction 4: Quantum computing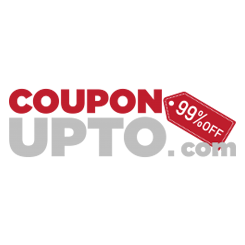 It is still at an early stage of one of the most promising technologies of the future - Quantum Computing. However, in the next decade, quantum computing will go beyond the scope of theory to enter the world of practical experiences and applications. Since the first quantum computing was launched in the cloud in 2016, IBM has focused on improving the readiness of this technology, paving the way for a variety of industries and institutions, universities, research institutes and anyone inspired by the potential of quantum computing.
Prediction 5: Blockchain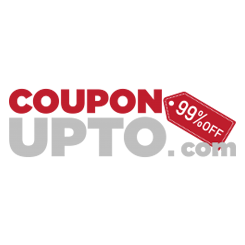 In 2019, Blockchain has proven to be one of the main technology trends to be considered for research and application into businesses. Next year, the "Digital Ledger" technology will continue to evolve and expand into a means for businesses to trust and verify every transaction, even when dealing with the largest supply chain.
With Blockchain becomes a fundamental business platform for more and more industries, the focus of technology will shift to interoperability that sets standards for open networks so that the existing blockchain networks can communicate and integrate with existing systems and other external blockchain networks. The open networks will play a very important role in speeding up Blockchain blockchain adoption into industries.
IBM Food Trust, for examle, is the blockchain network being used by retailers like WalMart, Albertson and Carrefour. Major food suppliers such as Dole and Raw Seafoods, as well as a range of supply chain partners, are also using technology to track supplies, shipping and deliveries. More than 200 Food Trust's powerful applications allow retailers to quickly and accurately track the origin of specific foods in a safe-related recall.
Conclusion
In the future, mobile technology will be at the center of everything, playing a key role as innovators seek to improve our daily lives and address global challenges. Being an e-commerce platform with thousands of updates coupons, awesome deals and stores all over the world, Couponupto.com is not outside these technology trends in the 2020s and always makes every effort to facilitate the purchasing process of shoppers, improve customers' experience when shopping online with many saving tips and useful blogs provided on the website.