Top Features of Windows 10 Pro You Should Know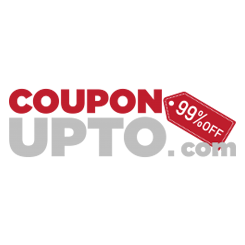 Besides the Windows 10 Home edition that can guarantee all basic features of the Windows operating system, Windows 10 Pro is a choice for special needs.
Basic Features of Windows 10 Pro
It is indispensable that Windows 10 Pro will ensure all the basic features such as the Windows Home version. Confirmed by Microsoft, this will be an operating system version suitable for Workstation systems.
Windows 10 Pro - Windows 10 Pro for Workstations will be available as a part of the Fall Creators Update, and will be upgraded with many other features, including:
ReFS (Resilient file system)
ReFS provides cloud-level recovery for data and the ability to manage huge amounts of data easily. ReFS is designed to protect against corrupted data, optimized for handling large amounts of data.
Moreover, it can automatically repair corrupted data. Also, ReFS protects the integrity of the duplicated data streams. By using its integrity streams, ReFS detects the corrupted data on one of the duplicate drive. Then it uses a copy of the data on the other drive to repair and protect your data.
Persistent memory
Windows 10 Pro for Workstations provides the highest performance applications and data, which requires non-volatile memory modules (NVDIMM-N). NVDIMM-N allows users to read and write files at the fastest speed possible. Especially, the files will be present even when you turn off the workstation.
Faster file sharing
Windows 10 Pro also has a built-in feature called SMB Direct. This feature supports the use of network adapters capable of remote direct memory access (RDMA). Network adapters with RDMA can operate at high speeds with very low latency yet consume less CPU.
Support extended hardware
Microsoft supports extended hardware in Windows 10 Pro. Users will be able to run Windows 10 Pro on devices with high-performance configurations including Intel Xeon or AMD Opteron processors, with up to 4 CPUs and a RAM limit of up to 2TB. up to 6TB.
A Series of New Security Features of Windows 10 Pro
Domain Join
This feature also includes Azure Active Directory (this feature is for single sign on to cloud services).
This feature allows for the registration of all users and devices that run Windows 10 Pro and have the proper authorization to the central database.
These devices include printers, security controls, computers, and user accounts. That central database is just one or more computers designated for the overseeing of the domain.
Group Policy Management
This feature centralizes the management and configuration of the operating system, apps, and all the user settings. This configuration can be so specific that it can limit particular app publishers or certain versions.
BitLocker
This is the full disk encryption program included in 10 Pro. This encrypts entire drives of information and gives three different authentication modes.
Transparent Operation Mode: This maintains the encrypted information as hidden until the proper boot by the user.
User Authentication Mode: This is the users' ability to use a PIN or password in order to access the encrypted information.
USB Key Mode: This is the case where the authorized user has a USB flash drive that acts as a key to access to information.
Remote Desktop
This is the ability to remotely connect and control another device.
Device Guard
By creating code integrity policies to govern Device Guard, it will function in two modes.
Apps, plug-ins, and add-ons are blocked unless previously specified; or All apps, plug-ins, and add-ons are trusted unless previously specified
Hyper-V
This gives the user the ability to section off a portion of the hard drive as a virtual PC.
This allows for the building and testing of apps and software that won't jeopardize the actual machine.
Enterprise Mode
This is a mode on your internet browser that mirrors older versions of the browser so that compatibility isn't an issue across various versions.
Updates
This operating system allows for the scheduling of updates for off business hours so that it doesn't affect daily productivity.
Conclusion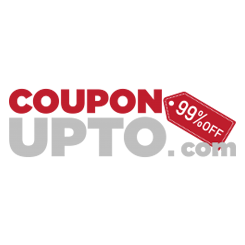 In brief, Windows 10 Pro certainly has some outstanding points compared to its siblings. You can find the WIN 10 PRO - LICENSE CODE KEY on the Keys Bundle at a competitive price. Specifically, this product is discounted from $90 to only $12.99. Best of all, you can even hunt extra codes on their store at CouponUpto to minimize your costs. At Key Bundle, you can find all the activation keys you need for your Windows, Office, and Service. What shoppers love very much at Key Bundle is not only about the high-quality digital products, but also the great customer service from them. With an enthusiastic Support and Technical Team, Key Bundle is the top destination for people seeking the best activation keys.
Let's take this opportunity now!