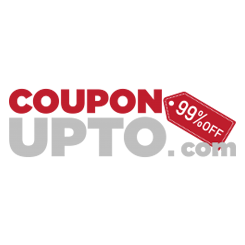 In the last few decades, Top Useful Apps For Kids education has changed a lot. Still, academic education has its own importance.
The new era is more focusing on continuing education at home through the internet as an information tool.
Childhood is an important stage for your kids to develop their skills from the start.
Therefore the internet proved to be a good resource for both educational and entertainment purposes.
There are plenty of apps for kids learning so we do research and find some best learning apps for your kids.
Here the list of Top Useful Apps For Kids
ABCmouse
Duolingo
DragonBox series
PBS kids video
Amazon Kindle
Pocket Code
ClassDojo
YouTube Kids
Top Useful Apps For Kids
ABCmouse
This app is specially designed for kids aged between two to eight.
This app offers many different topics for example art, music, math, reading, etc.
In addition, this app provides tracking progress and tons of fun activities.
Thus this app is good for children who learn from their home. Not only this but this app is also used in over 70000 classrooms.
This app contains more than 10000 learning activities and There is no doubt that in return you need to pay for a subscription but it does not look like a bad deal at all.
But you need a good device for this, budget devices with low-end specs are not good enough for ABCmouse.
Duolingo
For learning a new language in a fun way Duolingo is one of the best learning apps options.
You can learn a number of languages like Spanish, English, French, Italian, Dutch, Danish, Irish, German, and many more.
And why we choose this app for language learning is completely free for using and downloading. In-app purchases for some extra features are completely optional.
Consider yourself as taking a semester in a good University if You have spent 34 hours in this app.
Effective, Fun, free- Bundle of benefits right?
DragonBox series
This is a good collection of educational games which provide learning basic math fundamentals to kids.
DragonBox series has five different learning apps specially designed for kids.
In those five apps some deal with geometry and algebra. However, all five apps deal with numbers.
It's good to start young to learn these concepts in maths, so it might not create problems in their life's.
PBS Kids Video
PBS is very popular for its educational video content. Because it is educational, parents have no issue letting their kids watch videos on this platform.
Besides, their cartoons and fun videos attract kids to learn more every day.
You can use this app on your android phone for absolutely free and you can add some more shows by purchasing it if you want to do so.
You can also track your kid learning through their tracking for educational goals.
Amazon Kindle
Nobody can ignore the fact that reading is good. A strong reading skill helps everybody.
On mobile, Amazon Kindle is as stable as the eReader platform.
Not only for adults but they are also kid-friendly books to read.
In addition, the number of books is free to download on their public domain.
Choose this app and get your kids many good books that help them to build good reading skills.
No doubt, it is a very recommended app for kids by us.
If you are not a fan of Kindle, you can also use Nook or Google Play Books.
Pocket Code
If your kid is interested in coding or you want to teach them coding. Obviously, coding is tough and not for small kids but older ones can use it and learn a number of things like programming works and programming logic, etc.
ClassDojo
You can also call a ClassDojo a Virtual classroom because of their virtual classroom-style learning in-app.
One of the best parts is by using it Kids, teachers, parents can interact with each other at the same time.
Kids can grab all the attention they need to grow, teachers have the ease to communicate with their students and parents are happy by staying up to date for their child's education.
Obviously, you can not replace the classroom experience with it but it is very good in its work to help communicate everyone on the same page.
However, You need to find a teacher by yourself who would want to teach on this platform.
You can also use an Edmodo for the same purpose.
We recommend both the apps equally. You can choose according to your preference.
YouTube Kids
YouTube's new application YouTube Kids is launched and made especially for kids.
You can find a bundle of different things for kids. Some examples are entertainment videos, cartoons, educational videos, and many more chosen for young creative minds.
YouTube in general is a very useful platform and by choosing YouTube Kids you can teach them how to use it at an early age.
It is one of the best kid's app Because YouTube is continuously aware that content always on is child friendly.