If you don't want to spend a lot of money on the very latest releases, buying an old flagship phone is a popular choice for many consumers to get a new smartphone. Technology is moving faster than ever before, but many flagships from one or two years ago are still great smartphones that will meet most people's needs. Moreover, you can often get them up at a heavily discounted price. In this article, we pick up Top 5 flagship smartphones 2019 that are still worth buying in 2020 and many smartphone coupons and deals for you to save the money.
1. Samsung Galaxy Note 10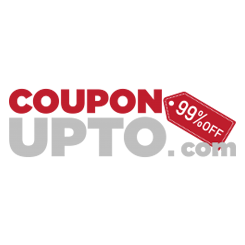 As the best flagship phone in 2019, Samsung Galaxy Note 10 is machined with metal material, with the front and back covered with Gorilla Glass to make the device look glossy and durable. Not only that, this glass also helps the beautiful back of Note 10 not to be scratched or broken.
Interestingly, Note 10 is equipped with a Dynamic AMOLED panel and this is also the screen technology integrated on the previous Galaxy S10 series. Compared to the Galaxy Note 9's Super AMOLED, Dynamic AMOLED brings improvements that are worth seeing and much more worthwhile.
Although Samsung Galaxy Note 10 is not a flagship smartphone with headphone jack, the hardware is still top-notch. Samsung Galaxy Note 10 global version is equipped with Exynos 9825 processor, delivering increased GPU performance compared to its predecessor Exynos 9820. Combined with 8 GB RAM, it promises that, Note 10 will bring the most stable and quality entertainment space possible. In addition, the device also owns 256 GB of storage memory, allowing you to freely load your favorite applications and save memories without worrying about running out of space.
However, in battery life, there is a little worry when the Galaxy Note 10 is equipped with a 3,500 mAh battery, slightly higher than the Galaxy S10 (3,400 mAh). But in return, Samsung has integrated the Note 10 25 W fast wired fast charging and 12 W wireless fast charging.
Samsung Galaxy Note 10 is being sold at $949.99. You can save up to an extra $71.25 with Samsung Discount Program.
2. One Plus 7T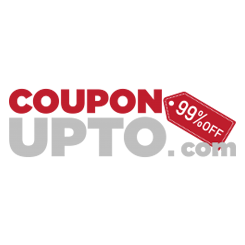 Speed, value and experience are among the criteria that OnePlus aims to achieve. When the OnePlus 7 came out, the smartphone gave more value than any other device in its price range. And these values continue to appear on the successor of the OnePlus 7T, with a price of $600 equipped with a Snapdragon 855 Plus processor and a 90Hz refresh rate display.
The OnePlus 7T is also respectable for the overall display quality, the display isn't as sharp as the Note 10 but the color temperature, color accuracy, maximum brightness, and gamma are all marginally better. This screen delivers incredible quality and perfectly fine outdoor use.
Oxygen OS has been simplified and streamlined user interface combined with powerful hardware configuration to help bring smoother user experience. The OnePlus 7T is powered by the most advanced processor currently available, the flagship Snapdragon 855 Plus from Qualcomm. The chip is clearly focused on gaming, with the GPU's processing performance increasing by 15% over the Snapdragon 855.
The OnePlus 7T is one of the best smartphones OnePlus has produced for many years. This device has strong configuration parameters, pre-installed the latest Android operating system and a good camera system packed in at $600. You can save more money with OnePlus coupon codes & deals.
3. Iphone 11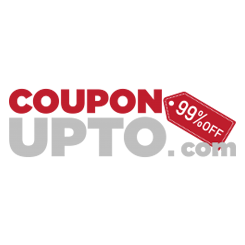 iPhone 11 is finished with an aluminum frame incorporating high-end tempered glass. Along with that is the design of a 6.1 inch rabbit ear screen, using the familiar Liquid Retina panel. A special feature in the design of the iPhone 11 is the back with a dual-camera cluster placed in a more luxurious and advanced square frame.
One of the prides of Apple when evaluating the iPhone 11 is the configuration with A13 chip and works on the iOS 13 operating system that brings many new and unique features.
In particular, the iPhone 11's camera quality is hard to complain about, especially when taking photos in full light for higher image detail. The front-facing selfie camera has also been improved and has been upgraded with a 12MP resolution to capture wide-angle photos or take selfies in impressive slow motion (Slofies).
iPhone 11 shows that with the powerful upgrades in configuration as well as design quality, the camera, iPhone 11 still deserves a super flagship phone worth buying in 2020. To save your money, you can use Apple promo codes & deals to get a real bargain.
4. Asus Zenfone 6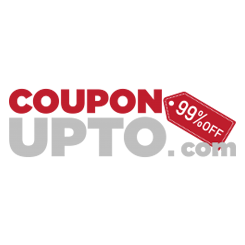 Asus Zenfone 6 can be considered as the best budget flagship phone in 2019 but still worth buying in 2020. Asus Zenfone 6 since its launch has attracted a lot of users because of its super cool flip camera. With this camera you'll be able to take a selfie with the level of the main camera plus the highest quality selfie videos on the market. ASUS ZenFone 6 comes with a 48MP flagship sensor from Sony that uses pixel binning to take better photos in low light, while the second sensor is a 125° ultra wide-angle 13MP camera for shooting Wide angle image also measures depth of field for taking photos to remove fonts. The camera is supported with laser autofocus.
Plus it is also powered by a powerful Snapdragon 855 chip, expandable memory with a microSD card, a huge 5000mAh battery and a completely acceptable price tag. Zenfone 6 has a battery up to 5000mAh, the largest for a phone running Snapdragon 855. Usually high-end phones often come with smaller batteries than Zenfone 6. For example, the OnePlus 7 Pro has a 4,000mAh battery, the battery of LG G8 ThinQ is at only 3,500mAh, while the Xiaomi Mi 9 has a relatively small 3,300mAh battery.
Here are ASUS coupon codes & promotions that save your money a lot.
5. Huawei P30 Pro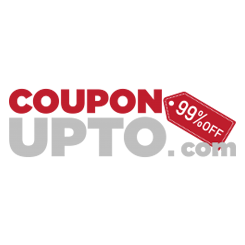 With the Huawei P30 Pro, the company shows its broad vision of bringing a range of features of the future along with the most modern imaging technologies packed into this luxury phone.
The P30 Pro has a metal chassis with a good design, adorned with two front and rear glass panels to create a glossy, flattering look. Instead of using the "rabbit ears" as last year, Huawei brought the P30 Pro a teardrop screen design to look youthful and fashionable.
Huawei P30 Pro owns not only three, but four cameras on the back. This camera system includes a 20MP ultra-wide-angle camera, a 40MP main camera, an 8MP telephoto camera and finally a ToF camera that supports distance measurement to serve the font removal feature. The combination of this quad-camera suite provides maximum full-fledged image capture capabilities, capable of satisfying the photography passion of the most demanding clients.
Making up the performance power of the Huawei P30 Pro is the Kirin 980 processor, this is the first chip in the world to be produced on a 7nm process, ensuring impressive performance while consuming very little power. power. With the presence of the Kirin 980 combined with the 8GB RAM to deliver outstanding device performance, you will be able to comfortably enjoy gaming space and run applications that require strong configuration.
You can get a Huawei 30 Pro at £599.99. Besides, you can save £30 when purchasing Huawei P30 Pro which valid from 7th – 29th September 2020. Moreover, you also can use Huawei coupons & special offers from us to reduce the price.