There are a lot of fitness equipment brands out there that offer infinite features with eye-grabbing discounts and deals. But how to buy the right inversion table that suits your needs? Don't worry in this buying guide we will go through all aspects of the inversion table. In the end you will be able to buy the best one without wasting a penny. Moreover, you came to the right place because here we got plenty of fitness store coupon codes and discount deals to save your precious money.
Let's drive straight into the topic. Inversion therapy is the process of hanging upside down in the attempt to take gravitational pressure off the nerves and disks in your spine. This is very effective in increasing the space between the vertebrae. The aim here is to stretch the spine and to relieve any pain related to your back. You can practice inversion therapy with an inversion table.
In this guide, we will look at different features and go through them one by one. You will learn more about inversion tables and if you are thinking of buying one to help with joint ailments then you are able to pick the right one based on this guide. Moreover, you don't need to go anywhere else to grab the coupon codes, offers and deals. We got everything here. This guide will help you save more money if you are going to buy an inversion table for home use.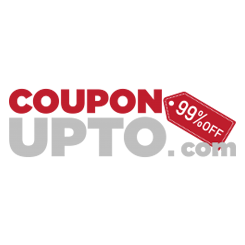 Things to Consider Before Buying an Inversion Table
The money-saving guide has been comprised with you the user in mind, so that each aspect of inversion tables we look at is complete and in line with other top inversion table resources.
First of all, consider inversion therapy tables as exercise machines for home even though they do not have any weights. The weight of the user is used in order to stretch the back and joints.
On an inversion table, you will be hanging from your ankles so you need to get an inversion table that is able to support your weight and will last a long time.
You need to ensure that the degree of inversion can be controlled. Start with shallow angles and work your way up to 60 or 90 degrees.
The frame of an inversion table will specify the weight for users. The stability of the frame will depend on its size. This will need to be taken into consideration for larger users and for those that want to actively exercise.
The way that your body is held into place will vary on different models. You need to get an inversion table that has an adjustable platform. You are also able to get inversion tables that have a padded knee bar if you do not want to hang by your ankles.
You are provided more comfort with thicker back pads, but this doesn't mean that it is better. You will need to look for quality rather. You will find inversion tables with great back pads as well as one that are removable. Another option is a molded bed in a mesh that has been designed with little padding.
There are inversion tables where the user will need to rotate the bed, but there are also ones that have motors.
You are also able to get vibration pads that can be added to a bed for muscle relaxation. When you mount and dismount your inversion table you can hold it steady through the use of a hand brake.
How to Choose an Inversion Table
Before you decide to buy an inversion table, you need to ensure that it will fit into your physical therapy routine.
Safety
You will be hanging upside down on an inversion table by your ankles so you will want to feel safe. Safety is a vital aspect when you are choosing an inversion table, so you need to feel comfortable. You also need to check all the parts are of good quality so that you are confident with the inversion table. You will then need a sturdy table that will securely lock your ankles in place and comfortable. The weight of an inversion table will show you how sturdy it is.
Comfort
The ankle restraint system needs to be comfortable and easy to use. The amount of padding on the backboard will be your own choice.
If you want to do to abdominal exercises, one without padding is best. You should test the padding and see which is one is best for you.
Space
This should still be taken into consideration when you buy an inversion table especially if you have a small home. You will need to see how much space the inversion table will take up. There are inversion tables that fold up for storage. You need to consider this feature if you don't have a good space.
Why You Should Buy an Inversion Table
If you decide to buy a specific inversion table then try in before buying it.
Even if you just do 10 minutes a day, it will be able to do wonders for your back. There have been studies that show that using an inversion table can help in reducing back pain and increase their circulation and mobility.
There has been plenty of research on how inversion tables work. So let's have a look at their benefits.
Improved posture: They are able to help the spinal column, which will then improve your posture. Many people have a bad posture, but inversion tables can help in restoring your natural body posture.
Muscle relaxation: Muscles are always working, which leads to aches and pains. With inversion tables, your muscles will relax.
Disc Rejuvenation: your spinal discs are vital and can get much-needed nutrients and rejuvenation with inversion tables. Also, inversion therapy helps with damaged discs.
Improved Blood Circulation: Inversion therapy is able to improve your blood circulation that will then affect your day to day life.
Maintained height: As you age you become shorter, but inversion therapy strengthens your spinal column and stops this process.
Preventative care: Inversion tables are able to prevent any future problems and help with existing conditions.
Back pain: It has been clinically and scientifically proven that inversion tables are able to fight the common symptoms of back pain.
How does it work?
Researchers have come together and have agreed that there are no noticeable risks that are associated with the long term use of inversion tables. However, if you are using an inversion table for back pain then you should speak to your doctor before you use a table.
You will be able to get the best results when you combine the use of an inversion table with a healthy lifestyle. This multi-focused approach will help in providing a rigorous rejuvenation. This then allows the blood to be able to slowly repair any damage that may have been caused.
There has been research done that shows that hanging upside down is able to efficiently reverse the damage that gravity has caused on your spine. Gravity is constantly pulling us down and this will impact on us over time. When you hang upside down you are able to relieve your back from the pressure of gravity. This pressure is then transferred to your upper body temporarily.
Your body is able to start healing just from a 10 to 15-minute session on an inversion table. Inversion tables have been proved to alleviate back pain as well as contribute to an overall healthy lifestyle.
Now what? We got plenty of exercise equipment coupon codes, special offers and discount deals, use the search bar, and grab the best deal without wasting a second.
Conclusion
As we can see inversion tables are able to help with all sorts of body ailments and pains. You can feel better when you use an inversion table and help your body completely.