Thanks to the rapid development of mobile technology, mobile game has become a giant industry in the past decade. By the end of 2019, mobile game is estimated to be worth $68.5 billion, made up 45% of the global gaming market total value. The mobile game industry has devoted to gamers thousands of unique games with high quality, attractive content and spread across many genres to bring unforgettable experiences. And among those products, there are many interesting games with strong influence on a worldwide scale.
In this blog, we will mention The 10 Best Mobile Games Of The Past Decade with lots of game coupons, deals and vouchers in case you need to make a payment to buy these games.
1. Angry Birds (2010)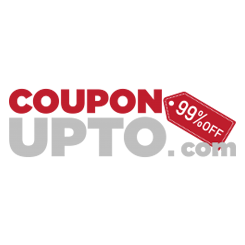 Angry Bird was one of the most popular games of the early revolution of mobile phone. At that time, when it came to mobile games, Angry Birds would be the best mobile game that came to mind. The main characters of this series game are multi-colored birds and your mission is to help them to save their eggs from green-colored pigs.
With the success of Angry Birds game series on the mobile platform, Rovio Entertainment decided to make Angry Birds spin-offs on PCs and video game consoles. All of these platforms boasts over 1 billion downloads, 263 million monthly active users and is being downloaded on 50% of all new devices. Its popularity also led to a televised animated series - Angry Bird Toons which has more than 10 billion views. Next is the success of The Angry Birds Movie series for being the most-watched movies on Netflix in spring 2020.
The success of Angry Birds does not stop at games, cartoons or movies, over 1.8 billion Angry Birds items are being sold in 100 countries. In case you are interested in Angry Birds items, we offer many coupons and deals that you can save your money.
2. Fruit Ninja (2010)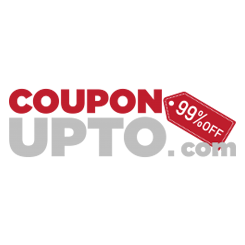 Besides Angry Birds, Fruit Ninja was also one of the earliest known game on mobile phone. With simple gameplay, utilizing the touch screen, Fruit Ninja quickly attracts people all over the world.
Fruit Ninja was released in 2010 and quickly became one of the most interesting mobile games of all time with over 1 billion downloads. Fruit Ninja is also released on the Android and Windows platforms, as well as the gaming system XBox Kinect, HTC Vive and PlayStation. In the game, the player must slice fruit that is thrown into the air by swiping the device's touch screen with their finger(s) or in the case of the Xbox 360 version, the player's arms and hands. It features multiple gameplay modes, leaderboards and multiplayer.
Reviewers were mostly unified in the overall fun factor in the gameplay which is perfect for when a consumer has short moments of boredom. As being a simple and addictive game, Fruit Ninja is still being played by millions of people around the world until now.
3. Temple Run (2011)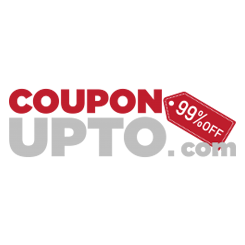 Temple Run was also one of the most three popular mobile games that day, with simple swipe gameplay and fast rhythm, not surprising that Temple Run became one of the most installed games at that time and received many positive reviews and ratings of millions of player.
The main character of Temple Run is an adventurous guy who are going on the path to find treasure who has discovered an ancient temple with many statues of great value. He finds a way to steal them. However, it is not easy, because these ancient statues are protected by many different forces such as demons, traps, obstacles, …
Not only our protagonist guy, but Temple Run also has a number of interesting characters such as Scarlett Fox, Barry Bones, Karma Lee, Montana Smith, Francisco Montoya, Zack Wonder, Bruce Lee. Players have to spend quite a large amount of money to own these special characters. Luckily, there are many Google play coupons and vouchers on the internet that you can use to cut down the price.
4. The Room (2013)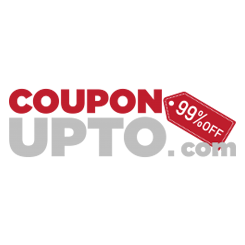 Upon its release, The Room was featured as Apple's Editors choice across the world, going on to receive the coveted "Apple iPad Game of the Year 2012" and the BAFTA for the best British video game.
The Room is the gold standard for mobile puzzle games. It has a series of sequels and spin-offs. On starting the game, you find yourself in a room with a lockbox. The goal is to unlock it and escape. You will receive some help from a special lens, which allows you to deftly uncover hidden secrets. The lens can generally be equipped at any time to see these secrets, often requiring the player to manipulate the view to align secrets into a coherent symbol.
Beautiful visuals, great music and challenging smart gameplay are what make The Room on this list. Not only The Room game series are supported on Android and iOS platforms, but it also can be brought to your personal computer. If you are interested in this game, you can get our Steam coupons and vouchers to download it on your PC.
5. Vainglory (2014)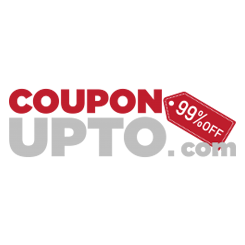 MOBA or online multiplayer arena is a popular, competitive and tough game genre. In the early days of mobile gaming, it seemed impossible to have such a game on the Play Store, especially one with good touch controls at that time. However, Vainglory is the pioneer. Known by many people as mobile version of DOTA, this game is a worthy successor on the mobile platform to MOBA and paves the way for many other MOBA mobile games to appear. From graphic design, image quality to gameplay, Vainglory globally made huge impression on gamers at the time of its launch. Vainglory receives many positive reviews, is highly rated by critics for the game graphics, characters, moves, action and groundbreaking gameplay that no mobile MOBA game has before.
Since it first appeared, a lot of people have doubted the game's ability to become an eSports of Vainglory. However, less than a year since its first appearance, Vainglory successfully hosted its first Vainglory international championship, marking an important turning point in the mobile MOBA genre and becoming a product that lead the way of mobile esports around the world.
With a successful capital raising up to $19 million and being invested in by many famous esports companies (such as Fnatic, Echo Fox, NRG, Rogue and Immortals), Vainglory was almost a leader, take the lead in the race of mobile eSports games. This success has continued to push the game production team to release more PC versions to compete for market share with other popular MOBA games.
On April 1, 2020, it was announced that Rogue Games (formerly both temporary publisher and developer of the game) would no longer continue development of Vainglory and intended to shut down the game because the game's profits were unable to cover the company's costs and the situation was only getting worse. This was sad news for Vainglory fans all over the world, but this game always takes a deep impression of a lot of gamers who used to play.