The summer is near, and it is high time "to refresh your wardrobe". But what to do if you could not save the needed sum of money?
Do not worry, and we have prepared working ways on how to save money during online shopping.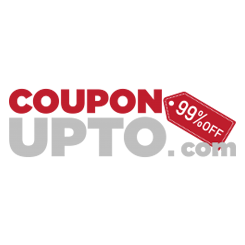 Increasing Demand on Online Shopping
Some time ago, it was widespread to go shopping in shopping centers and people preferred to visit the shopping centers because they could spend free time with friends or relatives, relax, and buy new things and clothes. It was some kind of tradition for many people on how to spend weekends.
But nowadays, due to the pandemic, many shopping centers were closed for some time. It led to the mass opening of online shops. People started to buy things and even clothes online.
The notion of online shopping has become more widespread because you should not go somewhere. Sometimes it is advantageous as you can select the needed thing in numerous shops and choose the most profitable conditions of purchase for you. In the next article, we will define the working ways with the help of which you will surely save some sum of money on online shopping.
Google the Needed Items Before Buying Them
Of course, the easiest way to purchase the needed item is to go on the shop's website and buy what you need. Moreover, it is reliable because if you decide to pay fully for the goods, you will be sure that your money will not go to scammers. But have you ever tried to Google the needed items? You will be surprised to find out that there are many online shops that sell the same things. The only distinction is that they offer not pricey items. If you are afraid to buy things in unknown shops, you can find reviews and ratings about these shops. Besides, we do not think that Google would offer you scam shops. Yes, you will spend more time searching for the needed items in other shops, but you will surely save money.
Put the Desired Items in a Cart and Wait for Discounts
This hack can work whether you buy items directly from the website of the shop or the unknown shop. Add the needed items into a cart and wait for a result. The shop can identify that you have added items into a cart but, for some reason, did not checkout. For a few days, the shop can send you a notification that you have left some items in your cart. Wait a little bit more, and the shop can send you a discount on particular items from your cart. Do not expect to get huge discounts on all items at the same time. The shop can send you discounts just on concrete items. But it will be enough to help save you money. Also, make notes that this way is suitable for those buyers who are ready to wait at least one week to get a discount from the shop. If you need to buy some items urgently, this hack is not for you.
Find Out Coupons and Promo Codes by Yourself
Here again, if you have sufficient time, you can look through various online shops and find out maybe some of them offer coupons and promo codes. Maybe in honor of the opening, the new online shop offers discounts for new clients. Or vice versa, due to the closing, the online shop runs a warehouse sale. Also, many online shops offer spring, summer, autumn, and winter discounts. All you need to do is go on the website of shops and find the relevant information about current discounts.
Use Multiple Email Addresses During Purchasing
Let's imagine that you have found a suitable website with the needed items. You are lucky as this online shop offers discounts for every new client. To assure that you are a new client a shop can ask you to fill a registration form where you have to indicate your email address. You put your existing email address and get the promised discount. When you decide to purchase new items from this online shop, you can register again and indicate another email address. Nowadays, it is not complicated to create several email addresses. On the one hand, it is a dishonest way to save money. But on the other hand, the aim is achieved, you saved a certain sum of money.
Wait for Holidays
Many online shops like to provide surprises to their customers by offering discounts on concrete holidays. They can be New Year, Christmas Day, Easter, Women's Day, Independence Day, Labor Day, Thanksgiving Day, and many others. All you need is to wait for these holidays. Usually, online shops send notifications about discounts if you are registered as their customer. In another case, you will have to go on websites by yourself and look for holiday discounts.
Participate in Affiliate Programs
If you have a great number of subscribers on Instagram, for instance, you can save money on purchasing by participating in affiliate programs. Let's sort out what it means. Many online sellers propose to enter their affiliate programs. It means that you will get money from each sale. You may ask how to do this. There is nothing much to do; just sign up for an online merchant`s affiliate program, place the needed affiliate link in your Instagram account, ask your subscribers to buy something, and get your share of each sale. You can also ask your friends, relatives, or group mates to buy something. This hack differs from others because you need to do some kind of work in order to save money.
Download and Use Special Extensions
Last but not the least hack is to download special extensions. This is perhaps the most useful tool on how to save your money. All you need to do is download free browser extensions. They will do the whole work by automatically searching for coupon codes. Such a way is working as you will save not only some sum of money but also your time will be saved. There is no need to search for coupons by yourself anymore.
We hope these hacks were useful and interesting for you on how to save your money on online shopping this summer and for the future. All that remains for us to do is wish you pleasant and, most importantly, profitable purchases.
About the author: Nicholas H. Parker is a content editor at BuyEssayClub. He used to manage the content team at the company he worked for. Currently, Nicholas writes articles to share his knowledge with others and obtain new skills. Besides, he is highly interested in the web design sphere.