There are many things involved in the growth and maintenance of an online business to make more sales. You have to go all the way from creating an inventory, customer service, marketing to shipments, etc. It involves a whole lot. But to make it easier, online business owners can leverage some of the systems provided by other platforms. One such platform, especially for a small to medium-sized business is Amazon.
As of 2019, amazon already had millions of daily active users and is many people's best bet for online shopping. If you were to acquire a product online by yourself, you definitely would not look past amazon. You can leverage this for your online business. Using Amazon for your online business already provides you with a platform with which you can market and connect with customers, make sales, bill, offer discounts and ship your products to customers. This means that you are able to kick off your online shop with minimal resources and grow your business faster while also taking invaluable knowledge about selling online.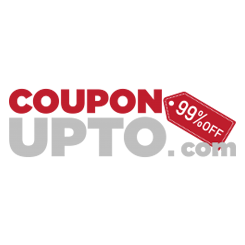 Growing Your Ecommerce Business with Amazon
If you can take advantage of the thousands of users visiting amazon per minute and the daily millions of users, you will quickly get organic traffic to your product listings. The problem with this is that you are not the only business on amazon and there are a hundred or, maybe, thousands of product listings that show up in a customer search. So, the competition is quite stiff. To maximize your business potentials, you have to make sure that your product listings stand out on amazon and are easy to find for people shopping online.
Since you are here, here are some tips by some paper writing services on growing your online shop through amazon advertising.
Create accurate product descriptions and listing titles
You should have listing titles that clearly state the product that you are selling and other important details. To do this more impressively, you have to think of what your prospects might type in on Google or Amazon when searching for a product you offer. For instance, if you have an iPhone case for sale, you can easily use the "iPhone case" as your listing title. But if you want to get better off the competition and ensure that you get more organic traffic to your listings, you have to do better than that. Instead of "iPhone case," it would be more useful to use "protective iPhone 5 case, multiple colors, shock resistant." This already gives the shopping customers some information, and it will also ensure your listing is shown in more search results.
Do not stop marketing on different platforms.
It is simply not enough that you use amazon advertising. You should continue your online marketing, offer discounts and coupons to customers and ensure that you continue to drive more customers to the product. Optimize your website, landing page, and blog with SEO so that they are more visible when people search for your products during their online shopping. Social media is another means to generate organic traffic, and you can also go for paid adverts. Just do what you can to continue driving interested prospects and customers to your products on amazon.
Sell the product in its listing.
When you write your product descriptions and listings, be sure to write from the customers' perspective; this is the surest way for your products and shop to stand out from among your competitors. You have to engage your knowledge of customer psychology and marketing to show them what they will benefit from your product. Let them know what improvement it will bring to their life. Add other details like your product features and FAQs on your brand and products. This will increase your sale of the product.
Add multiple clear and abundant photos
Customers want to get as much information as they can about a product they are buying online. So, if you are serious about selling to them, you will tell them what you are selling, and you will show them as well. We know how important discount and coupons are, pictures are also important. It would be wrong and unprofessional to pull up a photo of the product you are selling from Google search or other image searches. The customers can do this themselves, and they are likely not to trust those images. So, you will be giving them a wrong impression of your brand and make them see you as not trustworthy. Instead, you should pay professional photographers to take a photo of the products, very much like you are posting them on your website. You can also make these photos by yourself, ensure that you use a camera with durable quality and excellent lighting.
If you could, add videos of your products and show how they are assembled or used if you have to point out the outstanding features of the products.
Encourage good reviews
One well-known characteristic of amazon users is their love for reading reviews. This is quite important to them, too, as it allows them to compare and contrast different sellers and products to choose the one that is right for them. The truth is, you are likely to sell your product much faster on amazon if prospective buyers see plenty of positive reviews from people that have used it previously and how good they feel about it. Although many buyers tend to review products they have used without asking, it would profit you more to encourage them to send in their reviews, especially for those who might not want to. You can do this by sending an email to your marketing list asking for them to write reviews or include a small note asking for their study in the package.
Be careful not to solicit or post fake reviews. Firstly, this will make the customers lose trust in your brand and your products. Secondly, it is at odds with Amazon's terms of service and can cause them to remove your product or whole business from their site.
Choose your category and subcategory right.
This is a significant step not to miss to get more organic traffic to your listings. When you list your product in its right category, it will quickly come up as the right related products when people are browsing or shopping products. But if it is in the wrong type, it will get fewer clicks even if it does pop up as a related product. For instance, if your product is organic soap, you do not want your soap coming up with other industrie
s' supplies. So, be sure to double-check the subcategories and categories for all your listed product. This will make sure that it appears with the right customers and will make it easier to connect with your market.
Why should you grow your business with Amazon?
There are many reasons you need to use amazon as a platform to grow your online business and increase sale. This platform provides you with numerous benefits that you can leverage on for your growth. Some of these are:
Built-in customer base: all over the world, millions of people visit amazon daily, and thousands of products are sold. This ready-made market is something that you would struggle to get on your website. It is worse if you are a startup. Amazon allows you to make a profit as a startup and also helps you attract customers.
Reliable and trusted brand name: customers will likely buy from a business that they know or recognize. You should not even be in this frame. But because of amazon's reliability and trustworthiness, people will buy from you without knowing your name. Ordinarily, it will take you a while to earn such a level of trust. But you have the credibility of amazon to leverage on to make sales while also building your brand.
Technical work is done: this is one of the most challenging tasks that you would face as an eCommerce brand. You have to set up your eCommerce platform, make it easy for prospects to browse through your product, order, add to cart, etc. it is many technicalities that need to be done. But by advertising with Amazon, you do not have to deal with all of these, at least for the main time that you are starting up. Amazon handles these technicalities and maintains it to focus your resources, time, and energy on other things.
Conclusion
By working with Amazon to grow your eCommerce store, you have all the necessary ingredients to develop your own brand your way. As a startup, you get to focus on fewer technicalities and more on gaining customers and making sales. You can then transmit your experience with amazon, as well as your time and resources on building your own platform. If you like, you can also use the simple business model of working with third-party websites. Using the influence of amazon is an effective way to startup and grow your online shop.
Author's Bio
Alice Jones is a writer and journalist. She is from San Francisco, CA. She graduated from the University of San Francisco and got a master's degree. Alice concentrated on such topics as business, marketing, and freelance.