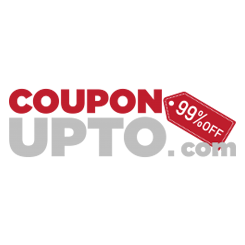 Social media has become an integral part of our lives. Especially with Gen Z, however, people of almost all demography are part of social media nowadays. Except for the basic requirement of connecting with people. Social media helps in many different ways. Starting from making us aware of the happenings in the world to what's the latest movie. It has become one of the fastest sources of information transfer. It helps as get to see a world without boundaries wherein you can follow everyone and anyone and get updated accordingly. Like two sides of a coin, social media also has some downsides, but it can help you if you use it properly. It can be used to save money and keep yourself under the set budget throughout the month. And in the meantime, you can buy whatever you want. These tips and tricks can go a long way in making pocket-friendly purchases or getting across deals using social media. Here's a list of things you can do to save money with the help of social media.
Become a DIY master
DIY or 'Do it Yourself' is a trend that has actually emerged through social media. A number of channels that provide DIY videos and subsequent reaction channels to these videos are also available. One of the best sites to get hands-on cute DIYs is Pinterest. Pinterest is one of the most aesthetic social media platforms. If, let's say you're going to a party and do not want to wear the same dress, then Pinterest, as well as YouTube, can come to your rescue. You do not need to spend money on buying another dress. By getting ideas from YouTube and watching reaction videos, you can actually understand the DIY works. That way, you do not waste your time. The pocket-friendly DIY option can make you look pretty and also help you save money.
Look for Hashtags
Hashtags are one of the fastest ways to reach discounts you would not otherwise know existed. Hashtags on Twitter and Instagram are used by both individuals and brands; once you retweet a hashtag or post a picture using that on Instagram, the popularity increases. The next time you feel like shopping. Search for most popular hashtags. You can find your favourite brand's hashtags as well like this. In this process, you can locate if there is any discount or give-away contest that the brand of your choice is hosting.
Follow your favourite brands
Social media is one of the best places for marketing, and every brand nowadays does so. An online presence has become very important. To engage more customers in the brand's social media handles, they give discounts and give away every now and then. Your favourite brand can even start a challenge and attach some deals along with it. Be on the lookout for the brands of your choice. Do not just do this for clothing or accessories. You can also apply the same for restaurants, hotels, vacation packages, and many more. Save your money using this smart trick.
Look for deals
Social media gives companies a huge customer base. As customers, we can think of it as a marketplace with n-number of options. There can be high-end products being sold on social media and also products that are of good quality but have some deals on them. Use your time on social media wisely and look for deals on the thing you would want to buy. This approach can prevent you from spending more money.
Save money on marketing
From a marketer's point of view, social media is the best place to market your products and services. After the emergence of social media as a global platform, a new branch of marketing emerged, namely social media marketing. Social media marketing gives you a huge base to reach out to your prospective consumers. You can use this opportunity to attract customers and build relationships with them. Unlike traditional marketing, social media marketing does not necessarily require a huge capital investment. If you are a small business, use social media to spread the word. Build a charismatic presence and attract customers, all the while saving money using social media.
Follow channels that provide financial advice
Social media can also be used in such a way to gain knowledge. You can use social media to gain knowledge and create healthy habits. If you have problems saving money and want to fix it, follow channels in social media that help you with financial issues. There are various niches where a content creator creates content. One of them is to help people with financial issues. You can find useful tricks and tips on YouTube as well as Instagram. Use these platforms judicially and fulfil your goal of saving money.