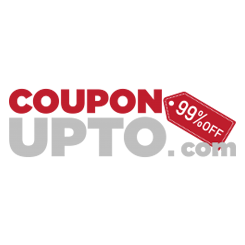 Gambling is the topic that will always involve people with so many opinions on the issue. The funny side of things is that even those people that participate in gambling will have different views about the activity. Some will tell you that the game is not fair to them while others will rave about their luck.
However, the one fact that we can all agree on is that gambling is a game of odds. This is one of the things that make it fun and addictive at the same note.
On this note, let's begin by understanding the concept of gambling. The common definition of the term entails betting something valuable such as money or an asset, on the outcome of a game or even an event.
From the definition, you can already tell why gambling is such a controversial issue. It also explains to you why certain gamblers tend to rely on superstitions as opposed to odds when placing their bets. However, in this article, we will be more reliant on fact as we look at some of the gambling statistics that will amaze you.
Americans Do Love Gambling
According to Marina Turea, writing for OnlineCasinoGems, "Americans make up one of the biggest population of gamblers in the world. Based on research findings published by the Journal of Gambling Studies, most of the Americans gamblers mainly engage in sports betting. Another category with a large majority of gamblers is that of lottery and online casinos".
These figures are quite astonishing considering that online gambling is still illegal across several states in the USA. However, according to an article in the New York Times, the revenue incentive is making several states to actually consider legalizing online gambling. Based on figures that this industry makes for Uncle Sam, it is a topic worth revisiting.
The gambling industry contributes about $137.5 billion in terms of annual revenue to the country. It also contributes to the economy in other ways. The industry offers direct employment to about 730,000 individuals in the country.
Are You in Danger of Gambling Addiction?
If these statistics are to go by, you are probably not. According to a report released by the National Council on Problem gambling, Americans with gambling addiction do not exceed 2% of the population. Considering the high number of individuals that engage in gambling, this can be viewed as a low number.
While this is a small percentage, it does not mean that you should not watch your gambling habits. Maybe the following fact will explain why. The budget set aside to help deal with gambling addicts is meager at best. For every $128 set aside for substance addiction, only a dollar is set aside for compulsive gambling.
Australia is a country with a bigger gambling addiction problem. Research reveals that an average citizen in this country spends more than $1,200 on gambling.
This is way much higher than the average amount spent by citizens from other countries. What is even more alarming is the fact that about 80% of adults in this country are all gamblers.
Statistics on Casino Winnings
According to statistics released by a Wall Street Journal, there is a 30% probability for a casino gambler to walk away from a winner. This data has been obtained from a study conducted on more than a thousand online gamblers over a period of two years. This will probably offer you some hope if you are about to sign up to an online casino.
Being a game of odds, you will probably not like what the study established about those that continued to gamble on their winnings. Of those that took their chances for another round, only about 11% of them were able to win again. Even for those lucky ones, the highest most of them won for the second round was about $150.
If you are planning to go big on your bet, time to take a pause and see what the statistics have in store for you. From the same study, the figure shows that 95% of the heavy bettors were on the losing end. Those placing big bets of over $5000 were the worst losers because their low to win ratio stood at 128:1.
While still on the statistics of odds, you stand a bigger chance of winning while playing the Blackjack as opposed to the slot machines. Research on several slot machines reveals most of them have 35% better odds over the player using them.
Some of these machines have shocking statistics. For example, only one in five thousand players have a chance of winning against the machines.
Who Takes the Largest Pot of Gambling Revenue?
This one is of the most discussed topics when it comes to gambling. According to some tourist attraction rankings, Las Vegas is among the world's top gambling destination. This being the case, you will be forgiven for thinking that it ranks on top in terms of the revenue obtained from gambling activities.
This is actually not the case; statistics reveal that Macau has a gambling revenue that is three times more than that of Las Vegas. This actually a decline, because before 2014, their revenue figures would go as high as seven times more. Those that are familiar with this region will tell you that it is another hub of the world's largest casinos.
The fall in revenue from 2014 was a result of the Chinese government imposing stricter laws on gambling. Despite these new regulations, the industry still performs very well. Gambling also continues to be a major source of tourist attraction in the region.
The Road to Becoming a Professional Gambler May Be Longer Than You Think
Have you ever thought of making gambling your profession? Well, you may have to re-think again. According to the Washington Post, the "professional gambler" title is only reserved for the selected few. You have to be a real legend to enter into this category.
Based on statistics only 0.5% of all gamblers fall in the professional category. To make it to this category, you must maintain a win rate of 55% and above for all the bets you place. In the US, the following are the conditions you have to meet to be regarded as a professional gambler:
· Gambling must become your full-time job
· Your motive for gambling has to be making a profit and earning an income while at it.
Time to Gamble with Facts
Facts and statistics on gambling are hard to come by. Most of the data that would help come up with these statistics are closely guarded by those that run the industry. However, in this article, we have provided you with a hint of some of the amazing statistics about the gambling industry.