For business, choosing an online solution for e-commerce is very important because you need to be able to feel secure using the platform and it should be something you will stay with for a long time.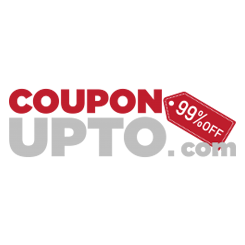 How to Choose the Best e-Commerce Solution
There is no right or wrong way to choose an eCommerce solution. When you choose a solution for e-commerce, you have to consider what you need the platform to do for your business.
There are five factors that you will want to consider when deciding on solutions for e-commerce you need for your online site.
Ease of navigation

Payment method

Type of products you are selling

Mobile-friendliness

Ability to integrate with your websites and social media
eMagicOne – the best solutions for e-commerce
Nowadays, there are more and more online eCommerce solutions available. So if you are seeking out all e-commerce solutions for your business at the fair price, eMagicOne is the best place for you.
EMagicOne Company offers smart and convenient solutions for e-commerce. EmagicOne can pride its provide top-grade solutions for leading shopping carts called Store Managers and tools that amplify the functionality to ensure integration with other systems.
All eMagicOne services include Store Manager Software for Magento, PrestaShop, WooCommerce, Zen Cart, X-Cart, VirtueMart, OpenCart, Cube Cart, Pinnacle Cart, and more. All unique tools are worth investment since they are designed especially for those people who value their time and work. With eMagicOne Services, you can update data, learn new things, create reports, or make data updated with any changes needed to get the ideal results.
Being on the market for over 10 years, eMagicOne has acquired lots of awards for its products such as PrestaShop awards 2012 best module, PrestaShop's Favorite 2016.
Outstanding Features of emagicOne
At eMagicOne, all of the eCommerce power in one tool is available.
Complete and most effective store management

Accounting automation with QuickBooks

World's largest marketplaces support - eBay, Amazon

Ship orders with USPS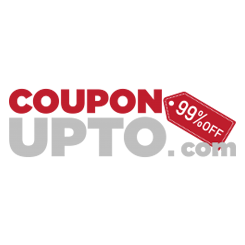 Top Services at eMagicOne
Store Manager for PrestaShop
Store Manager for PrestaShop is a Windows application that enables you to efficiently and in a short time manage your PrestaShop online store. This solution makes PrestaShop store management much easier and quicker.
PrestaShop Store Manager. Perform the most complicated tasks in 2 clicks

Extensions for eBay, Amazon, QuickBooks, USPS, etc.

Free PrestaShop Mobile Assistant

PrestaShop Services
Store Manager for PrestaShop addons greatly extends the functionality of the software itself by providing the ability to integrate with other systems and channels.
Store Manager for Magento
Store Manager for Magento is a Windows application that enables you to efficiently and in a short time manage your Magento online store.
Integrate with supplier, eBay, Amazon, QB, USPS

Automated Product Import

PDF Catalogue Creator

Shipping Integration

ICEcat Product Catalogue Integration
Store Manager for VirtueMart
Migration from VirtueMart to Magento, WooCommerce or Shopify

VirtueMart data scraping service

Free VirtueMart Store Manager. Perform the most complicated tasks in 2 clicks

Free VirtueMart Mobile Assistant
Store Manager for X-Cart
X-Cart Store Manager - perform most routine tasks in no time.
Scraping Service

X-Cart to Shopify Migration

X-Cart to Magento Migration

X-Cart to WooCommerce Migration
EMagicOne Partners
To broaden worldwide eMagicOne solutions for e-commerce, eMagicOne have to with other leading companies in the same field. Their goal is to bring together dynamic, open-minded companies and organizations in order to bring a perfect shopping experience for customers.
Today eMagicOne work with many partners such as PrestaShop, MagneticOne, Marketing Informatioco, Crowdin, Stamps, Couponupto.com, and more. Especially, couponupto.com is an important partner of the eMagicOne company. Shopping at couponupto.com helps customers save money as well as time to find out discounts. At couponupto.com, you can get eMagicOne coupon codes, discounts, deals, and promo code up to 99% easily.
In conclusion, there is no best solution for anything when it comes to your online business, you just have to consider the factors that you feel are most important. You should choose the solution that not only satisfies your immediate needs but also will grow with your business.