Are you looking for Cyber Monday deals and sales 2021? Well, the article will help you know everything about Cyber Monday.
Cyber Monday 2021 will fall on Monday, November 29. However, Cyber Monday sales will begin way in advance of that date. Now, let's discover!
What is Cyber Monday?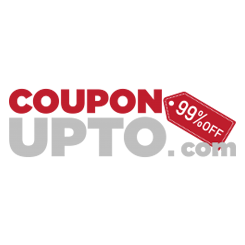 This article is not supposed to give you a history lesson, so I will be concise. Cyber Monday is "supposed" to be the Monday when the Black Friday Deals end. There was a time when Black Friday sales were only confined to the Friday – but recently they have been going on and on covering the entire weekend (and sometimes the entire week).
Now, when the Black Friday Sales weekend ends, you will get a Monday, which is called Cyber Monday. Why it's called that? Well, Black Friday used to focus on the in-store sales, while people used to buy things online on Monday (due to obvious reasons), and thus the name.
In 2021, things go like this – you will get an epic Black Friday sale that will last the whole week, and then the following Monday you see a Cyber Monday sale where the sales are going to peak up (because it's the last chance to get into the sale), plus the prices will be reduced even further.
When is Cyber Monday 2021?
Cyber Monday 2021 is going to go live on the 29th of November, that's when the Black Friday deals are going to end, and this will be your last chance to shop anything on a sale. Cyber Monday sales will begin way in advance of that date. The sale will go for an entire day (24 hours) and will start at 12 a.m. ET.
Cyber Monday Vs Black Friday Deals!
Many people have this question whether they should do the shopping on Black Friday sales or wait for Cyber Monday. The answer is not simple. Yes, on Cyber Monday the prices are going to go even lower – but the stock will be limited. So, you might miss out shopping that Air Fryer if you wait long enough.
Make sure you see how much of the product is in stock, and how trendy it is. Will it be finished by the time Black Friday deals end? It's really pure instant and judgment.
What to Expect on Cyber Monday 2021?
You can expect a variety of products on Cyber Monday 2021 ranging from home appliances, TVs, furniture, alcohol, mobile phones, and mobile accessories, fashion products, and makeup, etc. But the stock is going to be limited for sure.
Everything that is extremely trendy, would probably have its stock finished by the time Cyber Monday comes up – yet for this reason, brands usually roll out a few new products on Cyber Monday on discounts, that weren't included in the Black Friday deals.
What Brands Will do Cyber Monday 2021?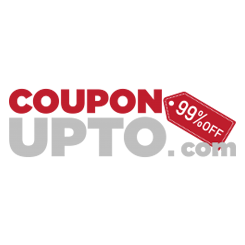 The good thing about Cyber Monday is that it is not limited to a single brand or shop – every brand and retailer out there is going to have a Cyber Monday sale, but not everyone of course. So, how would you know? The pointer is very simple, if a brand is giving of Black Friday sale, they are definitely going to participate in the Cyber Monday sales.
If you want some names, make sure you have an eye on Amazon, Target. These are giant retailers that offer great deals and discounts on Cyber Monday like Walmart Cyber Monday Deals, plus they usually don't run out of stock on trendy items.
Shopping Tips on Cyber Monday
Keep an Eye
Make sure you are subscribed to the newsletter of the brands you want to shop from, and keeping an eye on their social media accounts. We have guessed the Cyber Monday date, which is official enough – but you never know when brands might pull something creative to get more sales.
They may extend the Cyber Monday sales, add new products into it or offer a Flash Sale of a few hours to peak the sales. Being part of their subscriber's list and social media circle makes sure that you get this news before anyone else.
Additional Coupons
If you want to shop or on any of the major retailers or marketplaces for home appliances or literally anything else, make sure you see these linked pages to get the best deals, coupons, and discount codes to save some extra bucks.
Moreover, you can visit CouponUpto.com and simply search the brand you want to shop from and get a very comprehensive list of active coupons and discount codes, along with deals that can save you some serious cash.
Conclusion
I hope this article cleared the confusion about Cyber Monday 2021: When it is and what to expect in it. Honestly, it's all very simple if you have a good strategy. Make sure you have a list of items you want to shop so that you don't end up shopping for things that you don't need and wasting all the money that you were supposed to save.