Aldi is famous for its attractive deals. Every week, shoppers can buy dozens of products more cheaply with the advantage of coupons, discount codes and promotion codes. Offers range from baked goods to clothes and home decor. Here are the main highlights of the week from September 30 to October 6, 2020.
This time, the chain offers discounts on fall specialties! From snacks to home decor items, these products will make you feel warm and cozy this season! Preview all offers in the Aldi weekly flyer and save on your groceries. There are thrilling non-food specials dedicated to the Day of the Dead!

Overview of the Offers
The latest weekly ad features food and non-food items connected to the season. Snatch the bargains while they last! Prepare your home and wardrobe for fall festivities. Halloween is coming, so how about some pumpkin candles? This week, this vegetable is found everywhere, from snacks to creative elements for your interior.
Day of the Dead Specials
This week, Aldi offers a rich selection of specials to help you prepare for the Day of the Dead and Halloween. These Aldi Finds will help you decorate your home for the occasion. Spooky candles, inflatable witches, and succulents in colorful skulls. There is no shortage of creative items from Huntington Home!
Featured Find: Huntington Home 2-pack Skeletons for $4.99

Day of the Dead Succulent at $8.49 each

Assorted Mini Day of the Dead Air Plant at $4.49 each

Huntington Home Pumpkins/Bat/Witch/Cat/Ghost/Spider (4-inch, inflatable) at $12.99 each

Huntington Home Ceramic Pumpkin Candle at $6.99 (10 oz.)

Huntington Home Twig Wreath/Tree at $12.99

Huntington Home Galvanized Lantern at $8.99
Fall Flavors Collection: Snacks
Simply Nature Butternut Squash Sea Salt/Cinnamon Brown Sugar Crackers at $2.99 (4 oz.)

Clancy's Cinnamon & Brown Sugar Sweet Potato Chips at $2.29 (6 oz.)

Clancy's Roasted Sweet Corn Popcorn at $1.99 (6 oz.)

Millville Pumpkin Spice/Harvest Granola at $2.99 (16 oz.)

Baker's Corner Fruit Cobbler/Crisp Mix at $1.39 (9 oz.)

Benton's Pumpkin Spice Sandwich Cremes at $1.99 (10.5 oz.)

Clancy's Pumpkin Spice/Caramel Apple Flavored Pretzels at $1.99 (7 oz.)
Fall Flavors Collection: Pastry and Cookies
Bake Shop Cheesecake: Pumpkin/Pecan at $4.99 (16 oz.)

Bake Shop Apple Cider/Pumpkin Pie Cookies at $2.99 (14 oz.)

Bake Shop Mini Pumpkin Spice Cupcakes at $2.99 (10.5 oz.)

Benton's Fall Cookie Thins (Pumpkin Spice/Apple Crumble) at $2.39 (4 oz.)

Lofthouse Harvest frosted Sugar Cookies at $2.89 (13.5 oz.)

L'oven Fresh Maple Breakfast Bread at $3.99 (26 oz.)
Aldi Savers: Meat & Sauce
Do you want to make savings on top of savings? These deals become available on September 30. Take advantage of these offers while supplies last! This week, you get:
Morton's of Omaha FRESH Seasoned Tri-Tip Roast at $4.99/lb.

Wahlburgers FRESH Gourmet Blend Angus Beef Burgers at $6.99.

Wahlburgers Wahl Sauce at $3.49 (12 oz.)
Nature's Nectar Sparkling Fresh Cider 4-Pack at $3.99 + CRV (4*12 oz.)

Barissimo Bourbon Pecan/Amaretto Coffee Cups at $5.79 (18 ct.)
Clothes for Rainy Weather
Aldi finds will make you feel warm and comfortable even in rainy weather. Check the new special selection of clothes, footwear, and accessories. There are even rain jackets for pets! Bad weather will not affect your mood anymore, even if it pours with rain!
Adventuridge Men's Reversible Casual Belt at $7.99

Adventuridge Men's Flannel Shirt jacket at $17.99

Garderline Men's/Ladies' Neoprene Boots at $24.99

Sells Ladies' Tall Rain Boots at $17.99

Skylite Stick Umbrella at $6.99

Heart to Tail Pet Rain Jacket at $7.99
This year, many of us have discovered the benefits of training at home. Check this week's Aldi Finds for exclusive offers. These will help you keep fit and improve posture without visiting a gym. Don a trendy outfit, unroll your yoga mat, and keep track of your results easily! Here are the top picks:
Featured Find: Crane Ab Mat/Massage Roller/ Posture Trainer at $9.99

Crane Pedal Exerciser with a large LCD screen at $29.99

Crane Body Fat Scale at $14.99

Crane 5-Level Resistance Tube Set at $12.99

Crane Folding Fitness Mat at $24.99

Crane Ladies' Ultra Coverage Support Bra at $8.99

Crane Ladies' Yoga Pants at $12.99

Crane Ladies' Memory Foam Walking Shoes at $11.99

Welby Blood Pressure Monitor, Wrist Type at $19.99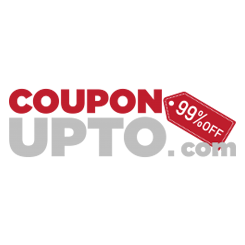 Organize Your Home
These items will help you keep your house clean and tidy all year long. Free up space by using these handy accessories. In a well-organized kitchen, you will cook with inspiration! This week, there is a wide range of offers from the Easy Home and Huntington Home brands.
Easy Home Pantry Organizers at $4.99

Easy Home Spray Mop at $12.99

Easy Home Kitchen Cabinet Bins at $4.99

Easy Home Collapsible Dish rack at $7.99

Easy Home Shopping/Utility Cart at $19.99

Easy home Modern Kitchen Organizers at $6.99

Huntington Home Under-Sink Shelf with 12 panels (removable and adjustable) at $14.99

Huntington Home Roll-Up Drying Rack/Silicone Sink Mat at $7.99
The Bottom Line
These are just some of the offers available until October 6. These items are hot, so grab them until they sell out! Do not let falling temperatures get you down. This fall, you can feel cozy with clothes and accessories from Aldi. The wide range of pumpkin-themed products will add bright colors to your life and menu.
Customers can make significant savings if they follow the brand's ads. Check Aldi's weekly circulars to keep track of new deals. There are also quite a few hacks to try! For example, the retailer slashes 50% off bakery items two days before their expiry date. In addition, Aldi store brands often have the same quality as name brands, but they cost less.