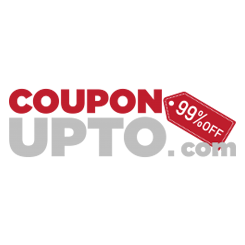 Thanks to the breakthrough of the internet, all the aspects of this modern life are boosted, especially, the online marketing business. Indeed, in order to make the business online going well, one of the most important driving forces we need to focus on is the coupon.
Did you know the truth that more than 80% of customers use coupons and promo codes when shopping online? Yes, that is the truth. They even not only want and use coupons but also actively looking for it.
Do you want to increase product awareness? Would you like to attract new customers and driving revenue? Of course, right?
So coupons are an exactly powerful strategy to help you reach the goals in doing business
But it is not easy to gain success unless you know exactly how to grow your business using coupons. Couponupto.com will help you check the list of guide.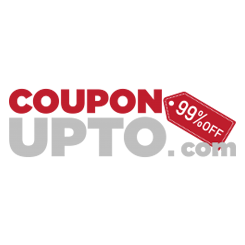 Customers perceived on the offer(coupons)
Let remember to attract customer right away basing on the way you show coupon. Besides, try to understand and target customers who are willing to spend more. Because normally customers can look for you and also leave you like the satisfaction on the coupon that you present. In marketing online, there are thousands of business, the most effective coupon strategy is the winner. Appealing customers is not enough, it has to together with keeping them and make them be loyal customers.
Understand Your Site
Most of the customer tend to spend more amount when they have digital coupons. At your own site, be sure your coupons are flexible and potent enough to succeed in the campaigns of change continuously without affecting the user experience of customers
For example: Make sure that the coupons and code on your site run smoothly and be updated regularly as if there is any trouble, customers may think the code is no longer valid and they are also no longer access your site.
Distribution is the driving force.
Don't hesitate to invest time to consider all available channels and strategies to let customers know your campaign about discounts and coupons since the way you decide to boost your campaign could be the key to success. Sending codes via email, phone number, share on social media, on a flyer, in a podcast or brochure, whatever distribution tactic to boost your business, don't miss any chance.
Set a Schedule
Set a clear schedule for start and expiry date for your coupon code is the most important step to prevent your business from being overspending and fraud, this is also to avoid disbelieving of customers when they, unfortunately, reach the fail code.
Furthermore, you should add the time limit as it is a great way to affecting a purchase as the fact that there 82% of customers redeem the offer within a week (for those who count in digital coupons).
Appeal to the self-interest of your customer by selling the Benefits
Customers are only interested in what you and your best product can do for them so you should let them know all the benefits of the use of your product and service, then combined with coupons. Saving time, saving money, improving the standard of living, increasing your comfort, convenient or improving health at the affordable prices when applying the coupons are all the things that you need to show. Who can leave from the great benefit? in other words, no one can ignore this special attracting strategy. This is a great way to increase products and store awareness and then develop your business.
Make A Solid Offer
Offer Discounts
Dollars off work best and sometimes percentage off is good but in case they are high percentages and the value of the product is well known
For example $50 off Businessbydesign.net coupon, 50% off Businesschicks.com coupon
Offer bonuses
In this offer, buy one get one or buy one get something free is applied as the common way that all the business can't overlook when implementing the coupon tactics.
For instance: "Free Apparel When You Regist as Member Of Businessboutique.com coupon
Offer Premiums
As we mentioned before, customer normal interested in the benefit that they can reach, show offer premiums could give them the satisfaction and make them loyal with you
Offer Free Information
Offer the "free" is pretty work, customers, of course, prefer the "free" campaign, it is easy to attract their attention. E.g "FREE details", "FREE samples", "FREE trial"
Use Bold, Commanding and Specific Headlines!
Bold, Commanding or Headlines are the first quote attack the eyes of customer that appeals them to your coupon tactics by its special and urgency
Let's try this example
" Save $X on Any X in This Month Only"
" Free X to get the Beauty Secrets"
" Save you up to 80% on X"
There are so many ways to give those lines that depend on the characteristic off your products, your business, and your creativeness.
Always Up-Sell.
Always suggest and offer extras information- related to coupons and discounts of items when a customer requests information or places an order. Point out the added features and benefits of a higher-priced item so that they could have more selections and then show the customer specifically how these features will make his life easier, safer, etc.
Don't Stop After the Sale Events
Don't stop at any the end of sale events, you should continuously follow up your customer list combined with generating the next plan program
Keeping applying all the way above to develop and enhance your business like using ride-along, invoicing stuffers, new catalogs, new product brochures, special sale flyers, preferred customer sales and discounts, customer appreciation events, more coupons. Keep your customers coming back to you!
Coupon Partners
Remember to create exclusive promotions for coupon partners to promote that boost your marketing goals. You can adjust the promotions that are posted on coupon sites, then Coupon partners can help drive the best results for your brand. Besides Couponupto.com - the most reliable coupon partner of many businesses in marketing online. Couponxoo.com, bestproductlists.com, and goodinfohome.com are the best websites where you can find the coupon, connect, and even leave reviews that benefit both the businesses and shoppers.