For any business, it is hard to service in a competitive market without growth. Naturally, companies that do not grow soon disappear.
Unfortunately, 20% of small businesses can not come through their first year, and 70% have no choice but stop their operation after ten years in business. How can you avoid becoming one of those?
By taking innovative growth hacking strategies, you can enforce your business strength, acquiring new customers, and retaining existing ones at the same time.
In this post, we are going to share with you the top 8 growth hacking techniques which help to revolutionize your business in the new era of economic revolution. We mainly design this guide for entrepreneurs, founders, growth leads, or anyone else who is dying for a secret to skyrocket their business operation.
What is growth hacking?
Growth hacking is a popular buzzword that we heard on any eCommerce forum, but does anyone really know what it means?
Generally, it is a term describing experiments and processes using creative, innovative, and low-cost methods to build and maintain a company's customer base. This kind of smart shortcut is typically used by early-stage startups that are bootstrapped for funds. In specific, business owners use growth hacking strategies to optimize all the stages of the growth hacking funnel, including Acquisition, Activation, Retention, Revenue, and Referral.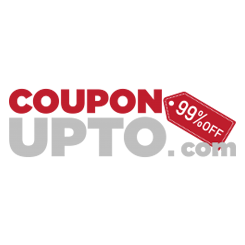 Many people possibly confuse growth hacking with some sort of marketing; however, it is not. Instead of using traditional ways, growth hackers are so good at using modern tools and technology to put their hacks into practice.
How to develop a growth hacking strategy?
If you want to make any growth hacking marketing strategy successful, the followings are the crucial factors you should take careful consideration.
If you have fantastic products that satisfy customer's needs and wants, you own more than 50% of success. Therefore, no matter what your strategy is, understanding customers and their shopping journey are at the center of every successful business. Once you get this knowledge, you can use it to persuade potential and existing customers that buying from you is in their best interests.
Firstly, create your buyer personas by collecting the following information:
Age, gender and education

Key information sources such as favorite shopping platform

Goals, values, challenges and pain points
Secondly, know your customer journey.
When you already understand your customers, you need to develop a more profound knowledge of the shopping journey. Here are the three main stages that customers often follow
Awareness stage, when they know, there is an issue but do not know about your solution

Evaluation stage, where they are comparing potential solutions to their problem, including yours

Conversion stage, where they decide to choose your solution instead of others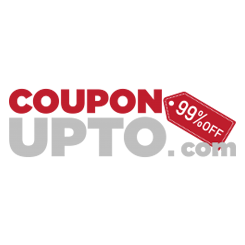 Thirdly, optimize your site to boost conversions.
As we have mentioned before, growth hacking strategies need modern tools for their development. Therefore, an optimized site supported by advanced technologies is a promising land to deploy your ideas. This kind of website is supposed to :
Help customers find the information they need easily

Provide you opportunities to closely engage with customers

Track customer's interaction and shopping behaviors

Offer full rages of trustworthy social proof, testimonials, etc.
8 Growth Hacking Strategies to boost your business
Now that we are clear on what exactly is growth hacking let's dive right into the top 8 actionable strategies to grow our business exponentially in 2020.
Optimize your website
Having a poor site performance is no more than begging customers shop where else. Therefore, increasing the function of our site is a must. Because your website is where customers get the first impression with your brand, it should be built on a reliable and fast server, equipped with new technology to support customers during their shopping time effectively.
Optimize your homepage. Keep it as simple and attractive as you can. Make sure that useful information about your products or services can be found right on the home page. Having a very simple homepage helps to make a decision-making process much simpler as it removes confusion or overthinking amongst the minds of potential customers.
Some companies, such as Quora, Twitter, etc., have succeeded in implementing this hack.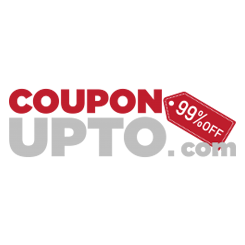 Invest in your content
High-quality content
For many years, the content has been at the heart of any marketing plan, and for this year, it continues to be true.
Despite the availability of information online, consumers still expect to use a reliable source of information useful for their shopping. Hence, by providing high-quality content that can assist the customer in their shopping journey, you can show your expertise and communicate with them from a place of authority, allowing you to build customer' trust and loyalty.
Case studies, industry articles, white papers, and instruction will be the reliable and convinced source which can render target customers to be more responsive towards your product and solution. Statistics show that
95% of B2B buyers tend to choose a vendor who can offer them a rich source of content, which make it a lot easier to navigate through each stage of the buying journey

62% of buyers can make a business decision based on online content alone (Content Marketing Institute, 2019)
Interactive content
Businesses today are using and continue using interactive content to maximize engagement across the board.
Interactive content requires the participants' active engagement — more than merely watching or reading. In return for that engagement, participants receive right-time, relevant information they look for interactive content, including infographics, case studies, landing pages, quizzes, presentations, and ebooks.
By using interactive content, you can :
Create a high engagement rate

Capture or and relevant customer data

Increase brand loyalty
Offer free products or service
Creating free products or services is an insanely useful growth hacking strategy. Everyone loves free things, including your target clients. Free products not only help to grab customer's attention but also convince customers your products are useful and trustworthy. Gradually, when a substantial client base is consolidated, your clients will be ambassadors of your brand and will take care of the publicity of your brand (for free!).
For example, to market their product, Hotmail, one of the first email providers, offering free email services to its users, leading to 20,000 new accounts. This allowed them to obtain 3,000 new clients a day and reach the threshold of one million users within just six months.
Create a sense of FOMO
FOMO is a psychological hack that complements any growth hacking strategy.
FOMO stands for fear of missing out. FOMO marketing is about sending messages that trigger your audience's innate fear of missing out to make them more likely to take action like subscribing or even make an impulse purchase.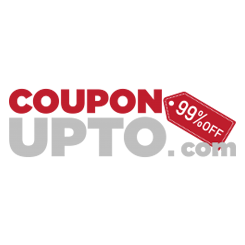 With more than 3 billion active online users, who are easy to suffer from FOMO, there is a good chance to take advantage of FOMO to market your product worldwide.
By using social proof, you can lead people to follow the actions of the masses because they will feel a sense of belonging and won't miss out.
Notifying customers about the recent purchases or the numbers of customers who have added a specific item into their carts is a kind of useful social proof. Consider using Proofo | social proof software to make it work on your site.
Influencer marketing
This tactic uses endorsements and product recommendations from an influencer, a famous blogger, or any individual with a high profile and lots of followers on social network channels. Potential customers will come to your brand because of the high amount of trust for their influencers.
However, sometimes, using reviews from a famous person who has not used your products does not help at all. What matters is that people are still looking for honest and detailed feedback about your products. Why don't you have a free basic hosting plan for life or a premium account for six months in exchange for an honest review?
Gamify Your Onboarding
Many companies are creating competition and rewarding users by point-scoring, giving ranks both for using the product and bringing in new users.
The competitive atmosphere, along with rewards for better performance, naturally natures customers' engagement in your products and brand. This method also proves to expand the customer's base really fast.
Take LinkedIn, for example. They encourage their customers to fill their profile, unlocking various levels of achievement, based on how much information they upload on their profiles.
Use exclusivity to convert more lead
We naturally assume that the more rare or unattainable something is, the more valuable it is. Therefore, by creating exclusivity around your product, you can evoke a sense of curiosity, belonging, and importance in customers, and generate more purchasing as a result.
Now we can understand the reason why people line up in zero-degree weather on Black Friday or wake up at 5 am to preorder the latest iPhone. It's the emotion of exclusivity that evokes their wants to be one of the lucky few who is the first to know if Apple hit the mark.
Why do not you use them for your upcoming offer to increase its scarcity and perceived value:
Waiting Lists
Build a list of individuals who can sign up for a future offer or event ahead of time with a dedicated landing page. By sending emails to the list, you can nurture them towards purchasing the product.
Set Deadlines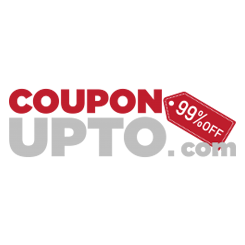 The deadline always creates a sense of urgency and gives the audience an extra push to act now instead of waiting until it's too late. Deadlines for registering for an event or redeeming a promotion is an excellent idea to think about
Have Qualifications
Another way to build a sense of exclusivity is to have specific criteria for those who can take advantage of a particular offer.
Enhance customer experience
This goes without saying that customer experience has been and continues to be the main differentiation in 2020.
Customer experience is the result of every interaction a customer has with your business, begins the moment they discover your company, and continues across all subsequent interactions, including purchases, support calls, repurchases, and word-of-mouth referrals. Hence, everything you do impacts your customers' perception and their decision to keep coming back or not, so the great customer experience is your key to success.
Here is a short checklist that helps to improve your customer experience with your brand this year:
Leverage the power of artificial intelligence

Ask for feedback

Streamline communication

Provide enhanced security to protect customer's sensitive data

Send gifts, discounts, coupons to your customers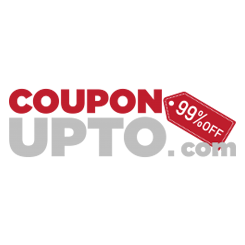 Conclusion
Growth has never been a challenge for many businesses, big and small alike. To thrive and expand your business in such a highly competitive business environment, you can apply these creative growth hacking strategies.
Because there is no single hack that can solve all business problems, do not hesitate to adopt new growth hacking techniques. While trying out new things seems to be harmless, it would be better if you can deploy tried-and-tested growth strategies for sustainable development.
And with this point, we have already finished our growth hacking sharing. We hope you enjoy it. Thank you so much for your valuable reading time!


Author Bio
Daisy is a Mageplaza content writer, who loves to write about business solutions. She believes in the power of words and how a message can inform and even transform its intended audience.