There are about 10,000 themes available for WordPress. Some of them are free themes (free) and the rest are premium themes (paid). You have to choose a perfect theme among them for your website.
Choosing a WordPress theme is not an easy task, especially for newbies who have just started blogging. Most of them are confused between the free theme and the premium theme. but If you're on low budget then here are Wix coupons for you to save money and build a website with this website builder without knowing the programming language.
Read more: Web development company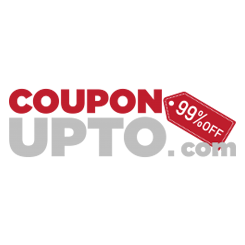 A good Free WordPress theme simply because you don't need to pay to own it. On the other hand, you have to pay for premium themes. Depending on your budget and tactics, using the free WordPress theme at first is fine.
But if you require a highly customized and specialized theme for your niche, and have many other advanced functions to help you get started, a premium theme will be a good choice.
To avoid investing in low quality paid themes, you should consider these criteria for reference before deciding to buy any WordPress theme.
1. Resources - Who do you buy WordPress themes from?
Usually, the themes are developed by:
Company. If a theme is developed by the company, then we know that the theme is backed by good human and financial resources. The risk of a theme abruptly stopping development will be lower. Speed ​​of error correction, customer service, transparency is always more reliable than the individual. However, it should be noted that there are a number of companies that act as intermediaries and distribute revenue commissions to independent individuals. This is considered to be PERSONAL.
Personal. These are WordPress theme developers who want to sell their WordPress theme developed with certain niche to avoid competition with theme companies. They can be sold through their own website or through the market (Example: Themeforest). For personal-developed themes, there is a high probability that in the future, they will stop developing because they are busy with other theme projects. However, you still need to consider other factors.
2. Support - How does customer service like?
Themes do not always work properly. Because the new updates without a thorough testing process will cause many errors. Even after testing, there are errors.
Besides, WordPress plugins and source code are constantly improved through updates, which can cause conflicts with the theme.
Then you will immediately think of contacting support from theme developers to find the fastest way to fix the problem. Usually, theme providers will have the following support methods:
Live Chat. The best customer service, where you can ask a technician or customer service directly to resolve the error as quickly as possible. You should talk to their customer care before deciding to buy a product to check the response.
Support Ticket. The form where you fill out the form and send the support ticket to the support team, you are given a unique ID number. You can check if your problem is processed or not via the customer login portal or via email. The disadvantage of support tickets is that you are limited in communication when explaining issues in detail via email compared to Live Chat.
Contact by email. Emails cannot be checked in the support staff's inbox due to overload and when you know that, you will be dissatisfied with the service.
Support by the forum. The most common support for free themes on WordPress. WordPress has created a forum for each theme and plugin, and you can post bug reports on it to get help from the theme author. This support is limited because your information is public and not private.
These are the most important factors you should consider before choosing a theme. You may not get all the features mentioned in free WordPress themes but you will get those features in premium themes. Therefore, choose a provider with Live Chat or at least have a Support Ticket because the response speed is faster and the feeling of respect is higher.
3. Is the theme suitable your niche?
Some of you when you buy a WordPress theme or forget the theme is right for your niche? You choose only because the theme is beautiful and when it detects an inappropriate theme, you have accidentally bought it.
Usually, theme has 2 types:
The multi-purpose theme, which is the theme can be used for many different general niches such as blogs, e-commerce, products, ...
The specialized theme, which is the theme you only use for a single purpose such as e-commerce, newspapers, blogs, ...
The multi-purpose theme will help you change the purpose when you need it without buying a new theme. The downside of a multi-purpose theme is that it does not have a unique identity or is too specialized in a certain industry.
Special themes help you stick to the most niche and create your own identity, while also often integrating the support tools attached to the theme, which can help you specialize your website and save with the bundled support plugins.
A specific theme is obviously better if you have clear uses and want to differentiate it. The price for specialized themes for a single website is cheaper than multi-purpose themes.
You need to define your niche and purpose of your website, then it will be easy to choose a specialized theme that suits you easily.
4. Is the theme updated regularly?
There is nothing more dissatisfied when you know you have just purchased a theme before the author abandoned it.
To avoid this, you need to check the theme's changelog page. How to check? Usually, the changelog page is usually displayed in the Footer section of the supplier homepage.
The changelog page will show:
Frequency of updating and fixing themes. (The thicker the better. It proves that the author is still focusing on developing the theme)

Latest update date. (As close as possible.)

Are there any major updates or not. (The more the better. Prove there's still a lot of potential in the future)

Theme development time until now. (As long as possible. Show that the theme is stable)
If the theme provider does not have a changelog site, it proves a lack of transparency and a lack of information for customers.
5. How is the theme development roadmap in the future?
Not too many companies will show you their development plans for fear of revealing business secrets. But with a transparent company, they can still show you their development roadmap at a level of information sufficient for potential customers. They will reveal general information about upcoming evasive features and the next major updates.
On the development roadmap (experimental, newly released, stable), you should notice to buy a theme. If the theme is in the testing phase, the theme will generate a lot of errors and the time it takes for the theme to become stable is quite long.
6. Compatibility, bugs and code quality?
The best way to test the theme is to try and experience the theme. You need to manually check the process of using and customizing the theme for any arising errors or not. Some of the important features you check preliminary are:
Responsive. Whether the theme's responsive interface works well or not.

Javascript. You need to use Inspection to check for any red exclamation marks.

Compatible. Check to see if any plugin causes conflict or not, slowing down WordPress back-end.

Custom Customize needs to ensure you can customize the header, blog, footer, sidebar easily.

If the theme has a community on Facebook, check to see if the community has any complaints.
If all is perfect, you can rest assured that the theme is written quite well, with few errors and stability.
On the contrary, if there is an error and you discover, try contacting support and experience their customer service.
If you are looking to buy a theme for your website with a good price but high quality, meeting the criteria you set, this will be a suggestion for you.
Couponupto.com is the place to create an online shopping space where you can have all high-quality reviews, tips, deals, and codes to thousands of online shops, especially websites that offer WordPress themes, plugins, etc.
You may be interested in:
In short, to choose a good theme you should consider the above criteria carefully. But the above six criteria are for reference only, if you are more rigorous then you can add them to your criteria.