When it comes to digital media consumption, no other company has had a bigger impact on the industry than Netflix. However, not everyone has the opportunity to watch Netflix regularly, in the article below will show 6 tips to save money when using Netflix.
Share accounts with family or friends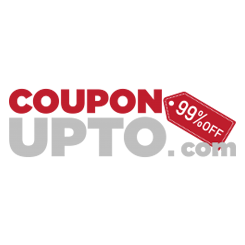 Netflix doesn't care if you bring your account with you to share with everyone. The CEO of this company made it clear that any type of account sharing is acceptable (you can even share your account with people from other countries). Do you know what this means? Watch Netflix for Free!
Interestingly, everyone can watch Netflix in 4K if you share the "Premium" plan with 3 other people. With "Standard" you can only watch HD, with the "Basic" package only SD - nobody wants to watch SD films in 2019!
"Pause" subscriptions
Netflix used to have a convenient "pause" feature. You can suspend the service (and the monthly fee) for a certain amount of time without having to cancel the Netflix plan entirely.
Netflix wants users to come back, so the sign-up process should be as quick and easy as possible. It's like you restart your Facebook account; Enter your email and password and Netflix will ask you if you want to restart your monthly subscription. It even remembers your credit card information so you don't have to type it in again.
Remember that this money-saving trick only works if you haven't used Netflix for a month (or more).
Rotate streaming service packages
If you subscribe to too many streaming services, you can cut costs (without missing out on great shows) by rotating service plans. It sounds confusing but thinks of it simply: instead of paying $288/year to subscribe to both Netflix and HBO GO, you can simply shell out $144 by switching between services one at a time. reasonable way.
Rotation here is like crop rotation in agriculture. When farmers do crop rotation, they are making the most of their land by focusing on a different crop depending on the season of the year (which is good for the soil, too). For example, strawberries will grow best in the summer, while zucchini will grow strongly in early autumn. Similarly, HBO GO premiered Game of Thrones season 8 in May, while Netflix will launch a new season of Stranger Things in July.
Again, don't forget that streaming services only stop one month after your last payment, not the day you hit the cancel button. When doing a rotation of service packages, consider the right time. Instead of waiting until the end of the month to cancel your Netflix account (or forget to do it), you can stop as soon as you sign up. That means you only register to use it for 1 month only.
Downgrade to 1080p in a few months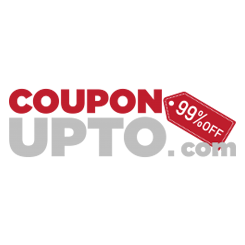 All love 4K and hope that streaming services will offer more and more HD video. But maybe your 4K premium package is just a waste of money (unless you share it with your friends). Why? Do you watch Netflix on a 4K TV or monitor first? Otherwise, you don't need the 4K package. Next, your internet speed will have a download speed of at least 25Mbps, which is the minimum required to stream 4K. On a wireless network, Netflix sometimes only streams 1080p content. When you have a super-strong internet connection and a super cool 4K screen, there is one last thing to think about: only a few Netflix shows are available in 4K. a list of 4K shows and movies on Netflix, and your favorite probably won't be among them. If you only watch Netflix original (4K) movies, you should downgrade your plan to Basic or Standard if your favorite shows are not yet in season.
Buy cheap Netflix gift cards
If you want to save a little on a 1-year Netflix package, look for discounted Netflix gift cards. This trick has been around for a long time, and it may no longer work. Netflix gift cards at discounted prices are hard to find, and you can no longer subscribe to Netflix through 3rd party sources like iTunes (iTunes gift cards are always on sale).
Instead, you'll have to buy secondhand Netflix gift cards on sites like Raise or Cardpool. However, you can only save 5 USD at most, and many times for such a small amount you run the risk of some nasty problems: 3rd party gift cards can be stolen. error and you must contact the card seller's customer service.
Discount codes, coupons when buying NetflixThis is gift cards, not only help you save costs but also bring a great experience when watching movies.
This method of buying gift cards is recommended for more use than account sharing, but should only be used in case the other two methods above do not work. When you apply a gift card to Netflix, the service will automatically use the full amount on the card, and you will be forced to use the exact number of months that it was paid. For example, a $60 gift card will give you about 6 months of Netflix, and you can't stop the service in the middle.
Download videos for offline playback
While Netflix is ​​primarily a streaming app, its mobile apps including iOS and Android allow users to download content for offline playback. This is great for keeping content to watch when you're not on the internet. I mainly use it to show downloads when I'm on WiFi at home or the office so I don't have to waste my mobile data on Netflix. Downloading a program is as easy as tapping the download button shown in the image below. There is also a separate "Downloads" section, which will store all your downloads.
Read more:
10 Best Family Movies on Netflix to Watch
Conclusion
The above article has outlined tips to help you save money on Netflix. Hope you apply successfully and wish you a happy movie watching.