Don't want to go to the gym or gear up for an outdoor exercise like running or biking, but you are considering beginning the bodyweight training? Exercise is hard for every beginner to persist, but we could make bodyweight workouts interesting and easy at home with 5 Fitness Equipment. Exercising at home benefits lots of facts: 1) Save money: don't need to pay for the expensive gym membership. 2) Save time: don't need to take time to go to the gym if the gym is far from your home, you could take advantage of the time to exercise at home. 3) Have a try: get familiar with the basic equipment first, helping your body build up a base strength level before going to the gyms.
To help you get an easier workout at home, we collected 5 fundamental fitness equipment for beginners, which may make you luxuriate in the fitness greatly.
Folding Treadmill

If you have been thinking about keeping fit or losing weight, spending hours doing cardio on the treadmill is an efficient and simple way to burn calories and improve fitness. The treadmill is one of the most convenient workouts of any piece of cardio fitness equipment which is not only suited for runner fanatic, they also appeal to anyone who enjoys getting an effective workout. The cardio treadmill machine provides recreational and athletic pursuits which could be used to do everything from high-intensity interval training (HIIT) to have easy walks and lower impact jogging. Walking, jogging or running on the treadmill builds bone density, making it an excellent choice for busy workers and full-time mother.
Plyo box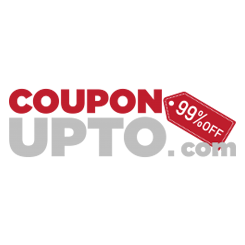 A wooden plyo box is an all around perfect part of exercise equipment because it's almost indestructible, will service for a lifetime, and there's really an endless number of ways to use it to improve strength and conditioning of body.
Step ups: The step ups is benefit for conditioning and leg strength.
Lateral step overs: This movement is good for conditioning, coordination and leg strength.
Burpee step overs: This exercise is good for conditioning and leg strength.
Elevated push ups: This step could exercise arm, chest, and core strength.
Elevated knee touches: This works Arm and core strength.
Box Jumps: Great exercise to conditioning and leg strength.
Burpee box jumps:This can be used to train conditioning, leg, arm, and core strength.
Bulgarian split squats: This helps firm up the Leg strength.
Resistance Band Set

Begin with resistance as beginner is a perfect way to exercise since this way could encourage body to build stronger muscle and get denser bones while is easy to operate.What is more, this way could burn more calories by repairing muscles and strengthen a bit heart by keeping heart-rate up. In daily life, we may have less the high intense part of resistance training than the low intensity movement, like walking. We walk quite a bit every day as the low intensity activity, so we do need more intense training activity to challenge our muscles and strength. More fun exercise ways on the resistance set wait for you to discover.
Aerobic Step Platform

As we know that the anaerobic could produce greater force, but it can't generate as much energy as aerobic. The aerobic stepper could be used as a easy way to build up body and improve cardiovascular fitness. Aerobic steppers may looks like old times since they may have been made popular in aerobic classes during the 70s, but the benefits of having this piece of fitness equipment while exercising stand the test of time. Aerobic step platforms are actually simple and affordable tools to make sweat at home.
"Using a stepper is a low-impact way to incorporate explosive, powerful moves into your workout," says Stephanie Reyes, a NASM-certified trainer in Atlanta. The reason to say that it is because it's great for cardio as the up-and-down exercise increases people's heart rate.
Multi-function Bench

You might think home gym equipment is all that? Bringing a bench into your home gives you more options and gifts the space with a more specific purpose, since the implement can do anything but exercise. A multi-functional workout bench is usually used for abdominal exercises to give you a spot to press, fly, curl, and more, offering real benefits in other areas as well. Building up the gluteal muscles is often difficult and staggering to persist as squats, deadlifts, lunges and the like can be particularly torturous. But these movements could help develop amazing muscle mass when you wish a toned look.