As coronavirus (COVID-19) has impacted communities around the world, many countries are trying their best to find a vaccine to protect their populations. The successful development of the vaccine against Covid-19 by Russia is a very important step forward for the world, but it may take a long time to distribute the vaccine to every country.
People not only need to keep physical distancing and frequent handwashing but also have to pay attention to keep increasing their immune system until the vaccines are available in their countries. You may need a healthful, balanced diet to boost your immune system. In case you need any nutrition products to increase your resistance quickly, you can use our coupons and vouchers to gain a real bargain.
Here below are 5 Immune-Boosting Foods To Get You Through COVID 19 Pandemic compiled by Couponupto Team.
1. Garlic
Garlic is on top of the list of foods to prevent the flu. Fresh garlic can be used in every meal. The garlic content recommended by experts is from 1-3 cloves of garlic a day for 1 person. When using a sufficient amount, garlic brings you great benefits, eating too much garlic may cause many problems for your health.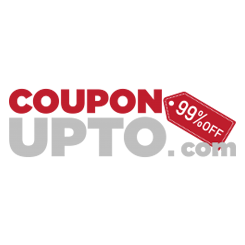 The most important benefit of garlic during the COVID-19 pandemic is reducing lung cancer risk. According to research conducted at the Jiangsu Provincial Center for Disease Control and Prevention in China, people who eat raw garlic at least twice a week during the 7 years have a 44 percent lower risk of lung cancer. Besides, garlic also brings us a powerful antibiotic, which may help our immune system fight against the coronavirus.
To retain the maximum use of garlic, after crushing or slicing garlic, you should wait 10-15 minutes and then process the next steps. Besides, when processing, do not cook at too high a temperature, because some of the garlic's uses may be partially lost.
For products about Garlic:
2. Citrus fruits
Vitamin C is one of the essential vitamins for the body. There are some animals that can synthesize this vitamin on their own, but we cannot. That's why we need to get it from foods and other sources such as effervescent C tablets. However, the best sources of vitamin C are fresh fruits, especially citrus fruits.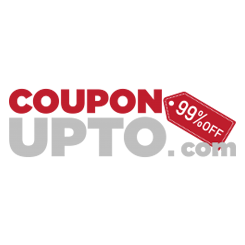 Vitamin C is the key to strengthening the immune system because it increases the production of white blood cells. Because vitamin C is not stored in the body, so we should provide our body this nutrition daily. For people with stomach pain, vitamin C can be supplemented with some types such as guava, papaya, bok choy, cabbage, sprouts, ... If you prefer vitamin C effervescent tablets, we also offer you coupons and vouchers that will save you an amount of money when purchasing these products.
Online Store provides Vitamins at CouponUpto:
3. Bell peppers
Bell peppers are also a very good source of vitamin C. Even more, the amount of vitamin C in red bell peppers is more than that of citrus fruits, tangerines ... Moreover, bell peppers are also rich in beta carotene, a nutrient that not only helps strengthen the body's immune system but also helps increase the skin's natural resistance - the body's special armor layer helps fight biological agents, especially pathogenic bacteria.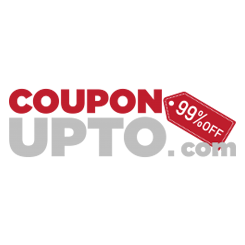 Bell peppers are loaded with various vitamins and minerals:
Vitamin C: One medium-sized red bell pepper provides 169% of the Reference Daily Intake (RDI) for vitamin C, making it one of the richest dietary sources of this essential nutrient.

Vitamin B6. Pyridoxine is the most common type of vitamin B6, which is a family of nutrients important for the formation of red blood cells.

Vitamin K1. A form of vitamin K, also known as phylloquinone, K1 is important for blood clotting and bone health.

Potassium. This essential mineral may improve heart health.

Folate. Also known as vitamin B9, folate has a variety of functions in your body. Adequate folate intake is very important during pregnancy.

Vitamin E. A powerful antioxidant, vitamin E is essential for healthy nerves and muscles. The best dietary sources of this fat-soluble vitamin are oils, nuts, seeds, and vegetables.

Vitamin A. Red bell peppers are high in pro-vitamin A (beta carotene),your body converts into vitamin A.
Read more: 8 Best Foods For Breakfast To Stay Energized Throughout The Day
4. Ginger
Coronavirus (nCoV) can seriously affect the respiratory system, but ginger may help. Ginger strengthens the body's immune system, reduces inflammation, relieves pain, and prevents and treats other inflammatory diseases. So eating or drinking fresh ginger is a way to help ease your symptoms and improve your respiratory system.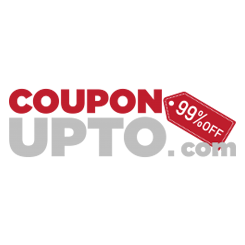 There are many ways to use ginger. You can mix ginger with other spices, essential oils, and flower petals is a recipe for relaxation. Making ginger tea from scratch is also a good idea on a cold rainy day. If ginger tea isn't your favorite but you still want the benefits of fresh ginger, you can sprinkle ginger into your favorite tea and enjoy it.
Read more: Healthy Foods Good Taste
5. Broccoli
Broccoli is an edible green plant in the cabbage family whose large flowering head and stalk are eaten as a vegetable. Broccoli contains abundant vitamins and minerals such as vitamins A, C, E, K and a good array of B vitamins including folic acid.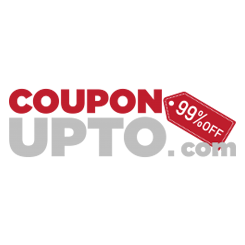 This is the best vegetable for health to add to the menu of all family dishes. It brings many benefits such as cancer prevention, cholesterol reduction, reducing allergic reaction and inflammation, a powerful antioxidant, heart health, bone health, and much more.
The key to keeping the vitamins and minerals in broccoli is reducing the cooking time as much as possible, or even without cooking.
Above are our suggestions on 5 Immune-Boosting Foods To Get You Through COVID 19 Pandemic. On the vitamin and minerals market, there are many vitamin supplements that also provide a variety of vitamins. If you have demand for this kind of product, don't hesitate to use our coupons and deals to get a better price.
But before you start buying everything from Vitamin A to Zinc, remember there's only one way to be sure you're getting the vitamins and minerals your body needs: Eat healthy foods, and don't forget to check out our list of Coupons for health
Read more: 5 Personal Finance Rules to Break During COVID 19 Pandemic